What Messi said about Chelsea star Jorginho after finalissima game
The third edition of the iconic Finalisima final which saw the reigning champions of Europe face off against the reigning champions of South America in a international battle was always going to be a great memorable.
Italy vs Argentina at the phenomenal Wembley stadium was a great watch as the European champions found the South American champions too hot to handle, losing by three goals to nil.
Argentina, with Lionel Messi in scintillating form on the night proved were on a different level. They were the better team from start to finish even though the first half was a bit difficult for them.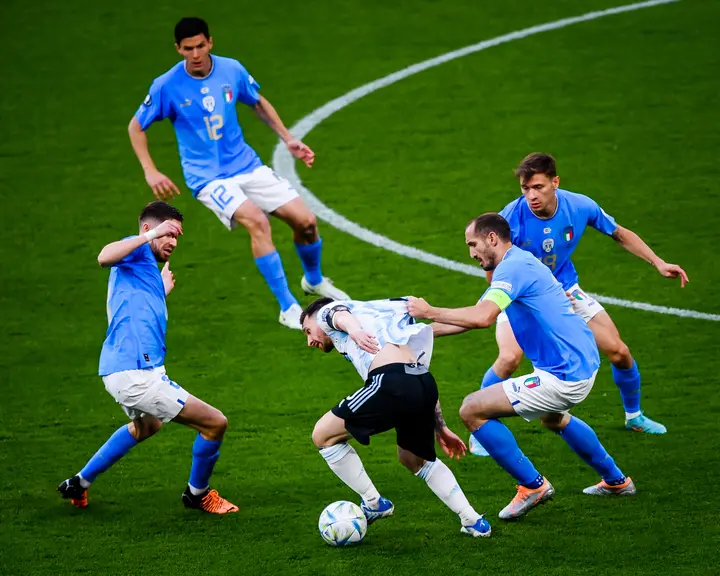 Reacting to the first 45, the captain of the 'La Albiceleste' who was crowned Man of the Match, Lionel Messi revealed why things were difficult for them in that half.
"The first half was a bit complicated for us because we couldn't find a way around Jorginho, who played a bit free and that made it difficult for us to get the ball."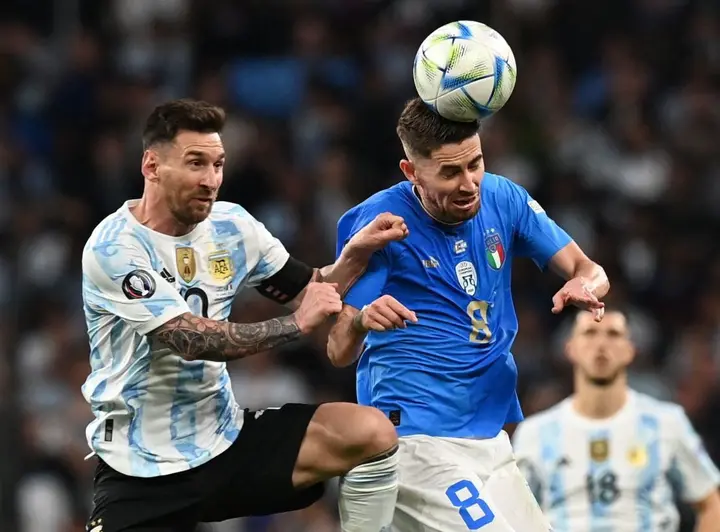 The second half was different. Argentina overloaded the midfield and choked Jorginho. By doing that, it became almost too easy for them.
Speaking on the second half, this was what Messi had to say:
" The second half was spectacular. It's proof that this group is ready to fight anyone. It's good to get used to winning."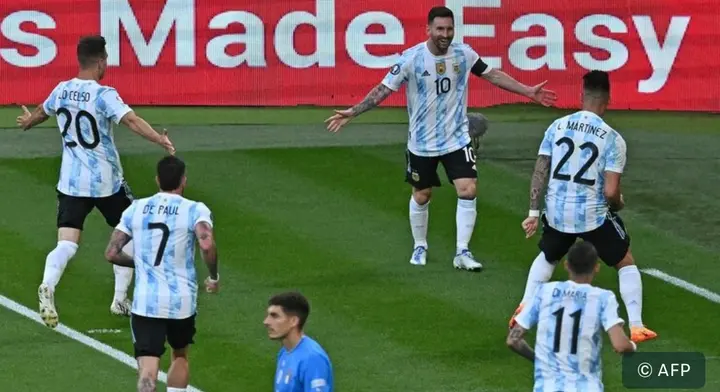 Argentina have now made history by becoming the only side to have won this trophy on two different occasions, defending the one they won in the last edition played in the late 90s.