Top 5 Transfer Targets In January For Chelsea, Barcelona, Madrid, PSG
January transfer window is approaching some clubs have been linked with the player they interested on, Barca has finalized the signing of Ferrán Torres from Manchester City…
The big clubs are optimistic to bring in another players to bolster the squad this season even as African players will be off to AFCON tournament in Cameroon in January 9.
1. Erling Haaland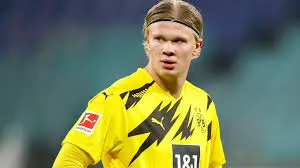 The Norwegian forward has been one of the most sought-after players for several seasons, and his release clause will increase to 75 million euros this summer, making him one of the most precious jewels.
Barcelona has been linked with him, as have numerous other elite teams, and Borussia Dortmund's early Champions League exit means the striker could go in January rather than at the end of the season.
2. Sergino Dest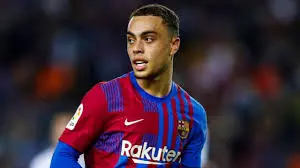 Sergino Dest, a full-back, is one of the players who could go out to raise money for Barcelona. The USMNT player has not taken off as planned, and his multiple ailments may force him to leave the club.
Chelsea has already prepared a 30 million euro bid for the American, so his departure from Barcelona is highly likely, especially now that Dani Alves has been brought in.
3. Kylian Mbappe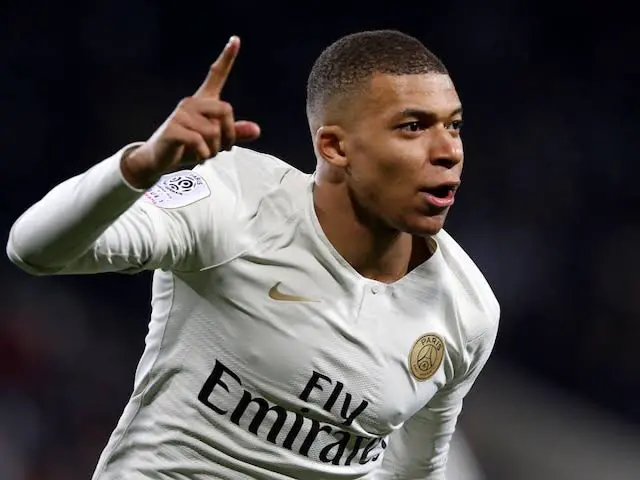 Kylian Mbappe, is the most sought-after player on the market. PSG refused to let him leave in the summer, but his contract now expires in June 2022, after which he will be free to join any team.
PSG may now decide that they don't want to be left empty-handed this winter and accept a good offer, particularly from Real Madrid, who are the frontrunners to sign the young prodigy.
Mbappe has confirmed that he's staying in PSG and he also speak about the Champions League round of 16 draw with the La Liga giants, Los Blancos that Paris SG would win Madrid home and away.
According to Fabrizio Romano, Kylian Mbappé to Gazzetta dello Sport: "My contract expires in 6 months but I'm focused on the pitch. I let people talk about me… then certainly the contract situation will be discussed because time is passing – but this is not the priority right now".
Kylian Mbappé announces to @cnn: "No, I'm not joining Real Madrid in January. In January it's not happening".
"I'm in Paris Saint-Germain, I'm really happy and I will 100% finish the season as PSG player. I'll give everything to win with Paris all titles this year".
Kylian Mbappé on his future: "It's really not the time for me to talk about it. The only thing on my mind is to beat Real Madrid in Champions League. We are ready and I am ready to play and give everything for PSG", he told CNN.
Mbappe to Tottenham Hotspur this time after Conte become their manager – Kylian Mbappé on Tottenham rumours: "I'm sure Spurs will make something good this season with Antonio Conte, because he's a great manager. So it's good for them, but I don't think I will play for Tottenham in my life", he told @jonathandveal83.
4. Eden Hazard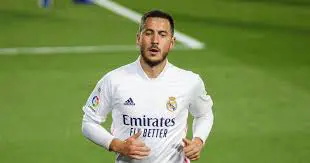 Eden Hazard, who was brought in to replace Cristiano Ronaldo but has not performed even half as well as the club had planned, he is one of the players that could leave Real Madrid.
He is rumored to be interested in returning to Chelsea, and his former club Lille is also rumored to be interested in bringing him back.
Chelsea fans are delighted to see their former star Hazard back in the blues shirt this January to help the club in the race for top 4.
5. Anthony Martial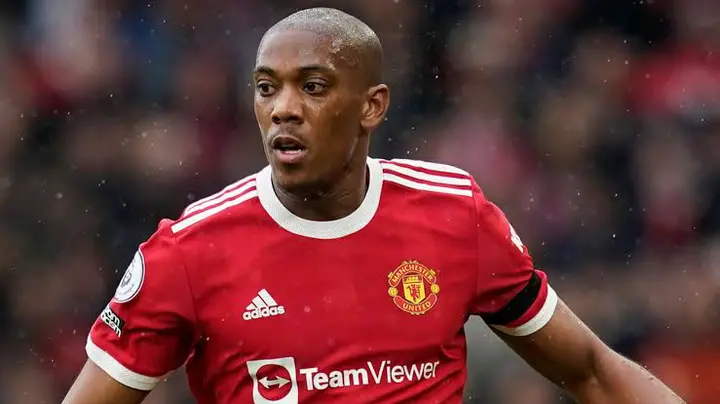 Anthony Martial could be on his way out of Manchester United sooner rather than later, as the Frenchman has decided that his time at the club is over.
Juventus, Atletico Madrid, Barcelona, Newcastle United, Arsenal, and Sevilla are among the clubs interested.
Rangnick has revealed the best option for Martial to make him stay at Old Trafford despite having said that he wants to leave, he said Man United should consider Martial's salary.
More News
Chelsea chief and manager Marina Granovskaia and Thomas  Tuchel are desperately searching for a perfect replacement for Ben Chilwell who had a surgery and has been confirmed that the English international would be out of the season. Chelsea are in talk with three players the likes of Lucas Digne, Sergiño Dest, and Nicolás Tagliafico to fit in the position.
Chelsea are considering options to replace Chilwell.
First approach with Lucas Digne's camp as he's prepared to leave Everton.
Sergiño Dest is appreciated – nothing advanced yet. Nicolás Tagliafico has been discussed weeks ago.