Timo Werner sends serious warning to Thomas Tuchel and Chelsea over Rudiger, Christensen contracts issues
CHELSEA pair Antonio Rudiger and Andreas Christensen both see their contracts expire in June, as Timo Werner send Tuchel serious warning.
Chelsea striker Timo Werner has warned the Blues' hierarchy that the squad would have 'heavy hearts' if Antonio Rudiger and Andreas Christensen are allowed to leave at the end of the season. Both defenders' contracts expire at the end of June and Chelsea risk losing them for free.
Rudiger and Christensen could sign a pre-transfer agreement with a foreign club from the start of January.
That deal will allow them to move on a free transfer in July.
Rudiger, in particular, has been linked with some of Europe's biggest clubs, including Bayern Munich, Barcelona and Real Madrid.
Neither player appears any closer to agreeing a fresh contract with Chelsea despite pressure from the Stamford Bridge club.
And now, their team-mates have started commenting on the situation.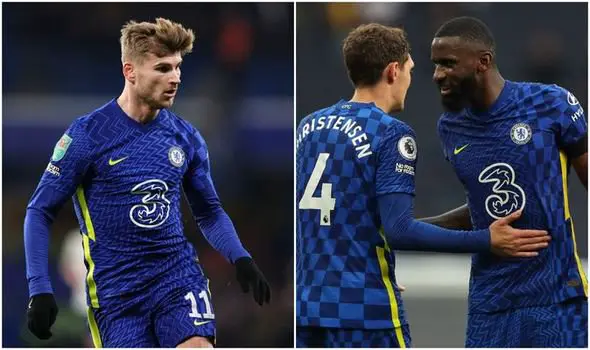 Forward Werner has said that he wants both players to sign new terms with the club and would leave behind 'heavy hearts' if they left.
"I'm not involved in the negotiations of these two players," Werner told Sky Sports.
"I would be happy with both if they stayed here because they are very, very good defenders. We would give them away with a heavy heart if they left."
Rudiger has played all but one of Chelsea's Premier League fixtures this season.
Christensen, a product of the club's academy, has appeared 13 times in the top-flight and missed the 1-0 defeat by Manchester City on Sunday after testing positive for COVID-19.
Tuchel has put pressure on the defensive duo to sign new deals. Also out of contract is Cesar Azpilicueta, leaving the German facing the prospect of losing three of his most senior defenders.
The trio have often made up Tuchel's back three in his 3-4-3 formation.
Asked if Rudiger will leave Chelsea in the summer, Tuchel said: "Everybody knows but there's a lot of 'if' in your question. Let's wait to see what becomes the reality."
Asked if he is confident that the club can tie down Rudiger to a long-term deal, Tuchel added: "Of course we are confident. We have things to offer and he is the player, he is in a Chelsea shirt and in a Chelsea environment. I think he knows it very well."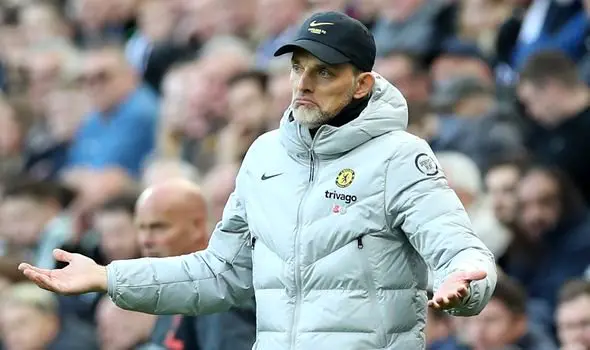 In October, Rudiger told the Guardian: "The most important thing is that I feel happy here.
"I think if people look at it, they can see I'm happy. About the contract situation, I talk with the club. This is for nobody's ears. It was how I said it would be after the Euros – there would be talks.
"There was a talk between Marina [Granovskaia, a Chelsea director] and my agent. We have the situation where we are at now and I have nothing to do with all the speculation.
"This is not in my mind. I'm focused on what I'm doing because this is why I wake up every morning."