Three Women Spotted on The Same Bike, Do You Think The Woman In Front Should The Bike Man
This article is aims to guide people about this scenario where a bike man carry three women, one sit at the front and facing the Okada rider while two others sit at the back.
So the question is that will the woman in front still pay the bike man.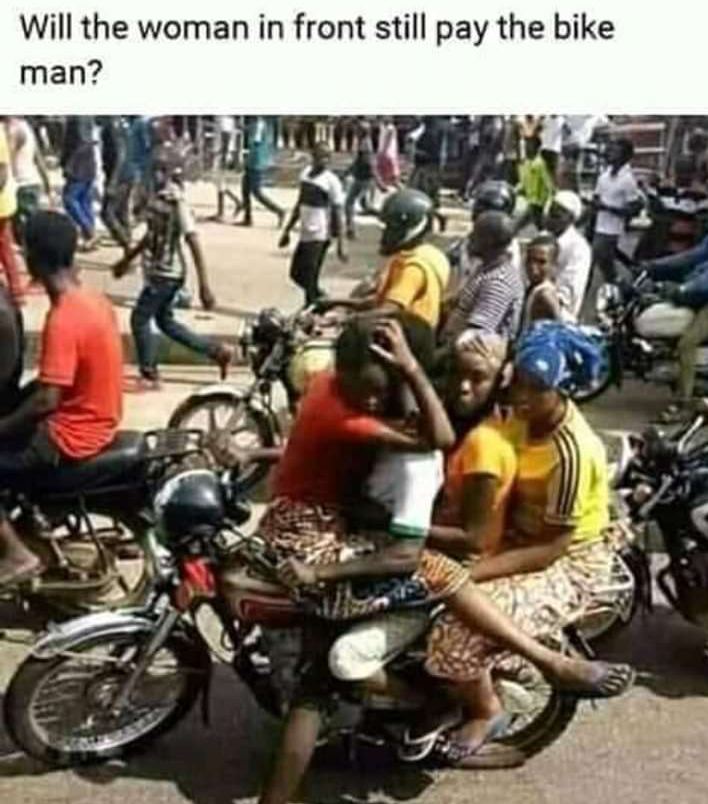 Am still asking the same question if the woman in the front may still pay the rider of the Okada, if the two other can pay theirs.
Three women spotted on a bike, one sit at the front facing the bike man while other two sit at the normal place
What can you say about this, share and drop your comment below.