The moment Portuguese and Juventus star Cristiano Ronaldo was instructed by a female official to put on his face mask during the Nations League match campaign against Croatia
On the 6th of September, 2020 Portugal began their League's title defense against Croatia. The reigning champions were able to put 4 goals past the Croatian goalie without the help of their talisman Christiano Ronaldo. Croatia got a consolation goal to make the scoreline 4-1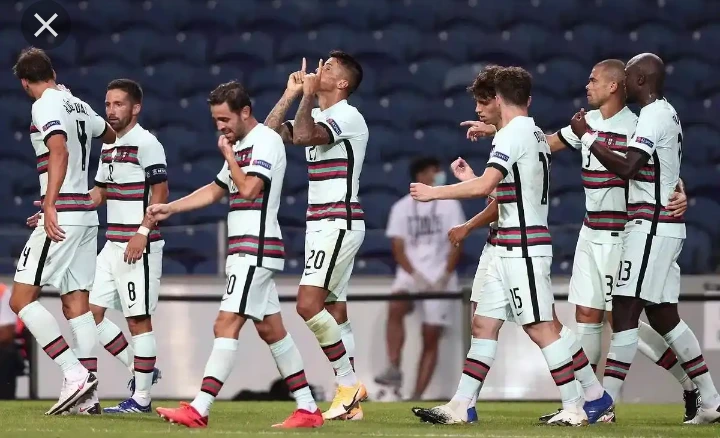 Christian Ronaldo was unable to play against Croatia due to a toe infection he was having, a toe infection his manager likened to a bee sting. He still remains a doubt for Portugal's next fixture against Sweden coming up on Tuesday 8th of September
Ronaldo is considered by many people to be one of the greatest soccer players, if not the greatest. He is highly influential, but he is still a human being, which means he is bound to err. But how many people can overlook his personality and point out his mistakes to him?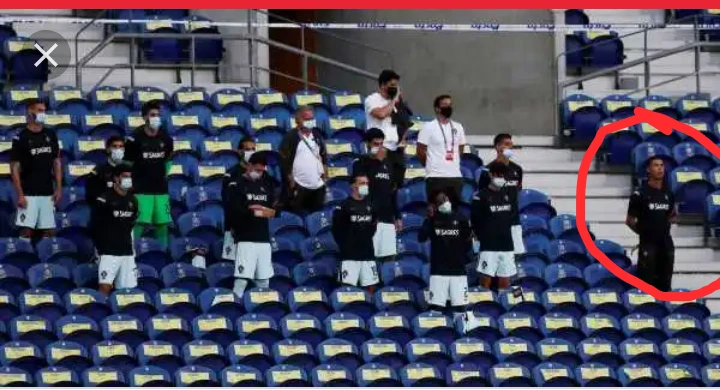 During Portugal's Match with Croatia, Ronaldo who was spotted from the stand appeared to be the only one who wasn't wearing a facemask even though he had one right there with him.
People like Ronaldo need to know that they influence a lot of people. And at a time like this when it seems like people are now becoming less concerned about this global pandemic, we need them to set good examples
A female official who noticed that Ronaldo wasn't wearing his facemask, wouldn't have any of it, so she walked up to him and demanded that he put on his facemask. Of cause, he complied.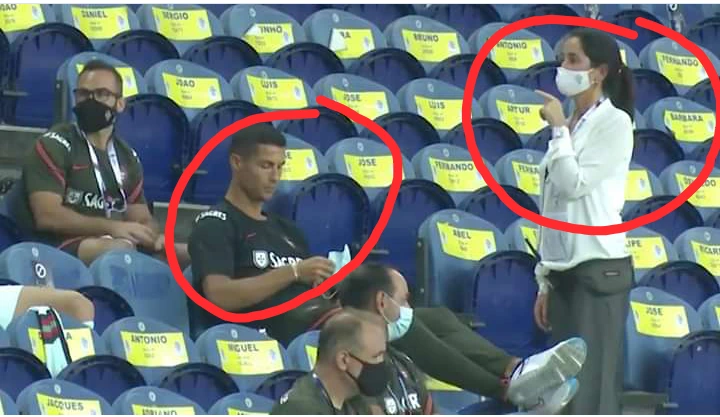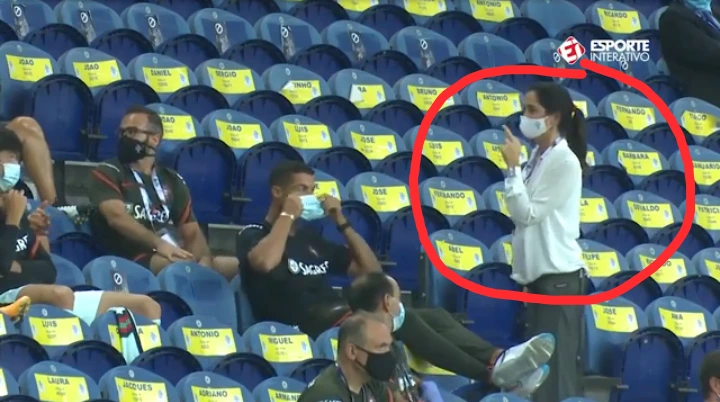 Not many people would have had the courage to walk up to a football icon like Ronaldo and demand that he does the right thing. So this lady is actually brave