Tecno Spark 5 vs Infinix Hot 9 Head To Head Comparison. Tecno Spark 5 and Infinix Hot 9 will go on head to head comparison in price, performance and the battery life.
Welcome to this article, we are going to be comparing the Infinix Hot 9 to the Tecno spark 5.
TECNO Spark 5 and Infinix HOT 9 Comparison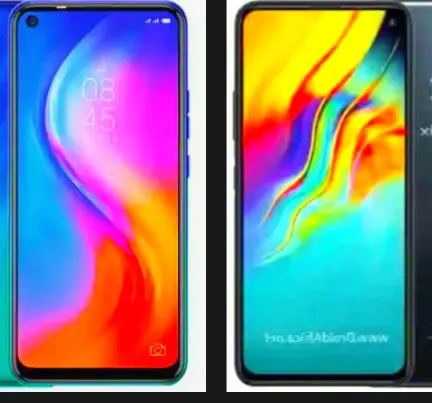 STORAGE
Spark 5 spotted 2GB RAM and 32GB internal storage for fast multitasking and saving of files while Hot 9 come with 4GB RAM couple with 64GB storage.
DISPLAY
In display both smartphones spotted with 6.6-inch screen
PROCESSOR
Tecno Spark 5 couple with Mediatek Helio A22 while Infinix Hot 9 comes with Mediatek Helio P22
The Infinix Hot 9 possesses the Helio p22 processor which is better than the Helio A22. meaning the Hot 9 runs more tasks fast in gaming
OPERATING SYSTEM
The operating system of Spark 5 and Hot 9 run on Android 10(Q) which is the latest operating system for smartphones.
BATTERY
Hot 9 and Spark 5 power with 5000mAh capacity for long lasting battery life.
CAMERA
Camera has being the selling point of Tecno and Infinix devices as both phones packed triple 13MP + 2MP + 2MP real cameras alongside with 6MP and 8MP Front or selfie cameras respectively
PRICE
Tecno Spark 5 and Infinix Hot 9 price in Nigeria is different due to distance and sellers. Spark 5 price in Nigeria sell around ₦47, 000 while Hot 9 is around ₦52, 000
Verdict
Both devices is good and powerful equipped with long lasting battery life. The Infinix Hot 9 has better specs with just a little cash added on top.
Which device will you like to get between Tecno Spark 5 and Infinix Hot 9.