"Stop doubting, i'm the person on the video" – Tope Alabi reveals why she danced immorally (Photos)
Popular female gospel singer Tope Alabi spotted dancing like a worldly people which has got everyone talking on social media.
"Stop doubting, i'm the person on the video"- Tope Alabi finally reveals why she danced immorally.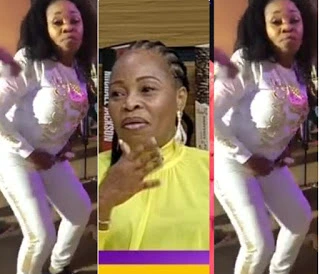 Taking after the viral video that set mouths wagging on Social Media
capturing the veteran gospel singer and evangelist, Tope Alabi dancing gbe body e,fixed eyes lashes, chewing and vibing at a party, she has finally spoken for herself on a recent interview on TVC connect.
In the Interview, Tope Alabi explained that she was indeed the one present in the video and more so she doesn't see it like she's done anything wrong. She lamented that she just lost her father so she needed the dance because what she went through wasn't easy.
She furthered by saying everyone knows she remains a spiritual person but the dance was just at her father's burial party and she needed it at that particular time.
However, some people think she was just under the influence of alcohol. What do you think?