America singer and rapper, Cardi B twitter account get deactivated the moment she tweeted about SARS in Nigeria, Her account got deactivated but she promises to be back on 10/11 as she posts on Instagram.
Currently the EndSars protest is on, in some of the states in Nigeria, like Lagos, Ogun, River State etc.
Cardi B has always love Nigeria since her travel to Nigeria last year. The beautiful singer fell in love with Nigeria and even has the name 'Chioma'.
Earlier hours of today, Cardi B was trending on social media with issues with Trump in America which got lots of her attention. However, a guy called Duke Of Ibadan tweeted to Cardi B to please help do something about the issues of SARS in Nigeria;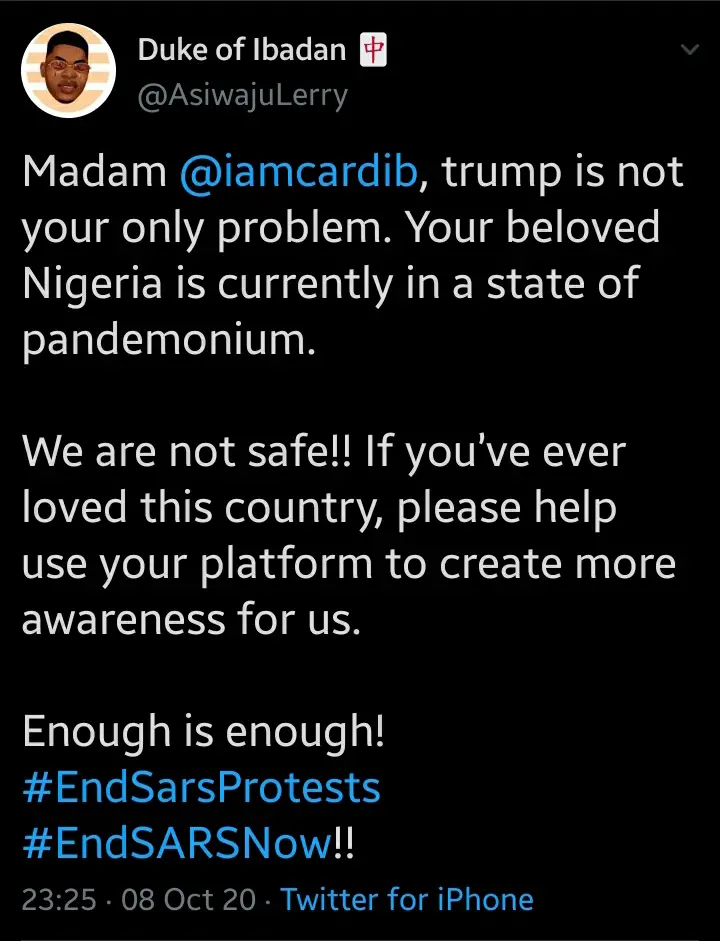 Hours later, Cardi B reacted to the tag and retweeted with comments;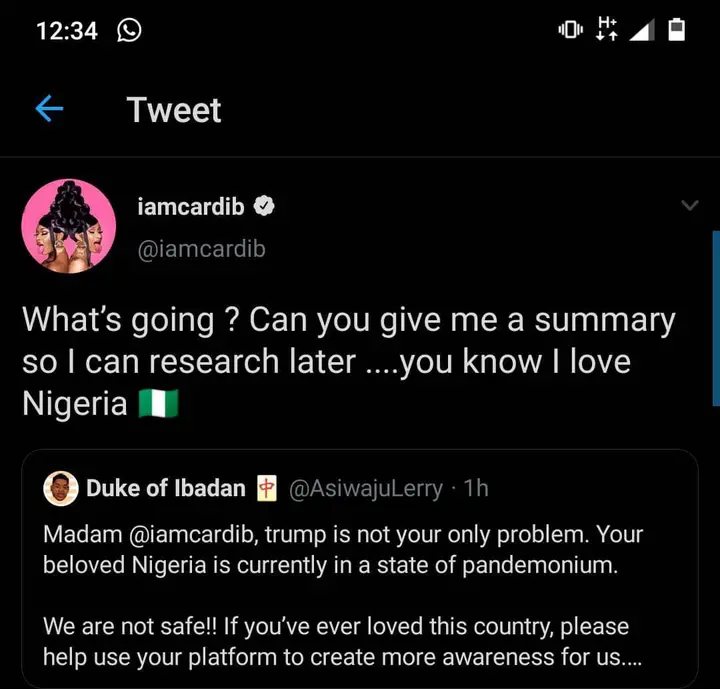 However, minutes after her tweet, the beautiful lady account was deactivated.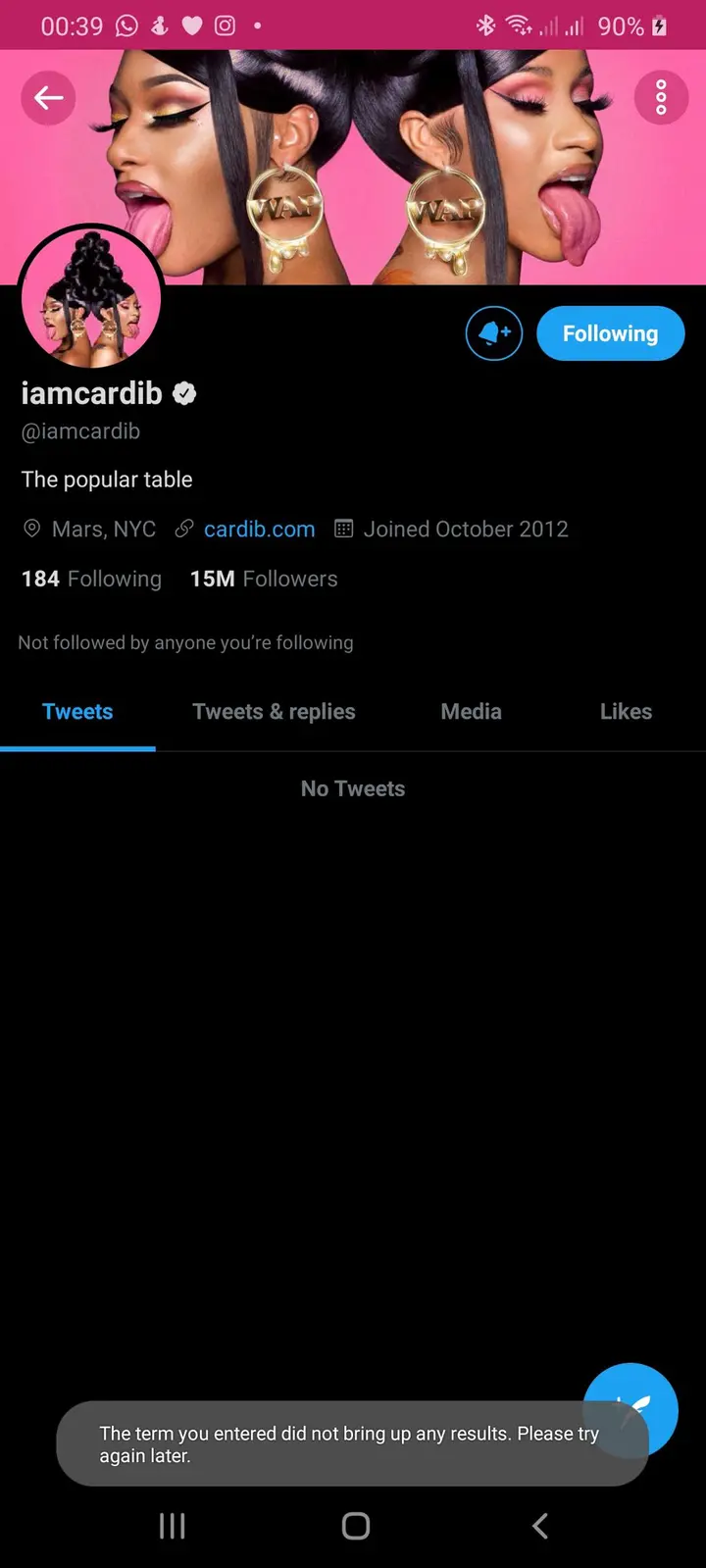 Twitter users and her fans have reacted allegedly to the issues.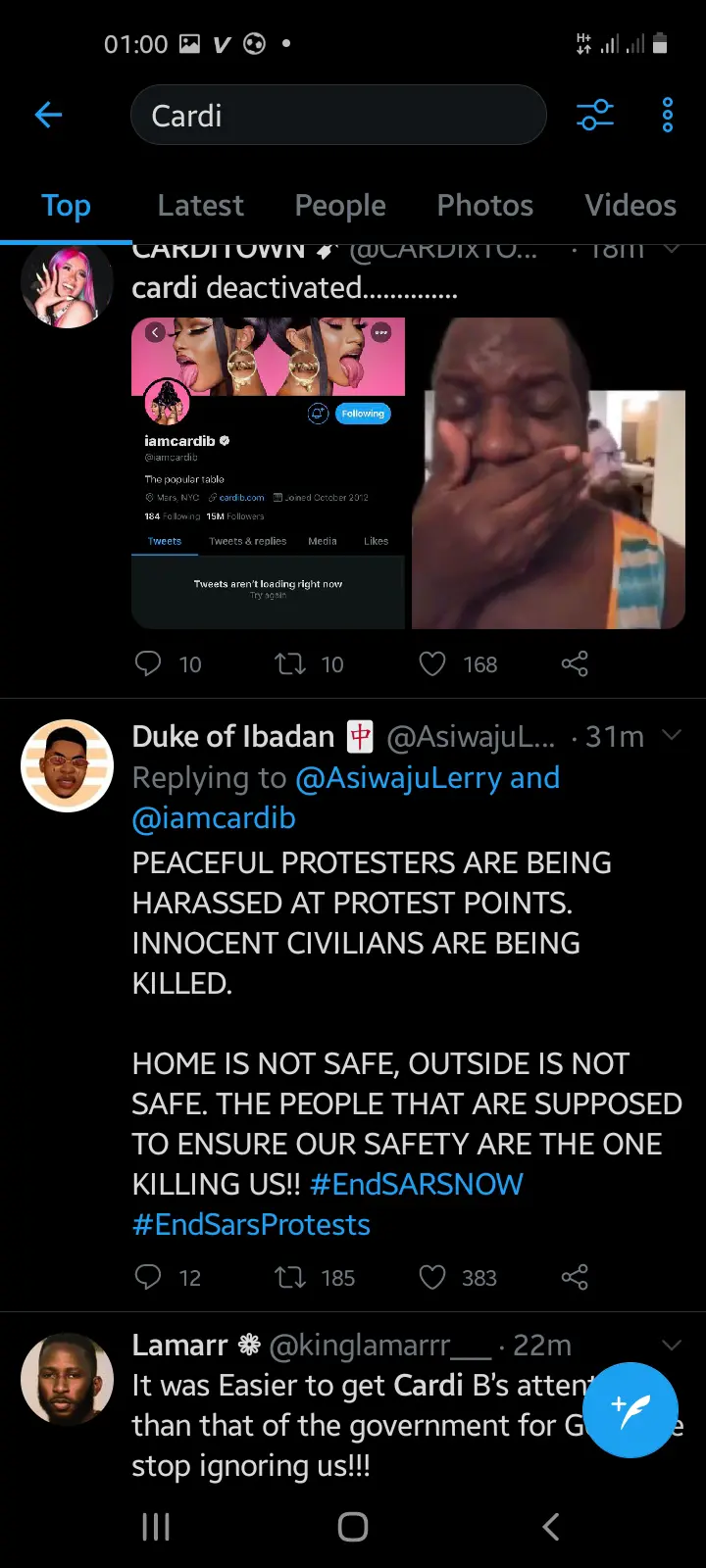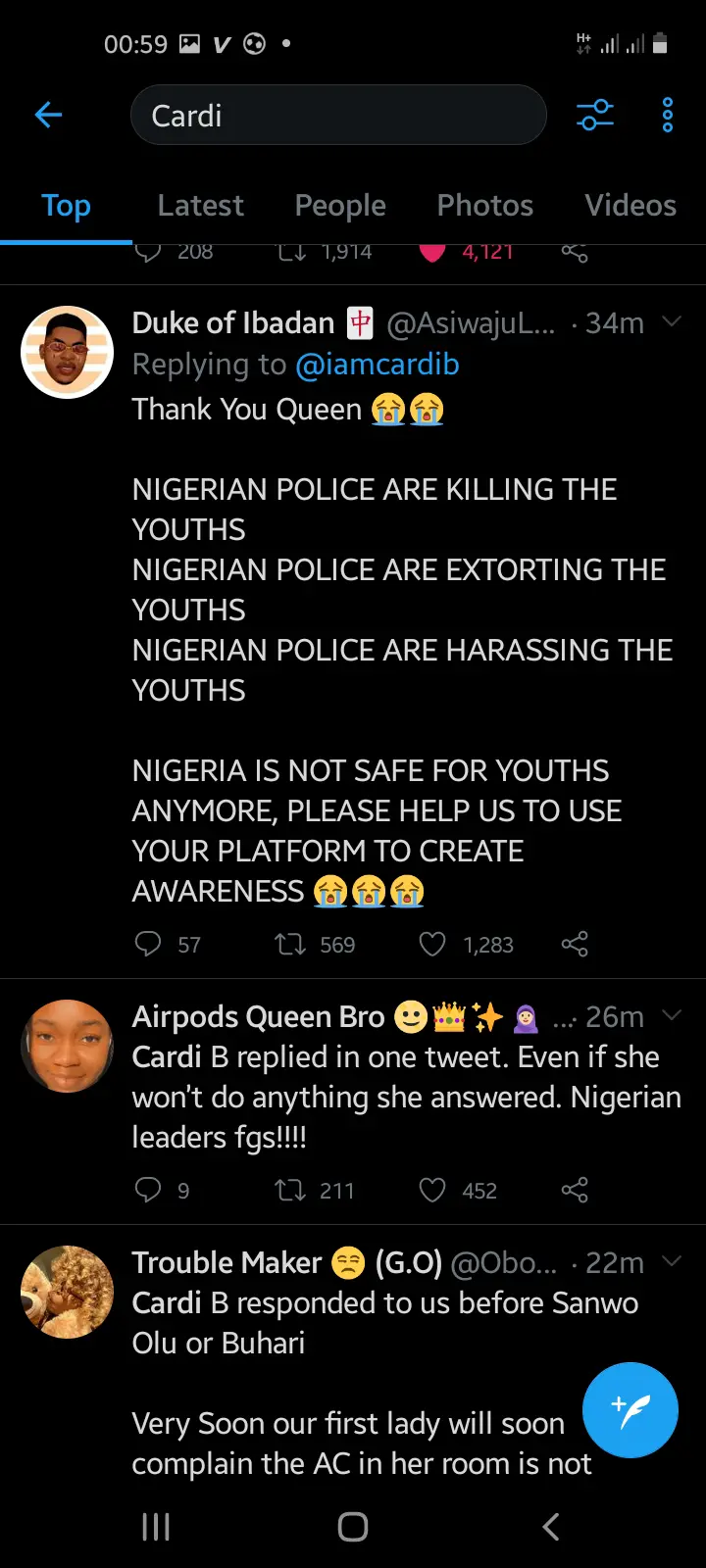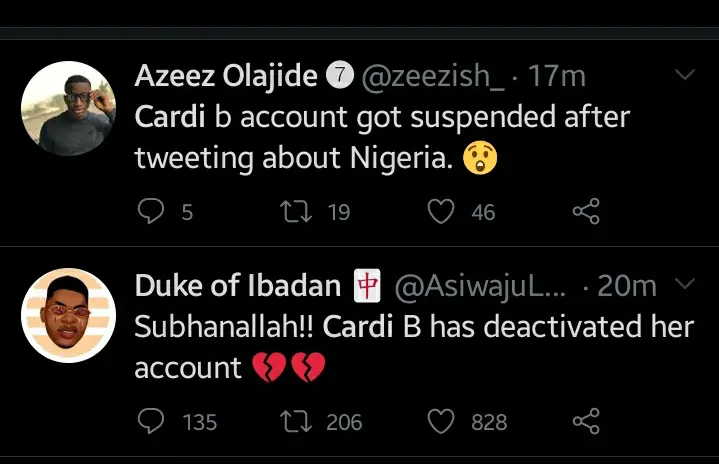 Cardi B however posted on her Instagram account that she would be back soon, but it's still unknown as some were saying tomorrow while some are saying November.