Sancho, Silva, Abraham, Alonso react as Christian Pulisic fell off boat into the sea
Jadon Sancho, Thiago Silva, Tammy Abraham,and Marco Alonso has emotionally reacted as Christian Pulisic fell off boat into the sea while raising ball as Chelsea trio seen using face with tears of joy emoji concerning the incident
The Blues star, Christian Pulisic, was slipped into the deep water while showing off his impressive skills on a boat, could have been attacked by a shark.
But lucky enough as he was immediately pulled out of the water by his friends who were in the boat with him.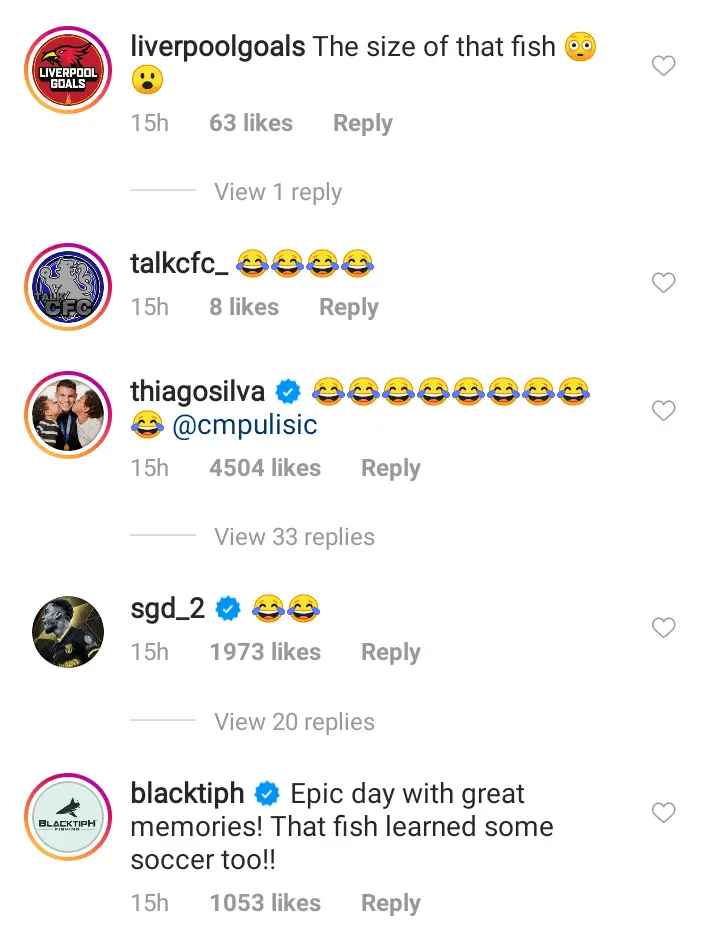 Pulisic, then uploaded the video content on his Instagram account and several people including Chelsea's trio made content regarding the situation.
Tammy Abraham, Thiago Silva and Marcos Alonso using face with tears of joy emoji to react to the indicent while United new signing Jando Sancho also contributed, by delivered comment.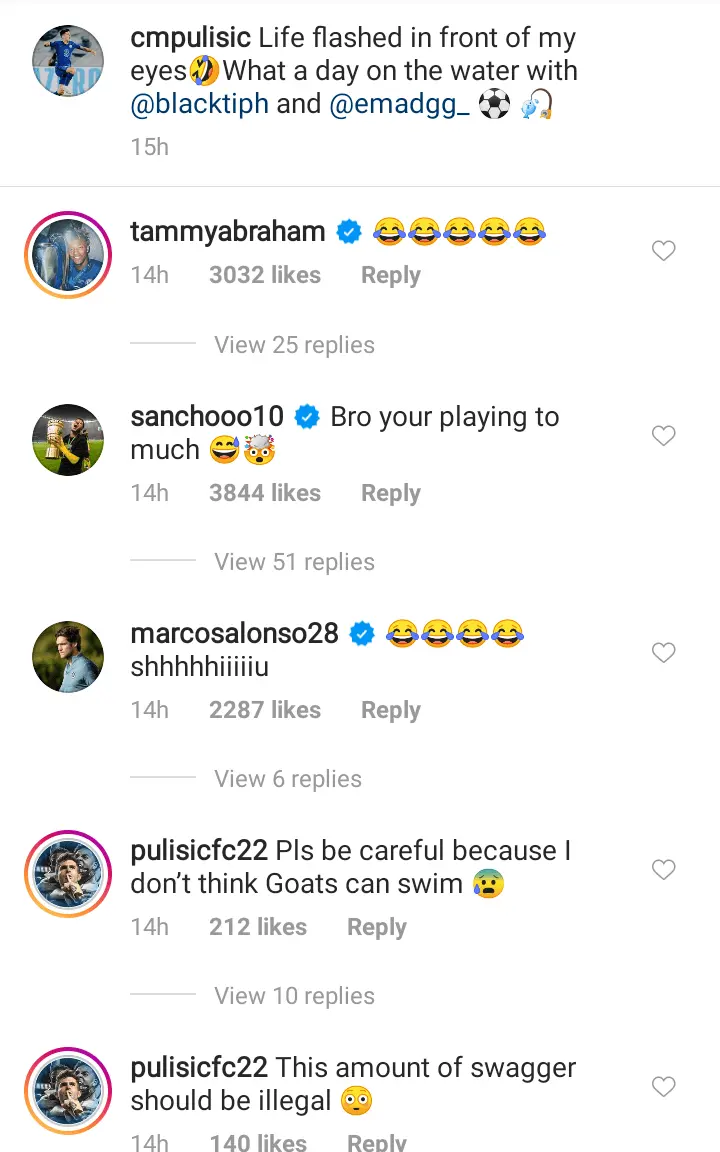 Pulisic, alongside Tammy Abraham and rest of Thomas Tuchel's squad who haven't been on international duty, are expected to return to Cobham training based later this week for pre-season campaign.
The rest of the team playing at the European Championships and Copa America being given more time off, means Thiago Silva is not expected to back until next month.