Real Madrid, PSG allegedly react over UEFA Champions League last 16 draw
Real Madrid are reportedly enraged by UEFA's manipulation of the Champions League last 16 draw, which saw the club first pitted against Benfica, only to have the tie cancelled and redraw with Paris Saint-Germain.
The draw was then declared void, and a completely new set of fixtures were redrawn roughly three hours later, when Europe's best converged on Nyon, Switzerland for the second time.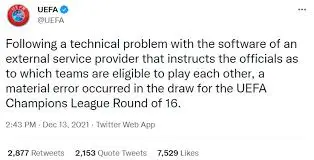 Real Madrid will face PSG in a heavyweight fight after being given a favourable draw against Benfica when the names were first drawn from the hat.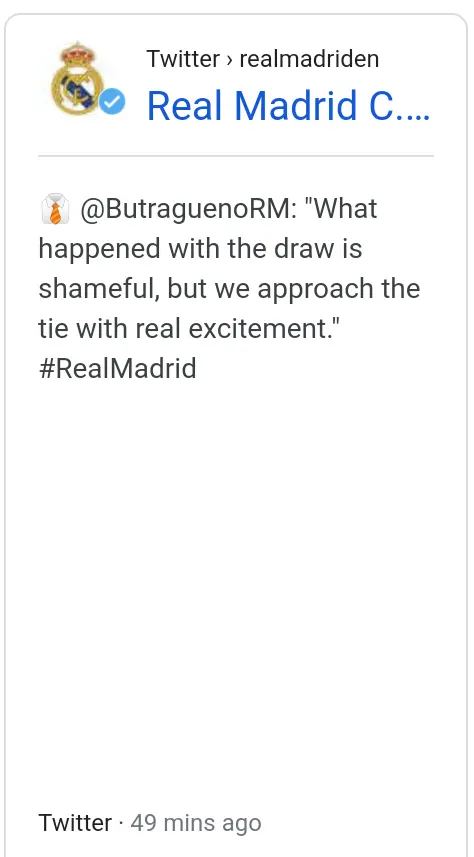 According to ESPN, Madrid is confident that its first pairing should stand and has accused UEFA of lying about a technological mistake that disrupted Monday's draw.
'The claim that there was a software malfunction is a lie,' a Madrid source told ESPN.
'It's all human mistake, starting with the second pairing.' 'Our [Real Madrid-Benfica] partnership was legal.'
UEFA, however, ignored Real Madrid's appeal and proceeded with a whole new draw that placed Carlo Ancelotti's side with PSG.
This means they will meet their old captain, Sergio Ramos, as well as their former adversary, Lionel Messi.
For the fourth time, Real Madrid will meet PSG in the knockout stages of a European championship.
There was much uncertainty and chaos as a result of an administrative blunder at Monday's ceremony, which paired Manchester United against Villarreal, whom they had already faced in the group round.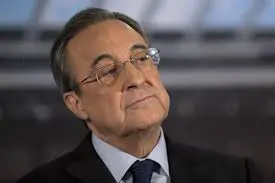 Officials at the Santiago Bernabeu felt that the tie should have been undisturbed, and club president Florentino Perez stated his opposition to a redraw as soon as the request was made.
Following the club's participation in the European Super League alongside Juventus and Barcelona, the controversial event might strain relations between Madrid and UEFA even more, with that idea still not dead in the water despite the withdrawal of nine of the other founding clubs.
Real Madrid is frustrated, they now face Lionel Messi, Kylian Mbappe, and possibly Neymar.