Reactions as Israeli citizen killed trying to flee Ukraine
According to Arise News reports that an Israeli citizen was killed in Ukraine while trying to escape to Moldova; the Jewish state's foreign ministry announced in a statement on Monday evening.
According to the ministry, it was said that the deceased Israeli citizen was in a convoy of cars approaching the Moldovan border and was killed by gunshots that hit his car in Ukraine.
The appropriate authorities, which also revealed that some 2,000 Israelis have fled Ukraine since Russia began its invasion, have reportedly contacted the wife and children of the deceased Israeli in Ukraine. However, the people responsible for the death of the Israeli citizen were not revealed.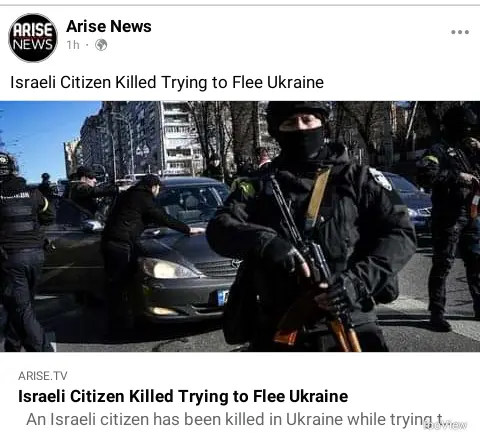 Credit: Arise News
According to the reactions generated, many sympathized with the demise of the killed Israeli citizen in Ukraine. However, many speculated that the death of the Israeli citizen in Ukraine could lead to involvement of the Israeli government, which could open a can of worms.
See screenshots of some of the reactions online.