Pastor Caught Buried Ashawo's Bodies In The Church Alter In Kogi (Photos)
More fake pastors are being exposed one in Kogi state has gone missing after people found out that he had buried a runs girl in the alter of the church.
Pastor Segun has been missing since this revelations, the church located in Ozuri, Adavi LGA of Kogi state in Nigeria.
Mercy Moses, a tiv runs girl from Benue state who moved to the local government for greener has been reported to have left the hotel where she worked (Hollywood hotel) with two men who are allegedly working with the evil pastor, the 'ashawo' was last seen with them and from that day there's been no sign of her anywhere until this fateful day.
When the parts of her bodies was exhumed, the head, bre*at, legs and one hand were found buried in the church at the alter the other bodies.
Mercy who has been doing her 'ashawo' business for not too long in the local government has no known relatives to help find her parents or hometown.
While the pastor is still at large, the Police got few information from the accomplices to the crime, they confessed that the pastor paid them seven hundred thousand naira to help him do the rituals and get the girl.
Here are pictures of the bodies and the two men working with the Pastor.
People around used their phones and cameras to take shots of the event as it unfolds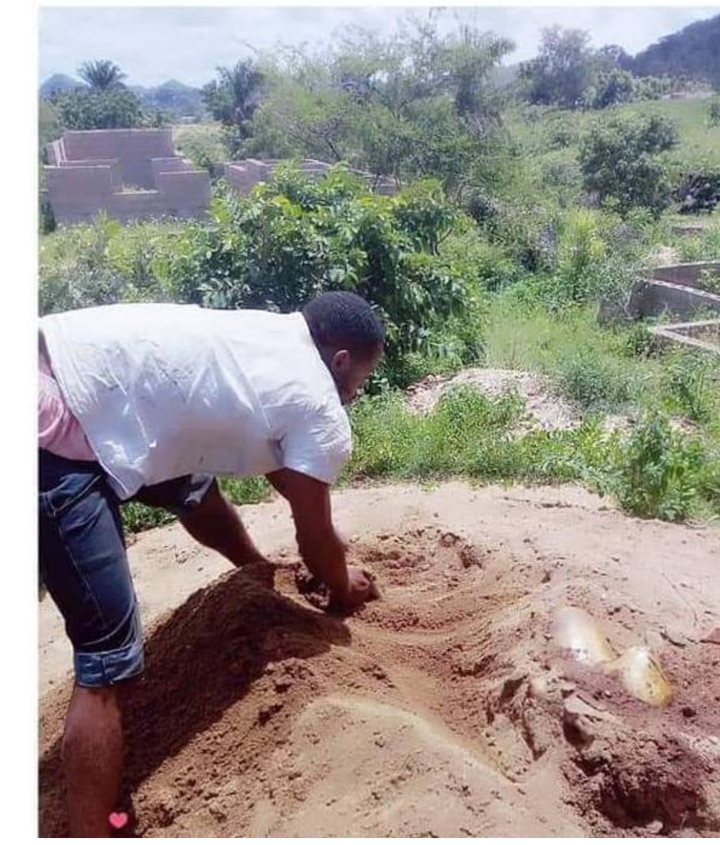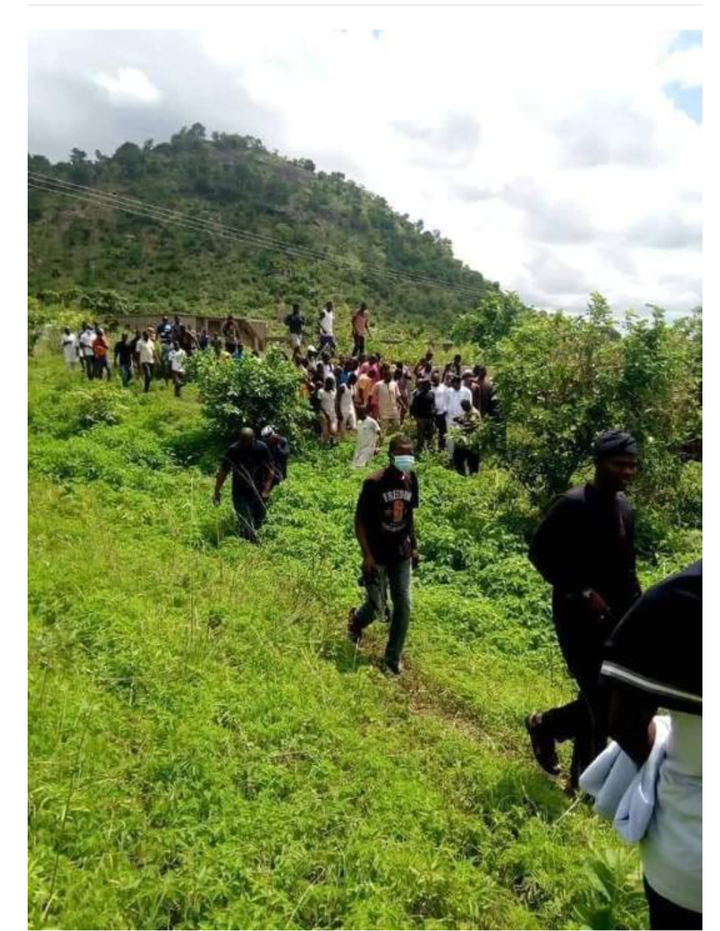 The remains of the deceased has been deposited to the Okene hospital. And investigations are still ongoing as to the location of the pastor.
This pastors doing evil is becoming the order of the day in this our generation, how do we curb it?
Share your thoughts and opinions in the comment below.
Share to family and friends for safety, everyone should be aware of what is going on in the world right now, and every girl doing 'runs' should better get a legit job and save herself and her future from destructive acts.