Obasanjo's House guts fire at Ita Eko Abeokuta (Video)
Former head of state as well as former president of Nigeria Olusegun Obasanjo's house at Ita Eko Abeokuta guts fire on Wednesday evening.
The fire, globalnewsng learnt, started around 9pm at the backside of the house, located at Ita Eko, opposite African Grammar School, Abeokuta the Ogun State capital.
The cause of the inferno could not be immediately ascertained.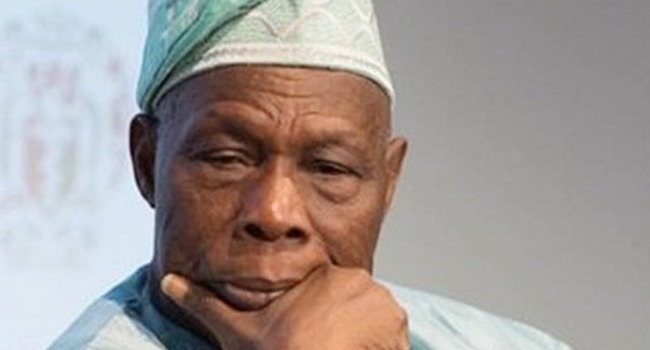 It was learnt that fire fighters, when alerted, swung into action and succeeded in puting out the fire, stopping it from consuming the entire building.
Contacted, the spokesperson to Obasanjo, Kehinde Akinyemi, said he would get back to our correspondent.
He is yet to do so as at the time this report is being filed.
Watch the video