Veteran Nigerian Nollywood actress, Genevieve Nnaji shocking receive proposal from a 21-year-old boy via her official twitter page. Genevieve has clocked 41 but she still look like a teen.
Infact the actress seems to be getting younger with each day, which is probably the main reason a 21-year-old boy will muster the effontry to propose to someone old enough to be his mother.
Infact, she has a daughter about the same age, so one wonders what this world is turning into that a 21-year-old boy will have the guts to propose to her.
See the screenshot of his proposal Below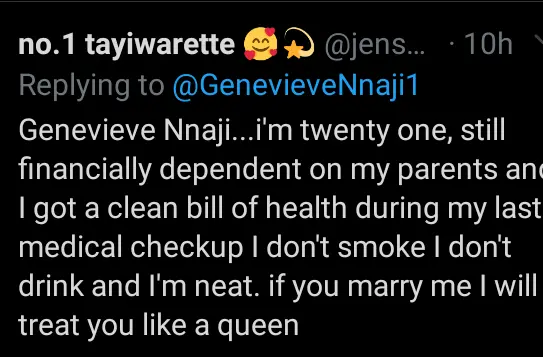 The funny part of the whole thing is that he is still financially dependent on his parents, and yet he is promising to take care of Genevieve if she married him.