No Man Have The Power To Handle My Waist For More Than 30 Seconds – Imo Slay Queen
A beautiful young girl identified as "Benita Ify" has taken to a Facebook group to boast about the ability of her waist.
She says no man has the power of handling her waist for more than 30 seconds. She shared this just few hours after the Valentine's day celebration.
Read Also: I have slept with 700 men, 300 more to go Ghanaian Slay Queen Abena Ghanabah confesses
She wrote "No man has the power to handle my waist for more than 30 seconds. Lick your screen. #BadGurl. #TableShaker.
Below is a screenshot of her post in hook up coven;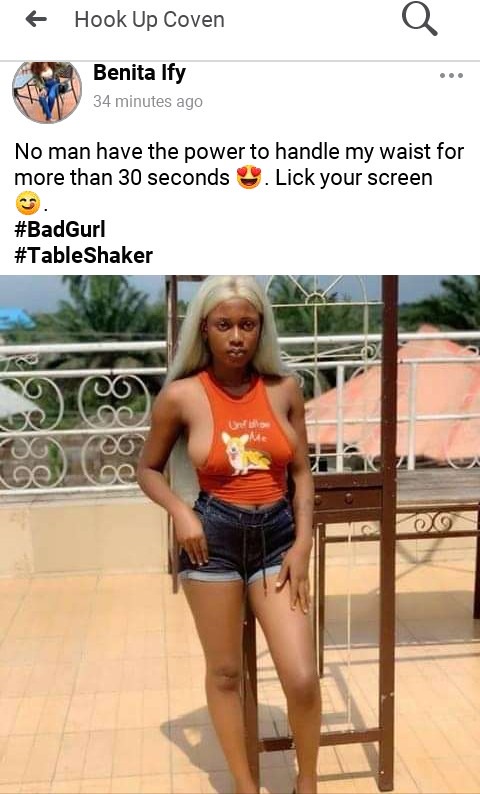 Are you a man ? Can you handle her for more than 30 seconds ? Kindly comment below let's see you
Don't forget to share.