Nigerians insist on their demand to end one of the brutal police outfits in the country, known as FSARS by persistence retweeting hashtags on Twitter, Facebook, Instagram, and other social media platform to reach a wider audience. The results so far are overwhelming as the hashtag #EndsSARS, #EndPoliceBrutality and other similar hashtag continue to top all the trending topics on Twitter, Facebook, and Instagram.
The EndSARS Campaign has finally reached a wider audience as many foreign nationals, influencers, celebrities, sportsmen and women are now in support of the movement and are helping to take the movement to even a greater audience.
Recently, the daughters of the Nigerian President and the Vice President, Yemi Osibanjo have all join the EndSARS campaign. Nigerian football stars, Wilfred Ndidi, Ahmed Musa, Leon Balogun, and the rest of the stars have all joined the campaign. Tacha, Laycon, Rudeboy, Falz, Runtown, and other Nigerian Celebrities are have also joined the move.
The latest star to join the move is Chelsea's player, Tammy Abraham who is a Nigerian and British citizen.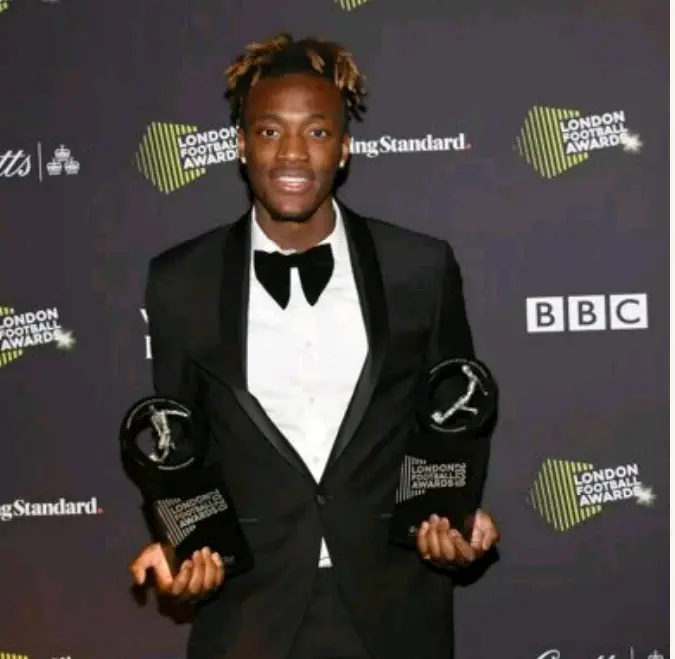 Chelsea's star took to his Twitter handle to support the EndSARS campaign. Unfortunately, his support didn't go well with some Nigerians who blasted him for dumbing Nigeria National Team to England National Team.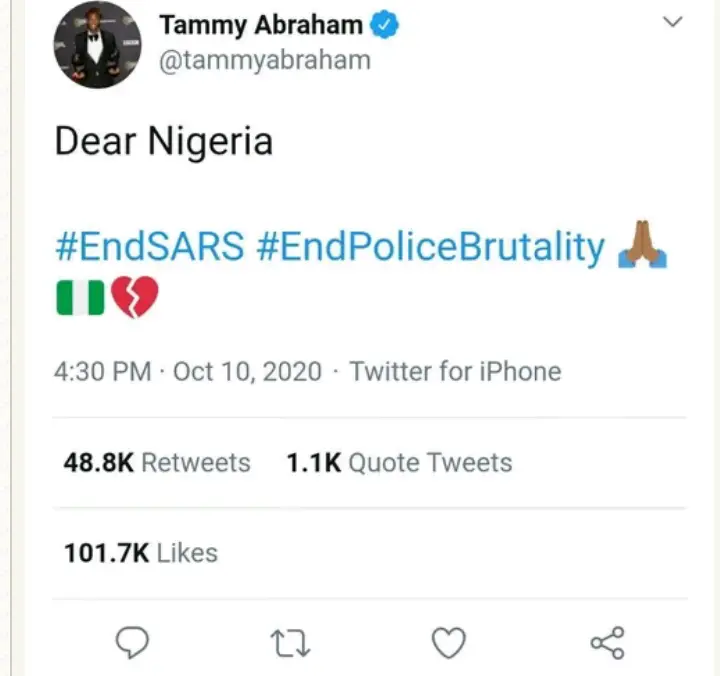 See what Nigerian is saying about Tammy Abraham after he tweeted about the EndSARS.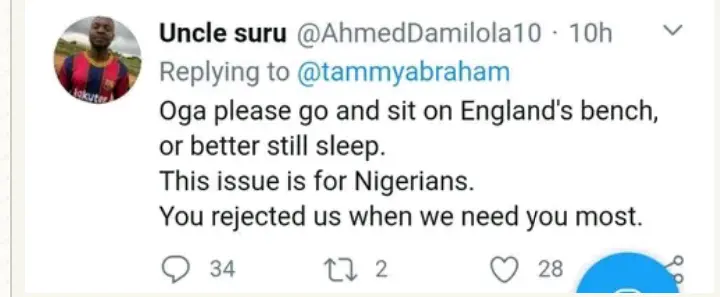 This is a delicate time and the aggression on Tammy Abraham is uncalled for as we all need every support if we are to succeed in this EndSARS campaign.
Please drop your comments below and don't forget to share the post.