Nigeria vs Liberia: We are not satisfy with what is on ground – Peter Butler
Liberia coach Peter Butler has complained about the treatment meted out on the Liberian national team after arrival in Nigeria for their World Cup Qualifying on Friday.
The Lone Stars are guests to the Super Eagles on 3rd September at Teslim Balogun Stadium in their World Cup qualification bid.
Butler believes his team will be up against a tricky opponent.
Speaking ahead after the team's training at National Stadium, the Lone Stars coach explained: "We improvised because of the notorious traffic. I requested a schedule and it wasn't forthcoming. The Nigerian national team said that we can't train at the same pitch."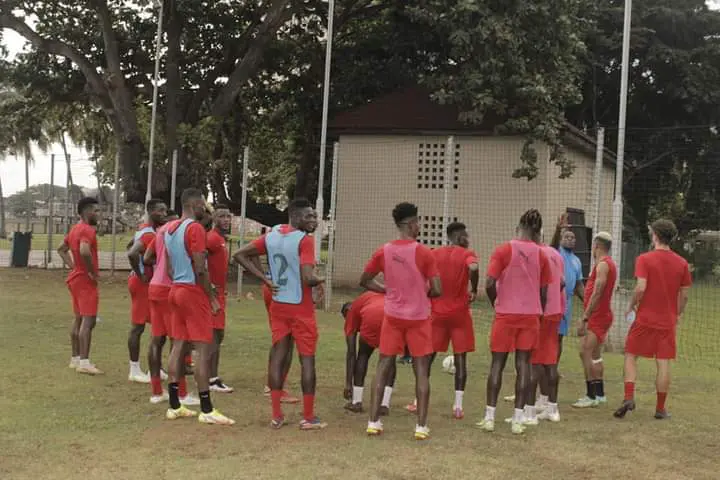 "We had to move to the National Stadium and changed Hotel too. We trained here at the Hotel. We had some issues regarding getting in to Nigeria but I had rather look at the positives.
"It's quite disappointing, I expected it," the Manager enthused.
Butler also spoke about his team preparations and says they must be focused despite missing some key players.
"The most important thing is to be disciplined and focused. The lads looked sharp. We will go to the designated Stadium on Thursday and train. No doubt the time will change again. We have to be adaptable and be willing to improvise."
"Sometimes in life you can't control certain things. I can only control matters on the pitch. We will see what will happen as at the time goes on. We will see what will happen in the next 24hours.
"We don't have Jerome, Ashley and David. We need to improvise. This is Nigeria and you can't change certain things."
CAR and Cape Verde Islands started the qualification campaign in Group C with a 1-1 draw.
"The game between Cape Verde and CAR holds no realistic significance because anything can happen. We need to focus on ourselves and not get bogged out with the opposition. We need to concentrate ourselves," Butler remarked.
On the impacts of some new players like Salmon and Mohammed Kamara, the former Botswana boss said: "They have always impressed me because I have always monitored them. They bring enthusiasm, quality and competitiveness to the group. They use to train with technical players. They will compliment the group that we selected. I'm delighted to have them on board."