Man kisses mad woman at market square, People says it's Valentine mood (Photos)
A mentally unstable man and woman were seen at a market square exchanging gifts like they were celebrating Valentine's day. The woman looked so excited as the man gave her a bottle of milk.
globalnewsng learnt that they held each other and kept smiling as people surrounded them, some to take pictures while some, videos of the moment.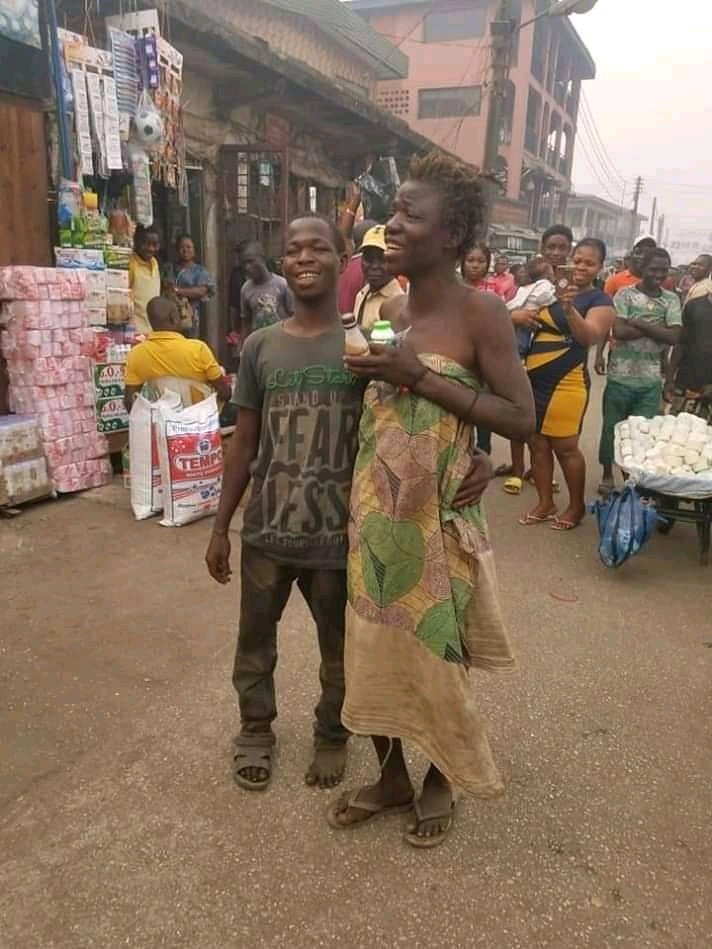 The two who looks like a couple then decided to end the moment with a very close hug and a loving kiss after which they walked away from the spot.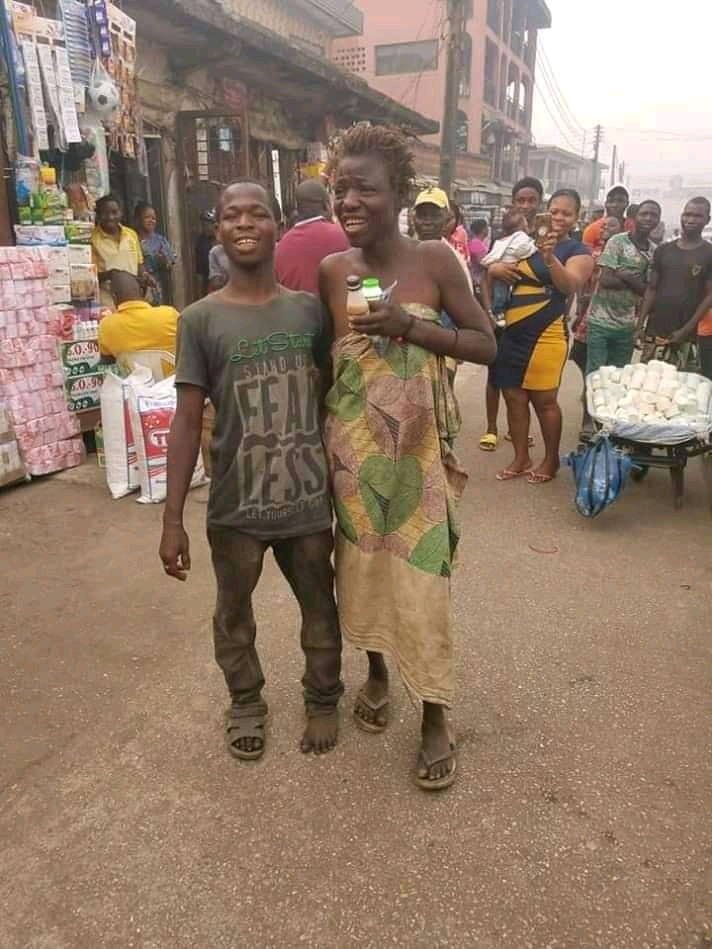 See more photos;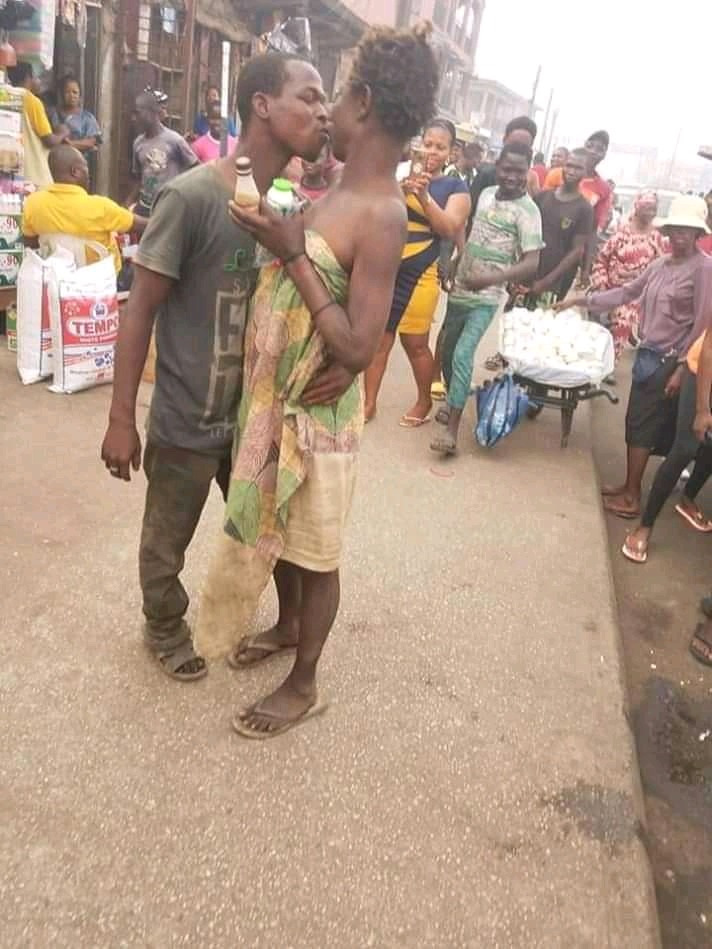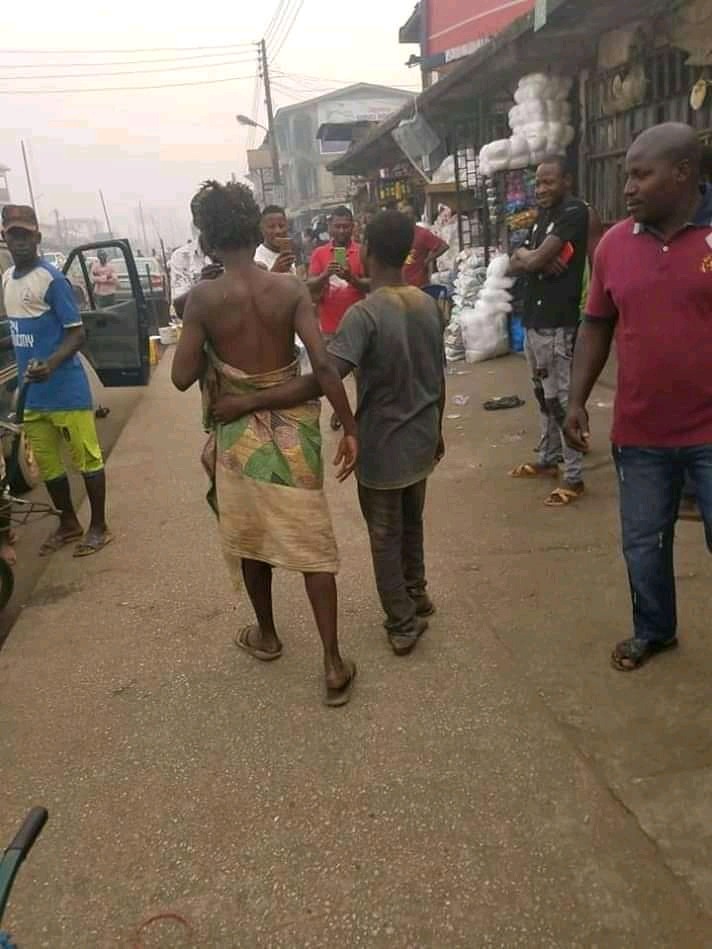 What do you think is going on?
Drop your comments below