Kanye West, Drake, Trey Songz, Big Sean, 8 others joins End SARS protest in Nigeria
The #EndSARS protest has gone viral globally as it has gained momentum and popularity worldwide with International celebrities and public figures joining the campaign around the globe.
Here are 12 Americans celebrities and public figures who have joined the #EndSARS protest that is currently going on in Nigeria
1. Kanye West
The American rapper turned politician has taken to Twitter to campaign against the police brutality perpetrated by the SARS officers in Nigeria.

2. Drake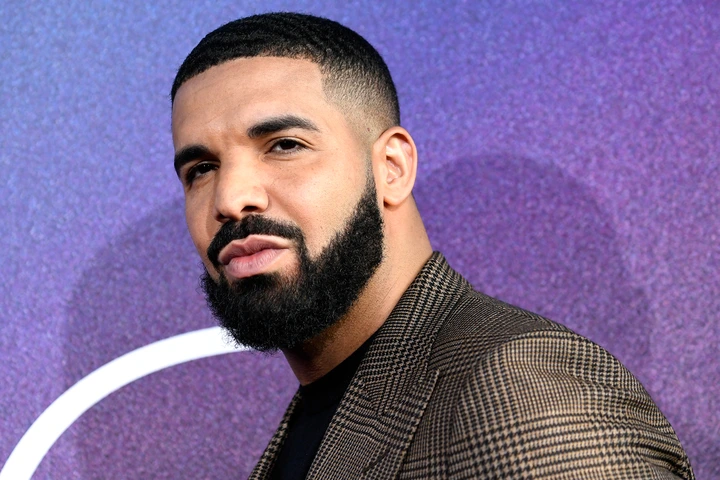 The American rapper posted about this on Instagram 2 days ago calling for the end of police brutality and reposted this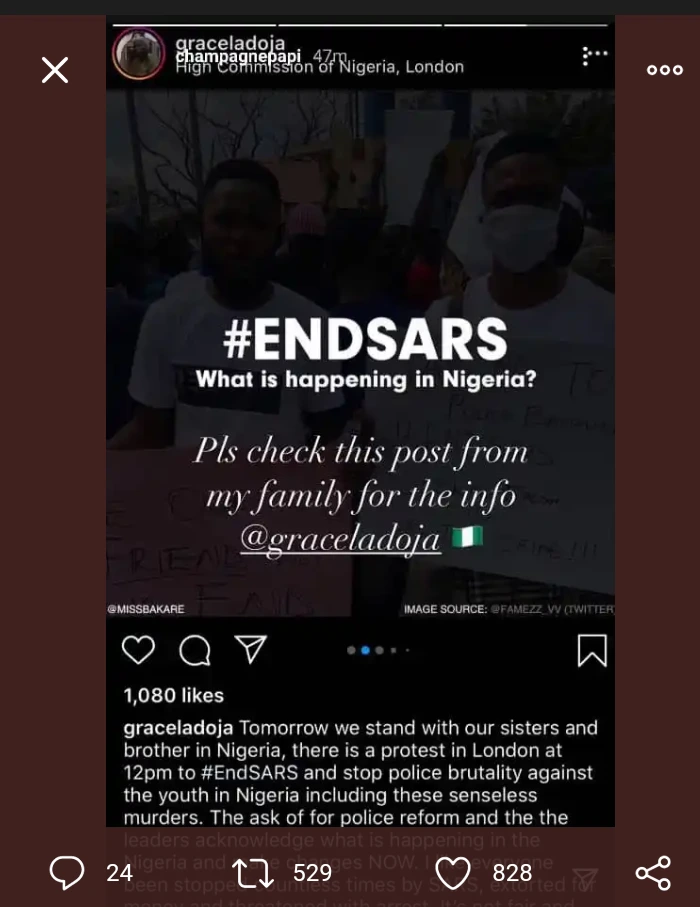 3. Piers Morgan
Popular British TV host and presenter Piers Morgan has condemned the brutality of the SARS officers and supported the EndSARS campaign.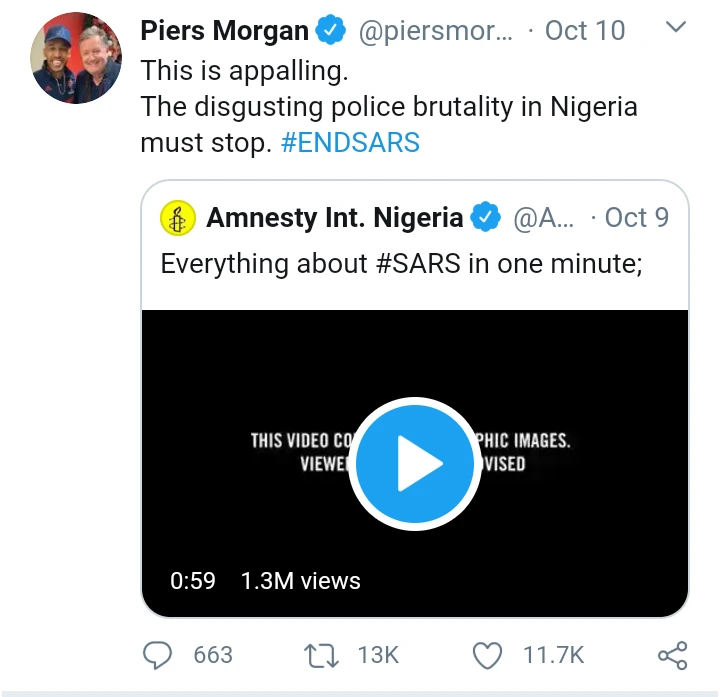 4. Nasty C
The South African rapper took to twitter to support the protest.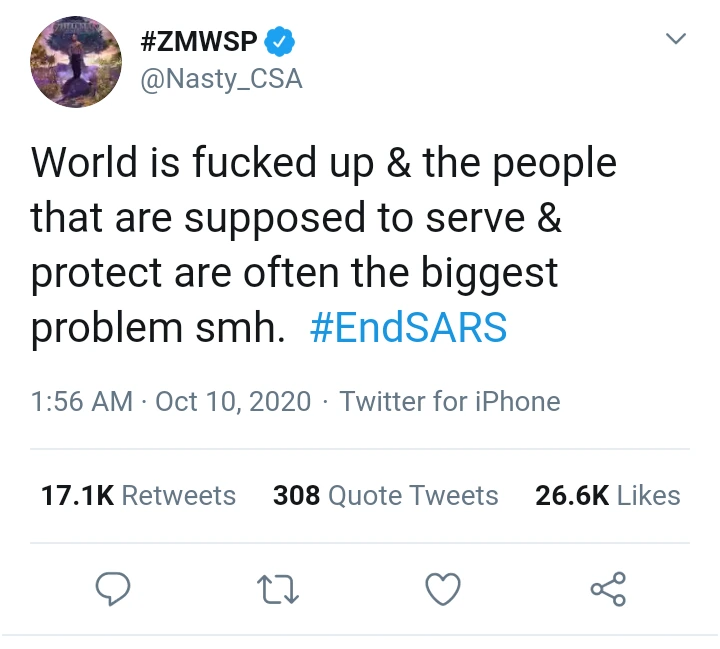 5. Chance The rapper
American rapper chance has supported the campaign and has taken to Twitter to show his stance.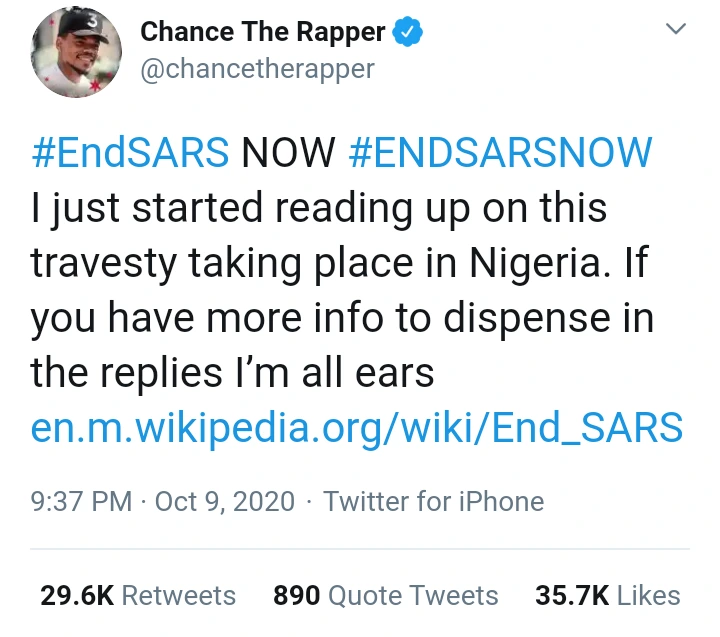 6. Mesut Ozil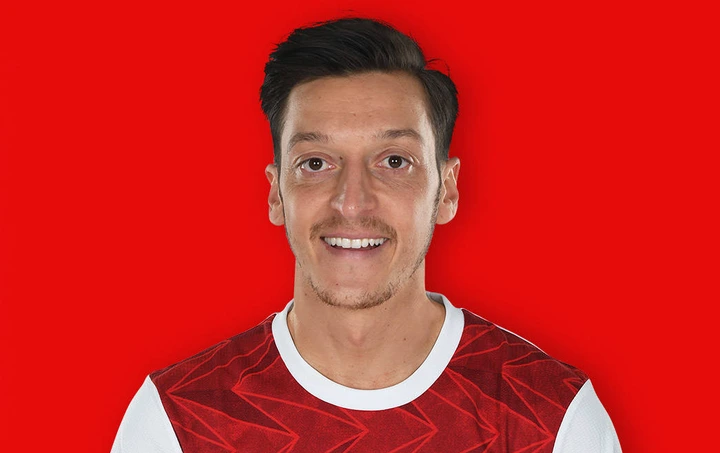 Arsenal footballer Mesut Ozil has shown his support for the protest on twitter in tweet he shared 3 days ago.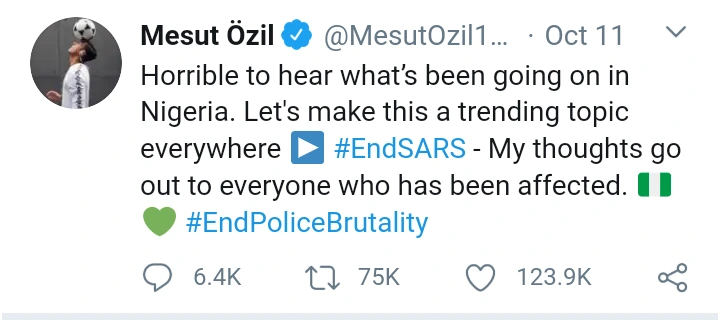 7. John Boyega
Star wars actor John Adeboyega has taken to twitter to campaign massively for the scrapping of the SARS unit and end of police brutality.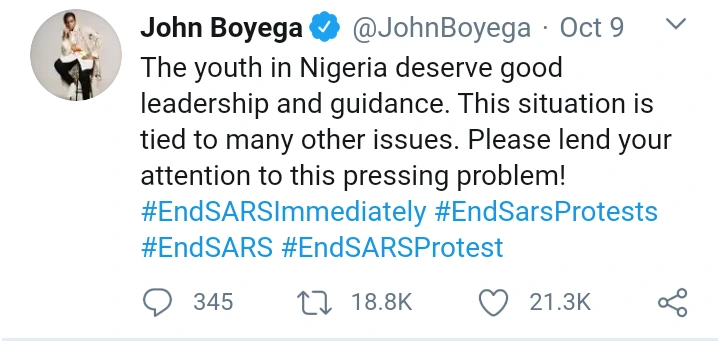 8. Trey Songz
American musician Trey songz shows his support for the campaign on twitter, calling the brutality of SARS unimaginable.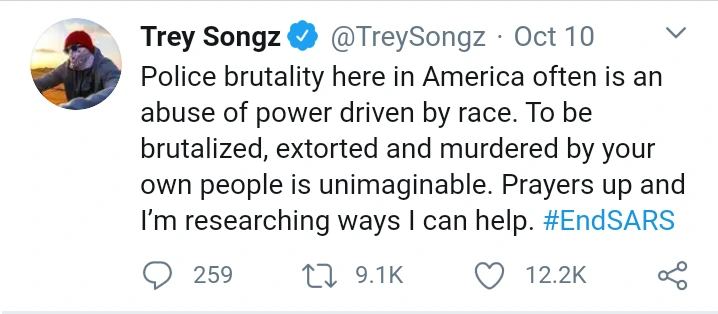 9. Antonio Rudiger
The Chelsea Player has shown massive support for the campaign on twitter.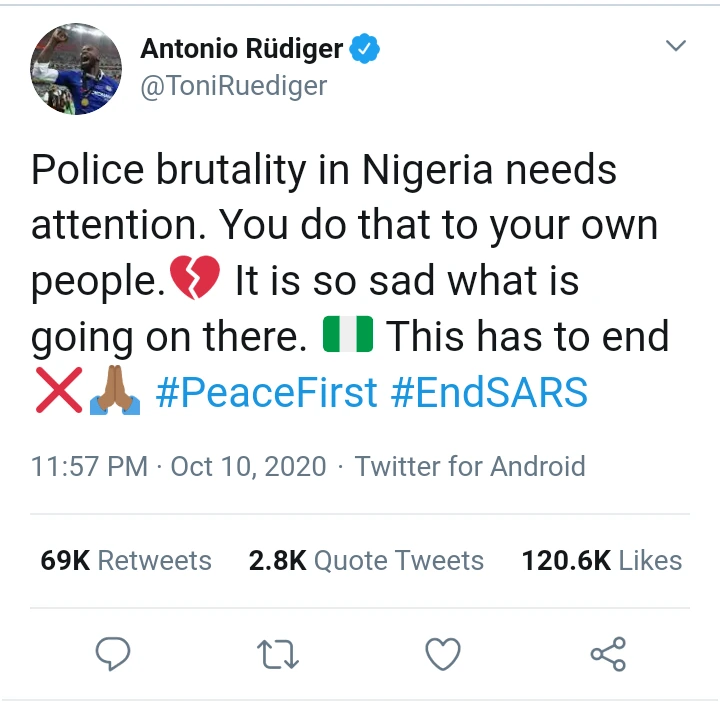 10. Estelle
British songwriter and singer Estelle has twitted about the campaign, showing support for the protest.

11. Big Sean
The rapper has joined the protest, joining the campaign against police brutality.

12. Stefflon Don
British rapper and Burna Boy's Girlfriend has joined in the protest and campaign on twitter.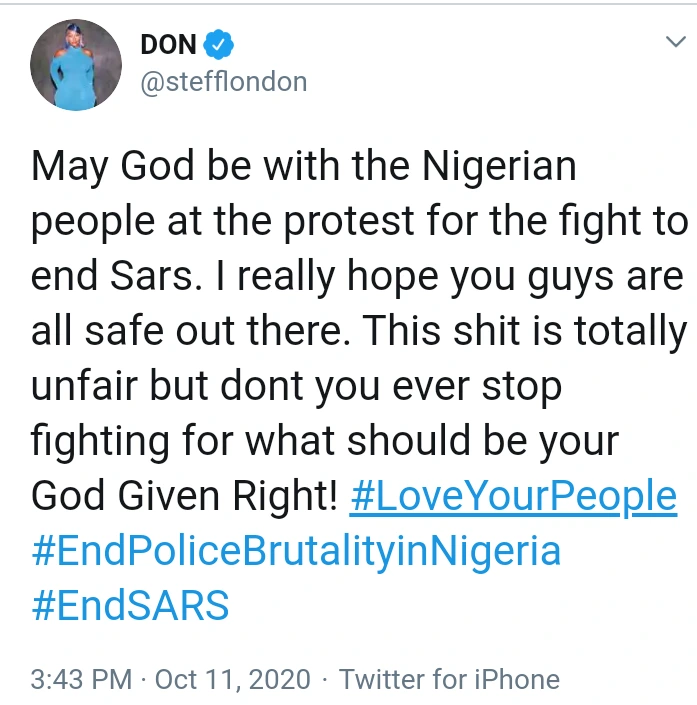 Did you enjoy this article. Then hit the like button, comment share and follow us to get more updates on the #EndSARS protest.