I'm 51 years old but nothing can stop me from getting married again – Ayo Adesanya
Ayo Adesanya is a Nigerian movie actress who has featured in both English and Yoruba movies. She was born in 11th August 1969 and has a son by name Niyi Iremitide.
The gorgeous actress was formerly married to Goriola Hassan and they divorced on irreconcilable differences.
Ayo Adesanya who started her acting career in far back 1996 said in a interview with Saturday Beats that though marriage is not a do-or-die affair but that nothing can stop her from getting married if the opportunity comes.
She said that at 51 years she doesn't think it is too late to remarry pointing out an example that she has seen a lady for married at 50 years and had a child at 55 years.
Read part of her interview as presented by Punch Newspaper online below;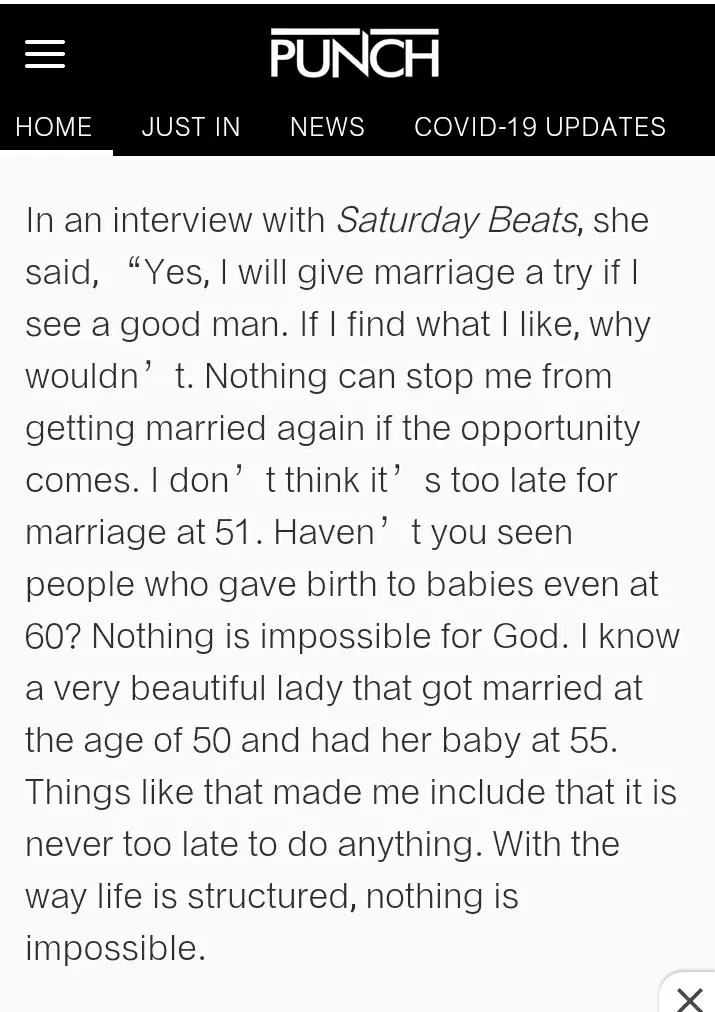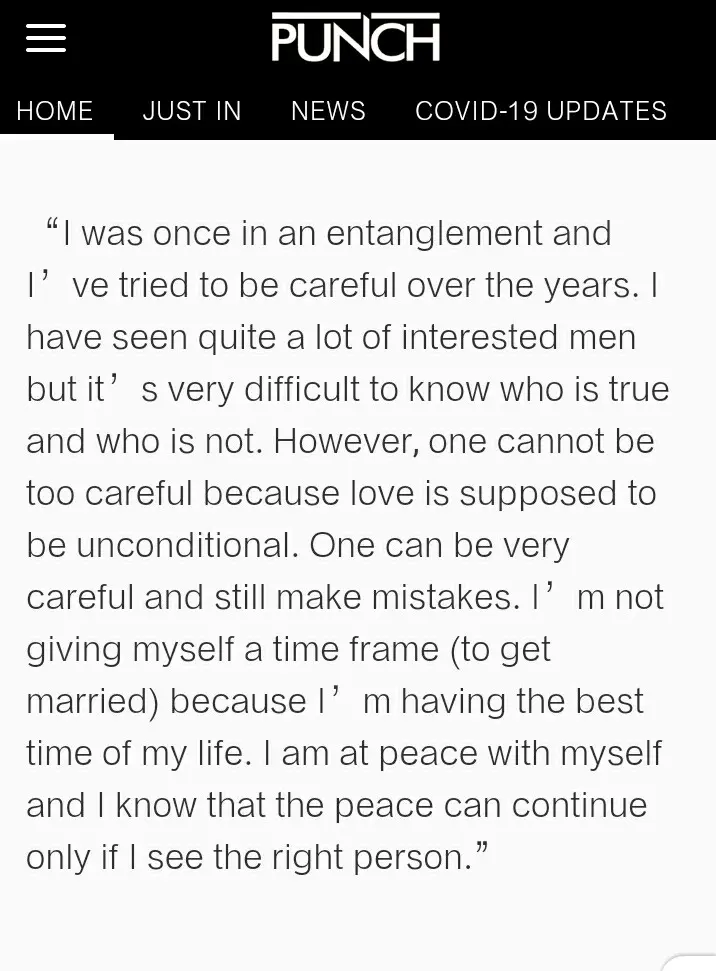 The actress pointed out that not being married does not mean someone can not be successful in life but what matters most is peace of mind.
She said people that get married and stay in their marriages are lucky and she hopes to be that lucky soon.
See if this lady, you will not believe she is 51 years owing to her gorgeous looks.
Just take a look at her pictures below