"I Still Have 10M Naira In My Bank Account" – Suspected Kidnapper Reveals
A suspected kidnapper was caught and arrested in Ibadan Oyo state according to Oriyomi Hamzat who streamed live the moment the man confessed that he still have more than ten million naira in his account.
According to the suspected kidnapper, he wasn't caught with anyone but was only presumed to be a kidnapper. When asked on how he came about having huge amount of written cheques in his bag, he said, "I have been working for years and I still have 10 million naira in my bank account."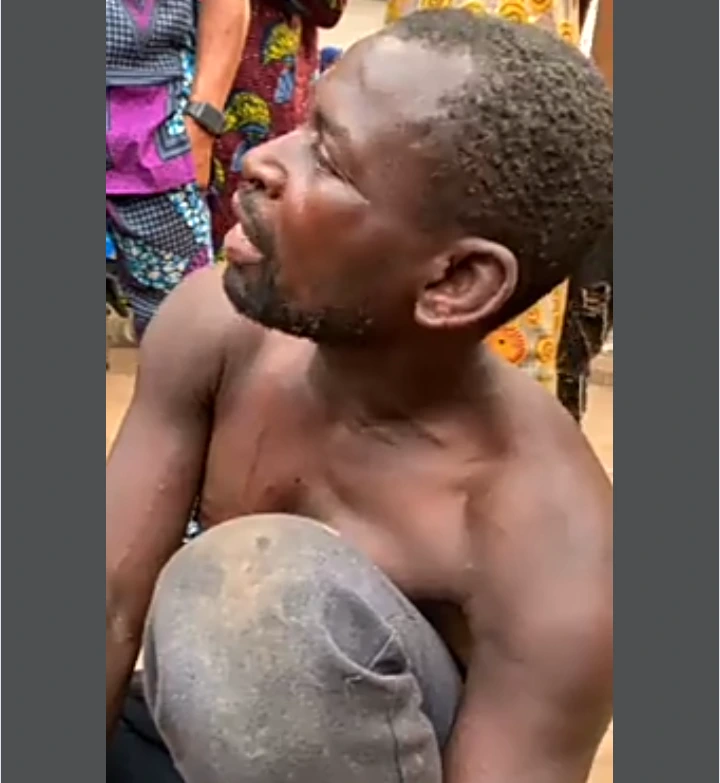 The kidnapper, whose real name is Kazeem Oluwashina Lawal, said he only works as a cleric and not a kidnapper. Oriyomi Hamzat however pointed out some contradicting statements made by the suspected kidnapper during the lengthy interrogation.
First, while interrogation was going on, he claimed being poor and later said he has about ten million naira in his account.
Secondly, he claimed being a landlord in the community he was caught whereas none of those present during interrogation agreed to knowing him as a house owner in the community. Lastly, those who caught him made it clear that after he was caught, he feigned being mentally unstable.
Oriyomi Hamzat concluded the interview on the note that the suspected kidnapper will be handed over to law enforcement officers in the state for further interrogations.