I never knew my husband had no legs until after our wedding – Lady cries out (Video)
One of the most intriguing love stories to have ever been told on Afrimax English is the story of Borah Muteteri, a beautiful lady who found out that her husband had no legs shortly after they tied the knot.
In a video that was shared online, speaking to Afrimax, Borah Muteteri said she found out that her husband Ndayisenga Jean De Dieu had no legs after they returned home from their wedding. She added that after her husband revealed his condition to her and how he lost his legs, it gave her a million reasons to love him more
She also said that she fell in love with her husband's personality, not "legs" and she became more determined to do all within her power to always make her husband happy after he opened up to her about his condition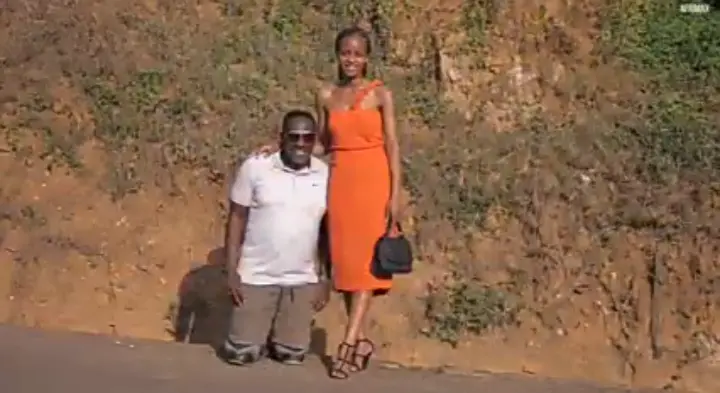 Her husband Ndayisenga Jean De Dieu who also spoke to Afrimax disclosed that he wasn't born without legs. He went on to reveal how he lost his legs, how he met and fell in love with Borah, and why he hid his condition from her. He said he lost his legs in a bomb explosion while returning home with his family after fleeing to DRC to seek refuge due to a civil war.
On how he met Borah, he said it was during one of his performances as a musician that he met Borah who was in her final year in college and they fell in love. He said he felt that she would despise him if she got to find out that he didn't have legs and relied on prosthetic legs to move so he was afraid of telling her, however, after he summoned up the courage and told her, he was surprised that she still loved him regardless
Those who think they won't find love because they have a disability should draw inspiration from this story. No matter what your disability is, there is always someone who will love and cherish you.