I decide to cook outside my room, just to return pepper and oil my Noodles is gone, Buhari is not Nigeria problem – Lady lament
Indomie Nigeria has compensated a Nigerian student identify as Tifemi after she decided to cook outside her hostel room and her follow students stole her noodles just a second she entered room to return pepper and oil used to prepare the Noodles.
Tifemi couldn't believe her eyes as the noodles she was preparing was cleared by some of her colleagues in school. She stated that she decided to prepare the noodles outside her room because of the heat. She went into her room to get ingredients but before she came out, her noodles was no more. She lamented and stated that President Muhammadu Buhari isn't the problem Nigeria is facing.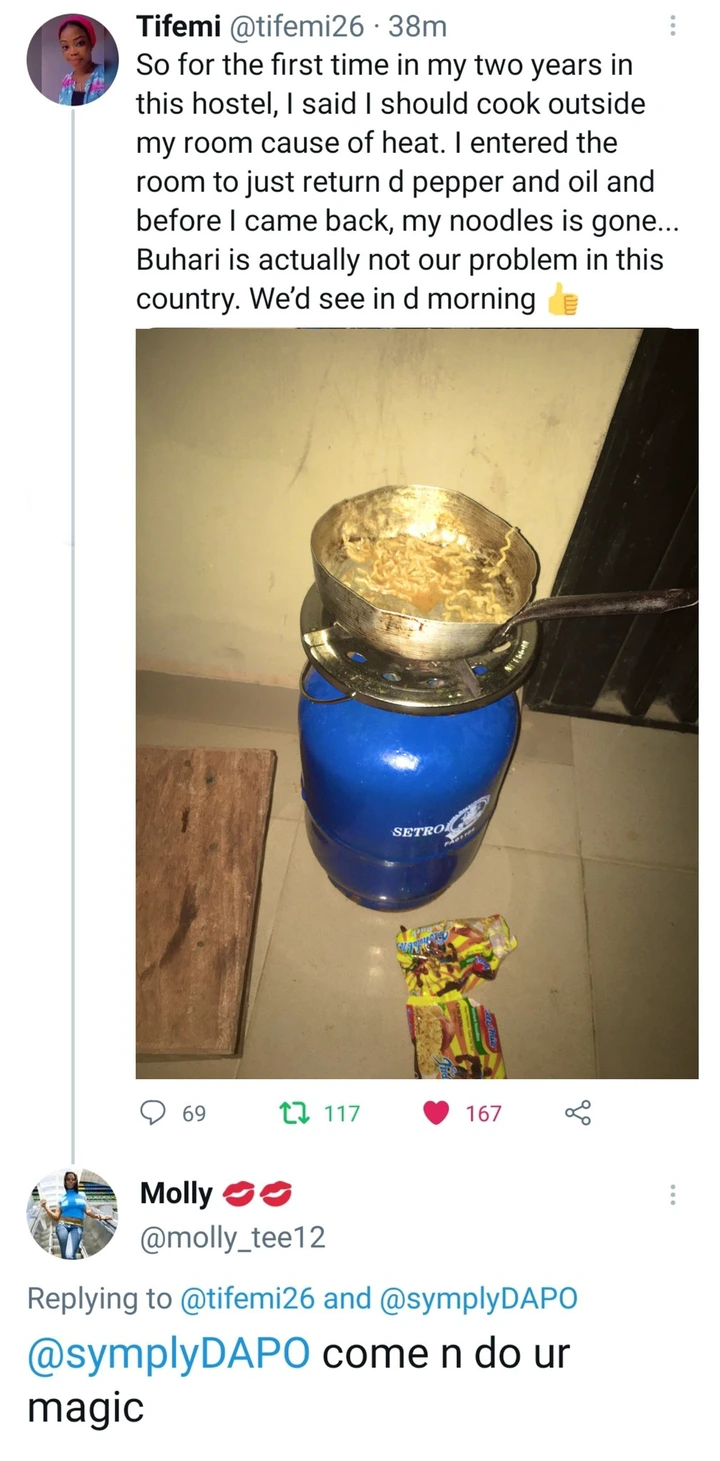 After she posted a picture of the jungle justice someone did to her noodles, a Photoshop artist edited it and made it look like she lost nothing.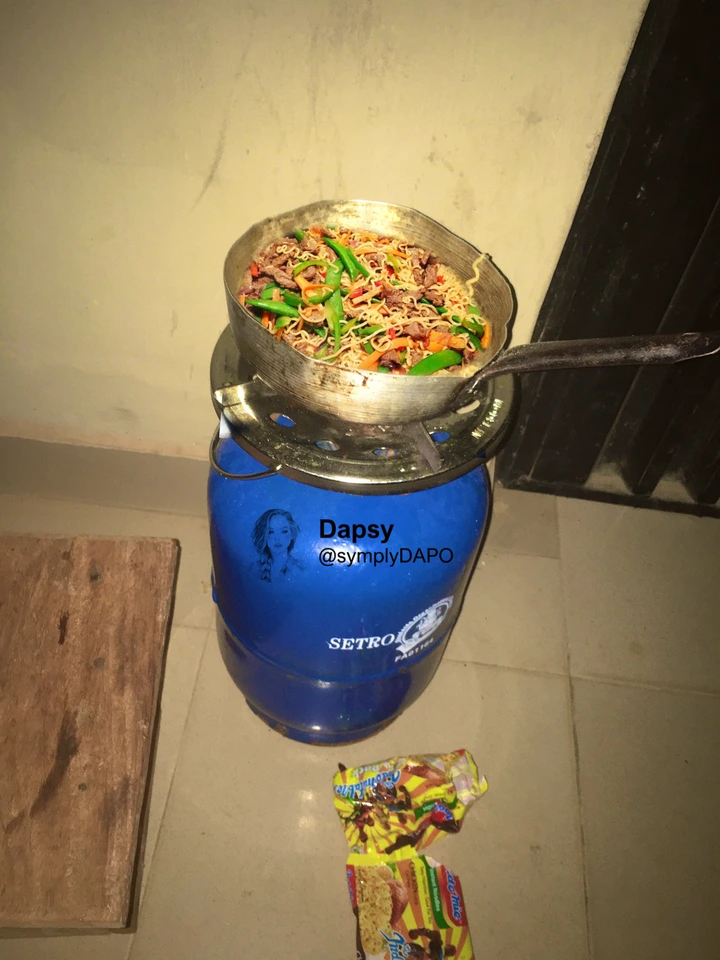 To tell you that every disappointment is a blessing, Indomie Nigeria on seeing her tweet decided to compensate her with two cartons of noodles.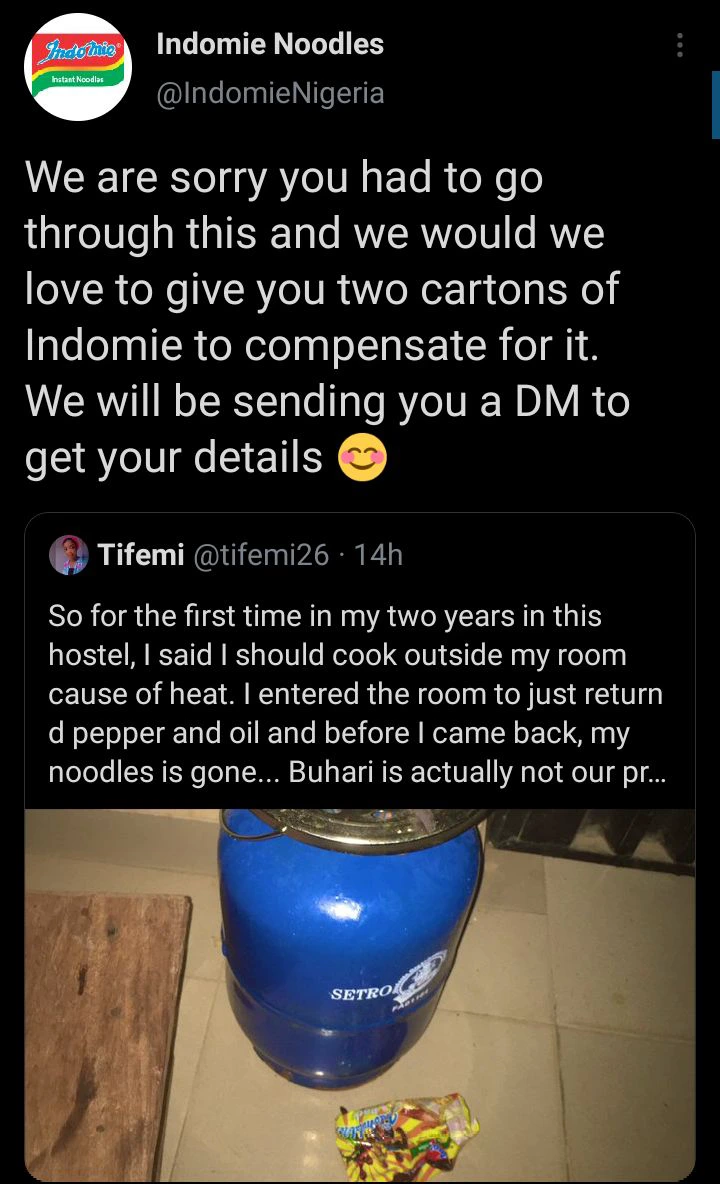 What the noodle company did generated mixed reactions online, as it made many people believe that in every disappointment there is a blessing.
See screenshots of reactions below;