Fans react as EPL choose Anthony Taylor to ref Liverpool vs Chelsea game
The Premier League have confirmed that Anthony Taylor will be the official referee for the Super Saturday clash between Liverpool and Chelsea at Anfield.
Chelsea face Liverpool on Saturday after  defeating Arsenal at Emirates on Sunday in their second league game of the season.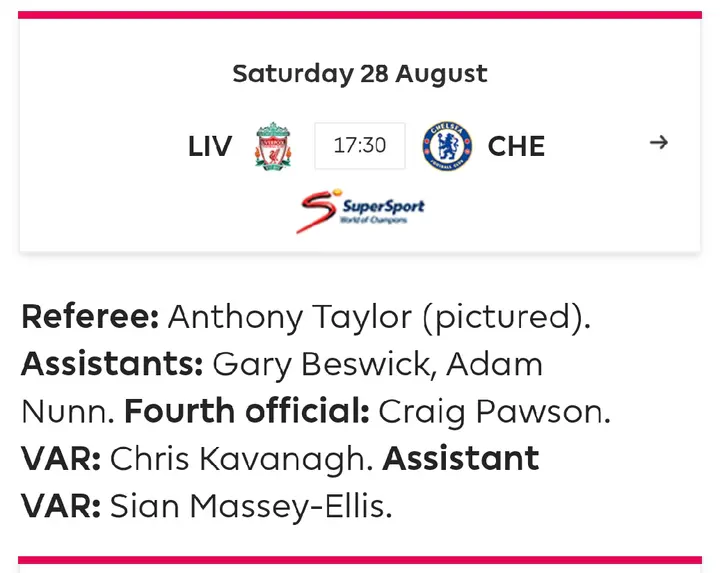 This announcement has sparked mixed reactions from Chelsea fan base and they did not hesitate to share their emotions on social media. Most of them are already predicting that Liverpool might ruin their perfect start to the season, just because Taylor will be the referee.