Edo 2020: Ize-Iyamu's APC in early lead as election results flowing in
All people of Edo state has went out to do their civil right by casting their vote for their favorite candidate. As we all know the two major contenders for the governorship position are Obaseki of PDP and Ize-Iyamu of APC.
The voting process as ended and a result is out. The Premium Times as posted a result from a unit and this as got people reacting.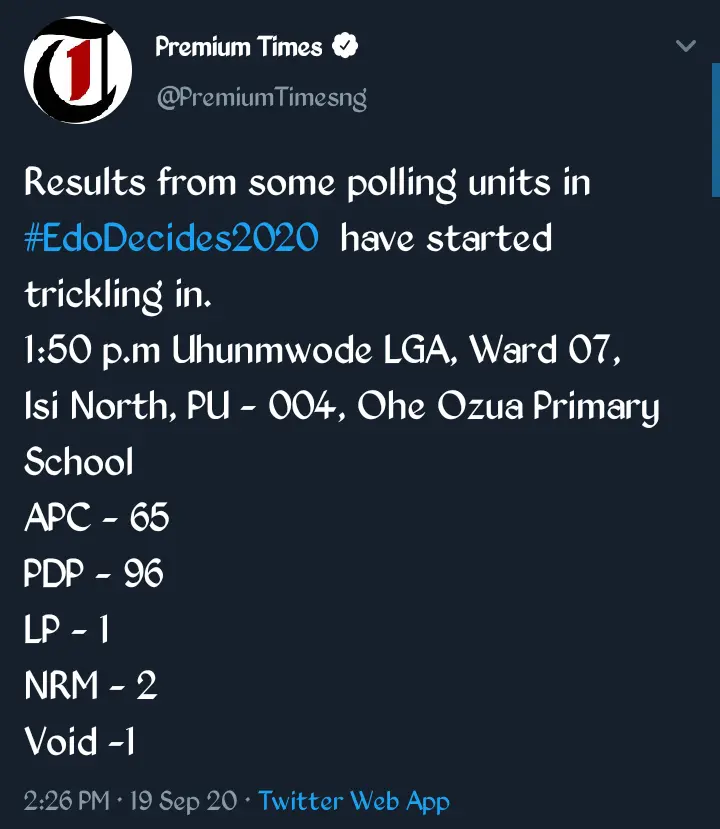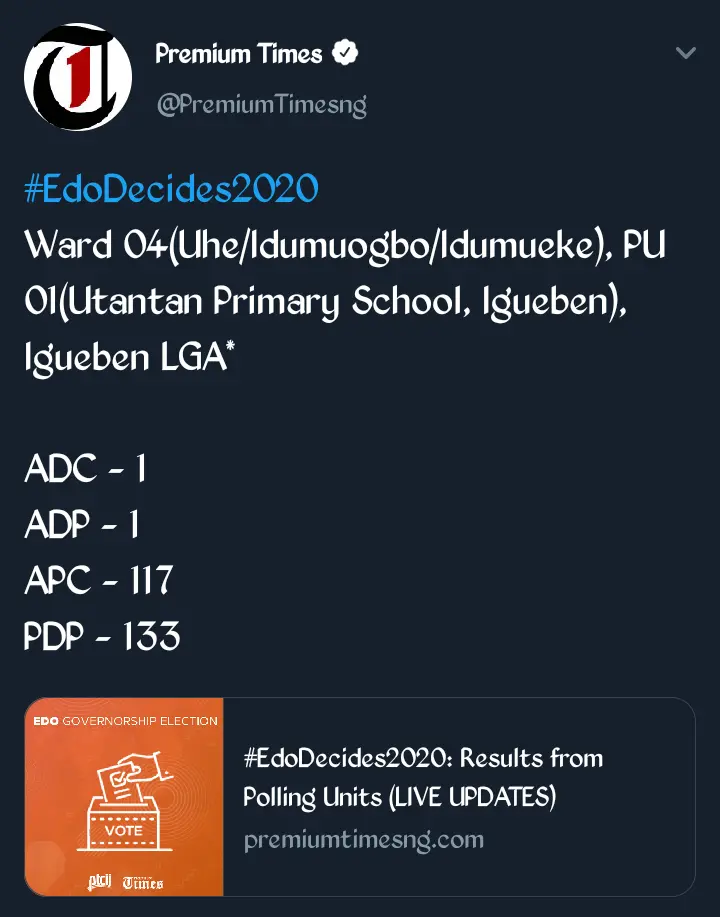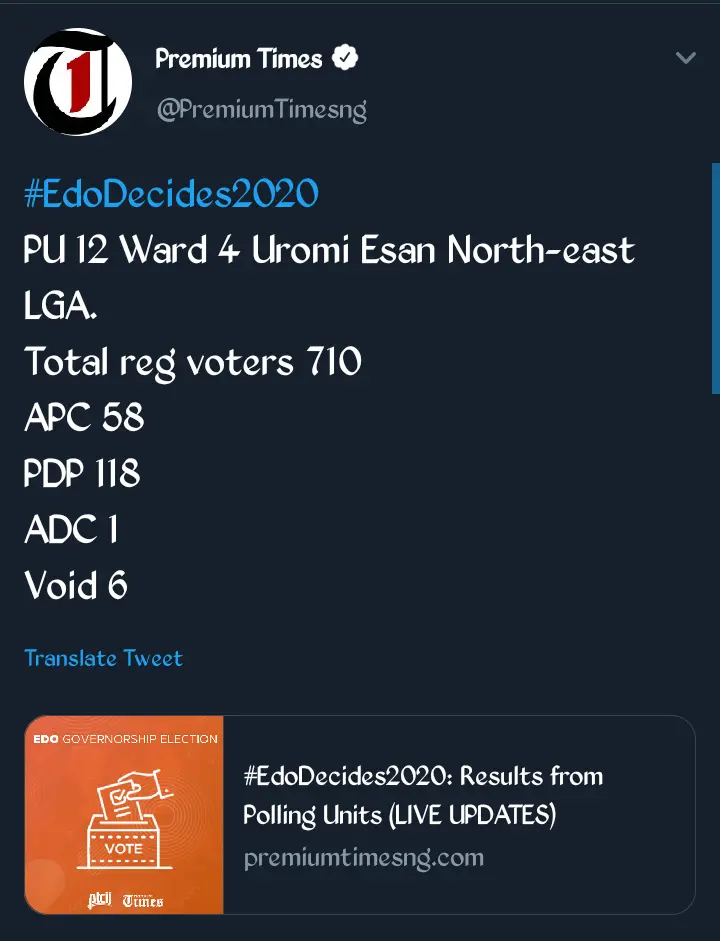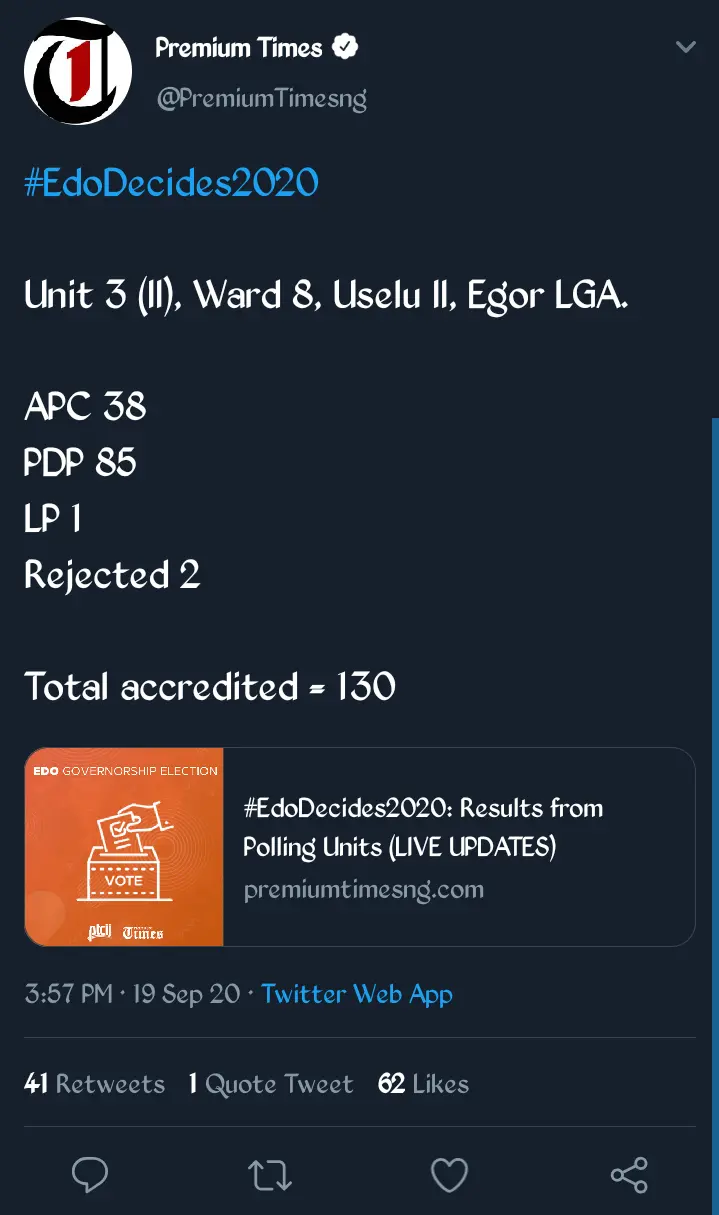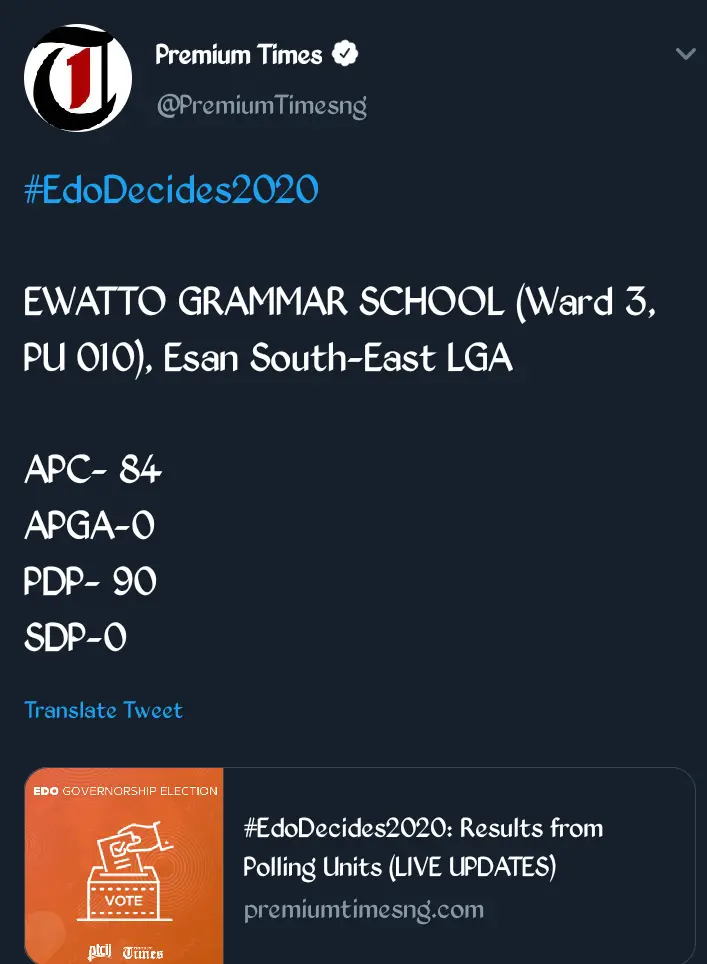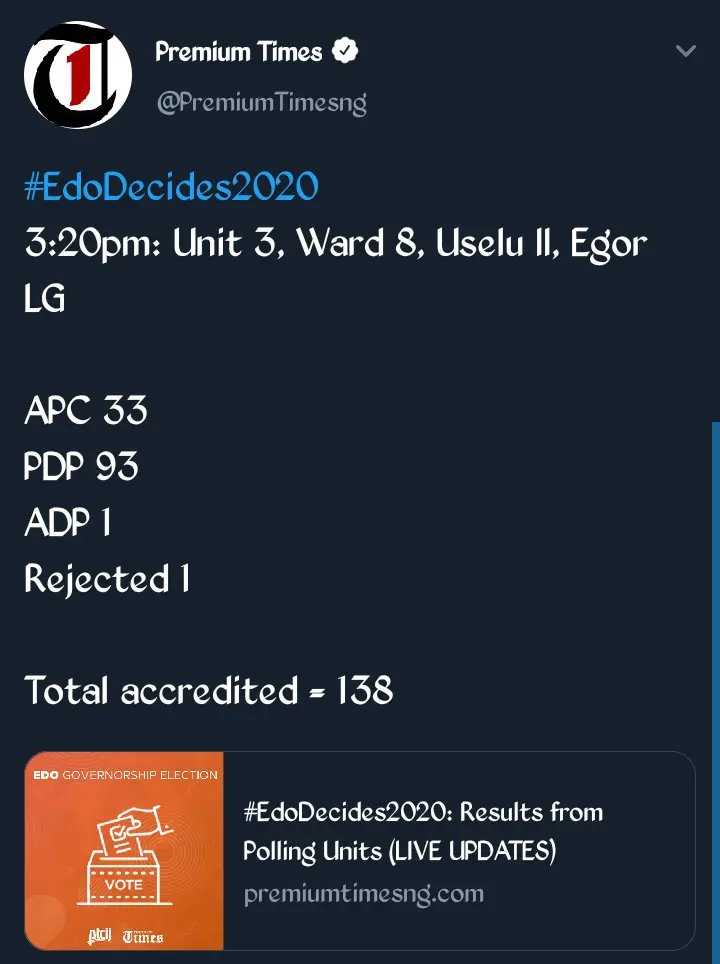 These are some of their reactions.
– Before you know it, APC will do their abracadabra and win the election. Perfect riggers.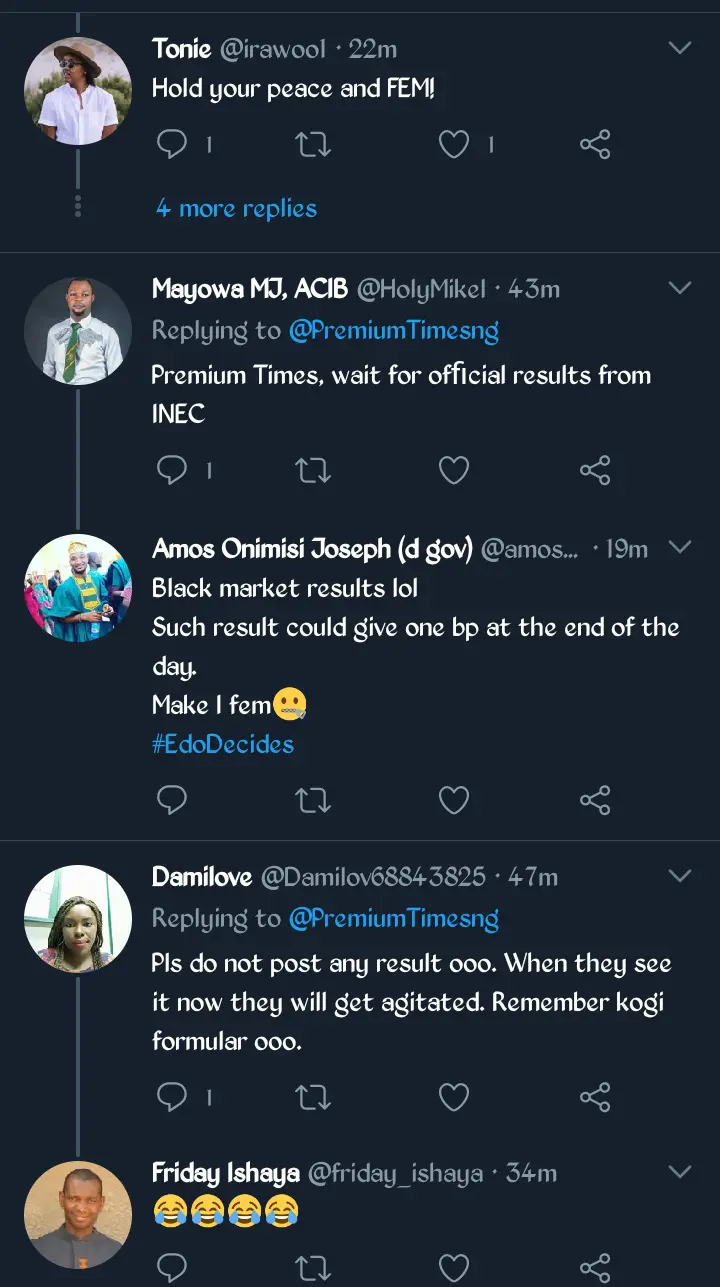 – PDP was once a perfect rigger, while APC has not been brought to live. APC came to life and took its time to study how its father counterpart PDP had been doing it better and their deficiencies so as to be a perfect doer of it. So, PDP should not let it pain them now. You hear.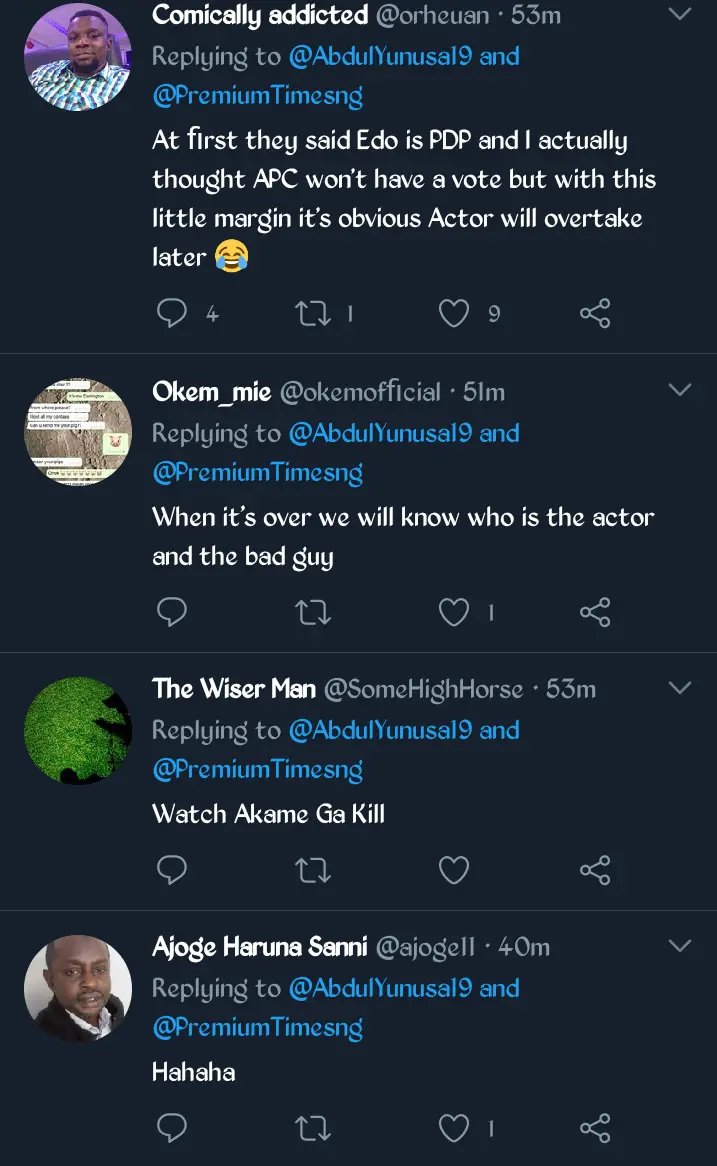 – I'm sure you did not vote for APC/Buhari in 2015 and 2019 to do exactly what the PDP are doing wrong. What exactly is the meaning of CHARGE if APC will continue where the PDP stopped? One would think you buharideen are sensible enough to think, but No. Wherever the stomach faces.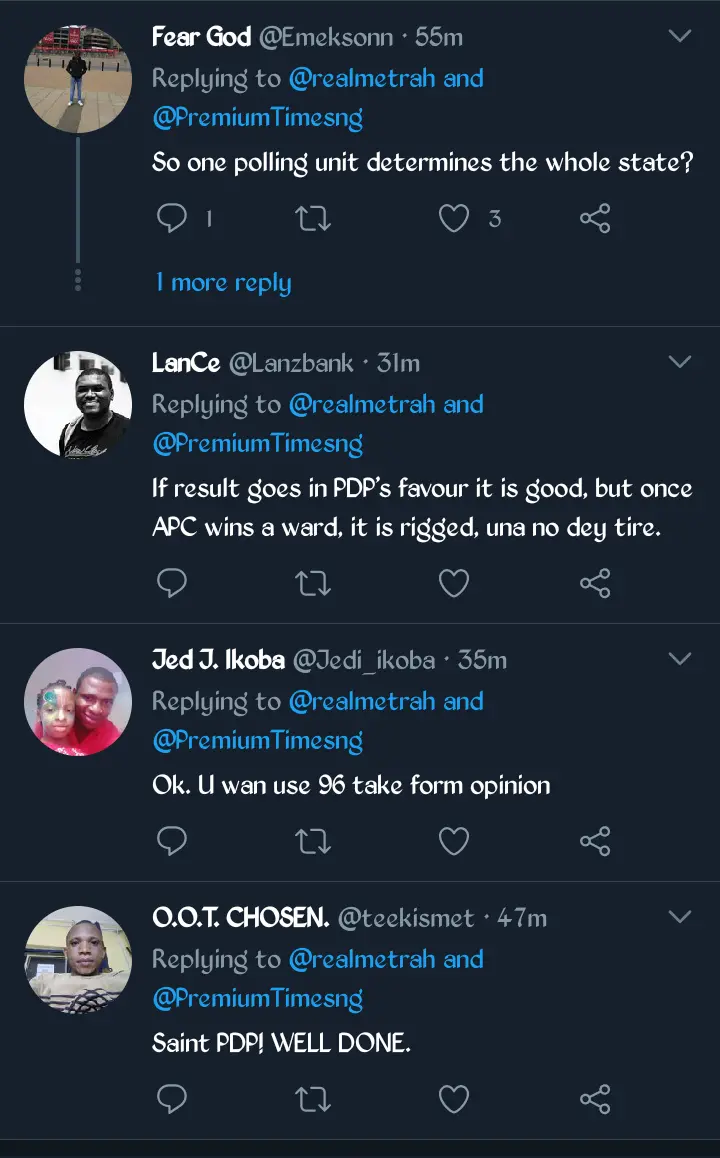 – This is one of the reasons why APC must die, since you people came to advance the rigging methods, and not leadership example.
– Why is it always about APC and PDP?! Both parties are bad but Obaseki as a governor has the people's interest, He should b allowed to govern.
– It's normal when boss started to beat actor but at the end, every one knows actor no dey die👏💪.
– At first they said Edo is PDP and I actually thought APC won't have a vote but with this little margin it's obvious Actor will overtake later 😂
Who do you think will win?