Done deal as Arsenal complete transfer deal of high-rated player as their first January signing
Arsenal January transfer target Dusan Vlahovic has told Fiorentina that he wants to join Juventus, according to 90min.
90min are reporting that Vlahovic has made it clear to his club Fiorentina that he only wants to move to Juventus.
And this, according to the report, has angered Fiorentina.
Arsenal have already made an offer of over £60 million for the Serbia international, according to 90min.
Fiorentina do not want to sell Vlahovic to Juventus because the Bianconeri have 'a history of taking their best players', and the striker's decision to move to the Turin giants has 'unsurprisingly angered' them.
TMW reported over the weekend that Arsenal have had their bid of €70 million (£58.71m) for the Serbian accepted by Fiorentina.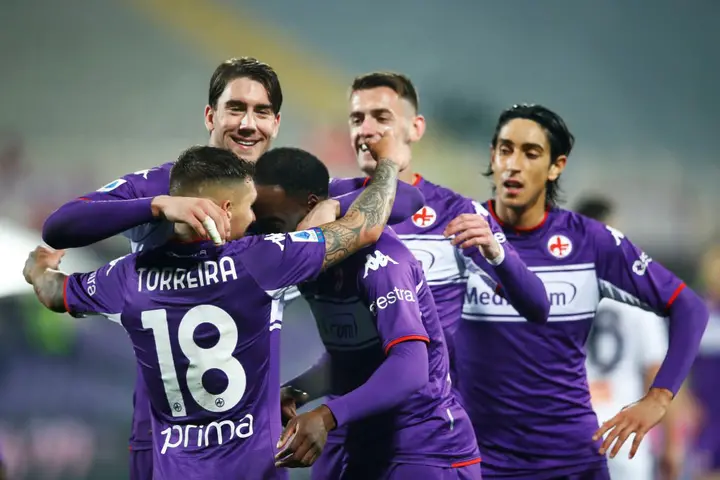 Well-known and well-respected journalist Fabrizio Romano has reported on Twitter that Juventus are about to make an official bid for the youngster, who has scored 17 goals and provided two assists in 21 Serie A matches for Fiorentina so far this season and scored 21 goals and gave three assists in the league last season.
Arsenal now likely to miss out on Dusan Vlahovic
In our view, Arsenal do seem likely to miss out on Vlahovic in the January transfer window.
If the 21-year-old does not want to leave Fiorentina for Arsenal now, then there is nothing that the Gunners can do.
Now, Fiorentina may not want to sell Vlahovic to Juventus, but since the striker has a contract, he could just continue to play for the Viola and leave for the Italian giants on a free transfer when his current deal runs out.