Davido And Chioma Unfollowed Each Other On Instagram and Break Up
Nigerian veteran artiste David Adeleke popularly know as Davido rumored that has been unfollowed his babymama Chioma on Instagram and sets to break up their union.
What will happen to their marriage this year, King Patrick's claim that Peruzzi has slept with Chioma which has lead to serious with him and Davido and with aggression Chioma and Davido unfollowed each other on Instagram.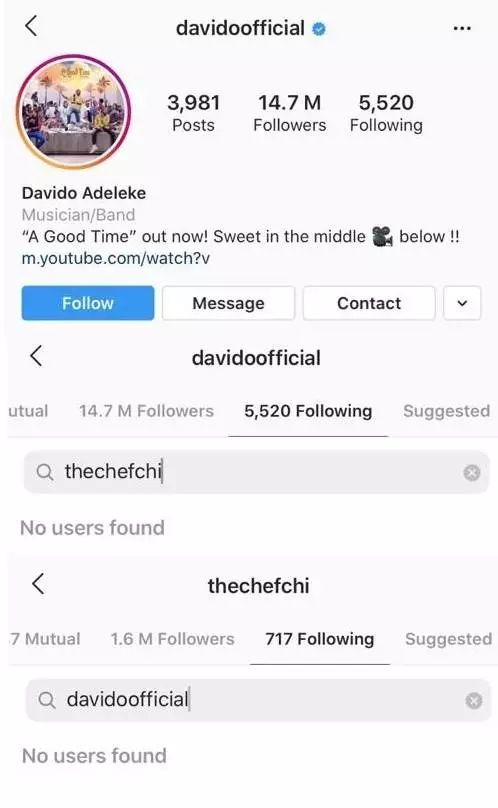 Davido drop a bombshell tweet yesterday talking to King Patrick as shown on this image below.
Yesterday, Davido teased King Patrick of being depressed and hitting on others instead of finding a solution from the right institution.
He wrote, 'If you are feeling depressed, remember you are not alone. God is with you always. Don't be afraid to reach out to people in your family, your church, or your friend circles. Ask them to pray with you and not give you drugs. Hope you feel better bro. Crackhead.'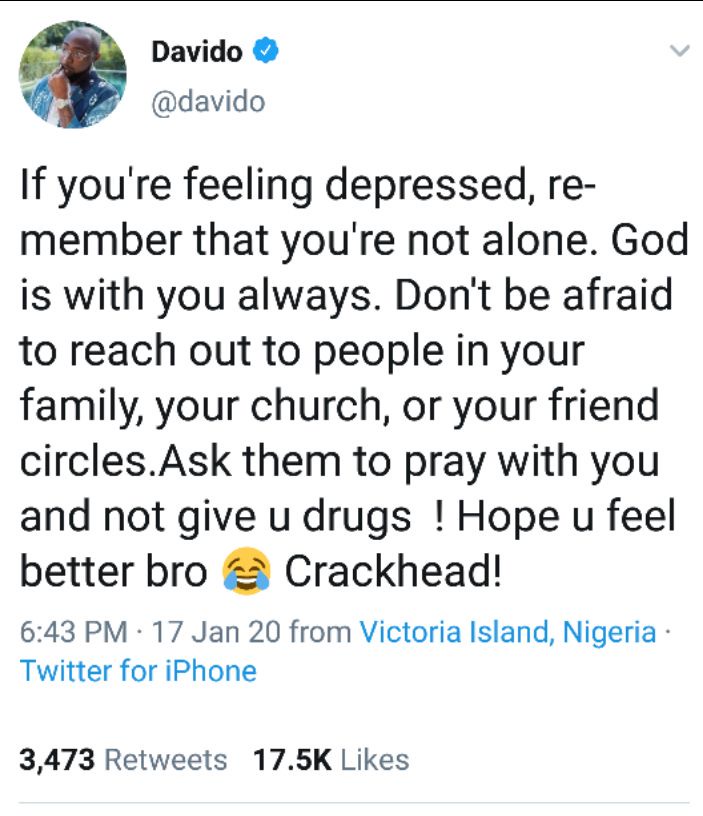 While he replied Davido says;
'If you are feeling stupid and you are out there popping babies and giving girls STDs, don't be sad, reach out to loved ones and get advise from your huncho on how to fcck his side chick and pimp her out to you as his cousin..Let's be guided please. Incest is a sin..'
But is it really true that Peruzzi slept with Chioma while she pushed Davido as her Cousin
Now Davido and his babymama Chioma has unfollowed each other on Instagram due to misunderstand that spring up between them.