COVID-19: MTN Nigeria Gives Out Free 100MB Data Daily To All Subscribers
Due to the COVID-19 epidemic as FG has ordered stay at home to curb the spread of the virus MTN Nigeria has come in his own unique way to give out free 100MB data daily to all their subscribers.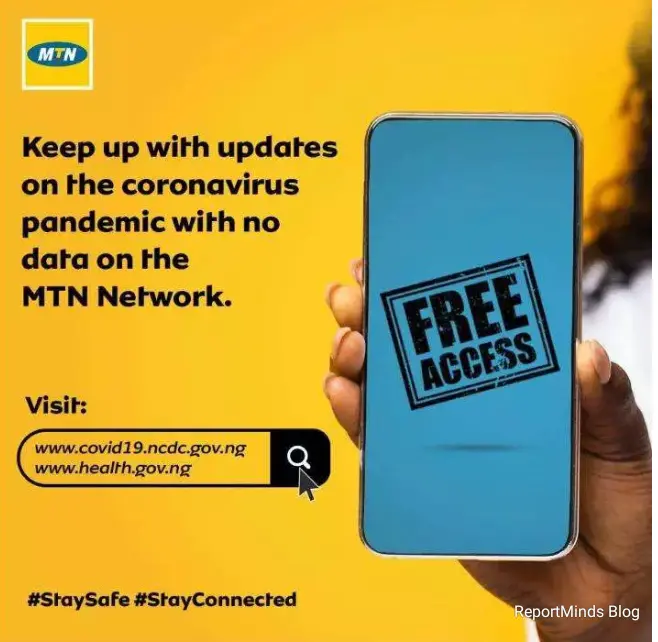 But MTN did something commendable in this time of crisis in order to try to put smile on face of Nigerians in the trial times.
MTN Nigeria has announced the Y'ello Hope Package, a series of measures to support MTN customers and communities.
Read Also: #CovidNGR: MTN, Glo, Airtel, 9mobile To Give All Subscribers In Nigeria N1500 Airtime
This package helps MTN subscribers get free internet access to important website where informations and resources on the COVID-19 virus can be obtained.
This will help curb fake news and wrong information about the epidemic.
I received a pop-up notification from MTN, that I have been granted 100MB daily to browse some certain websites.
See screenshot below
The message reads: Dear Customer, you are now enjoying FREE 100MB daily to browse the Federal Ministry of health, NCDC and WHO websites. Please stay safe and stay informed. MTN
Did you get the same message? 
MTN said on their website:
With the recent outbreak of the Coronavirus pandemic COVID-19), we understand how important it is to be well informed to protect yourself, family and loved ones.
To keep up with the updates on the coronavirus pandemic here are a few sites to visit at zero cost on the MTN network
Hurry and grab yours before it's too late!!!