Chelsea reached Verbal Agreement to sign Saïd Benrahma from Brentford
Chelsea have reportedly reached a verbal agreement for the transfer of Brentford winger Saïd Benrahma, with a deal potentially being announced at any time now.
These updates come from two reliable journalists, who have tweeted the latest on the Saïd Benrahma transfer saga as it looks like he's on his way to Stamford Bridge in the very near future.
Read Also: BREAKING: Kai Havertz finally on his way to England ahead his move to Premier League's side
Chelsea have struck a "verbal agreement" with the Algerian international, with the paperwork for the deal almost done.
The 24-year-old winger is willing to join Chelsea to meet the likes of Timo Werner, Hakim Ziyech, Christian Pulisic, and Willian.
Benrahma have 38 appearances for Brentford this season scored 14 goals and 9 assists to his name, the 24-year-old Algerian international has been impressive this season that he won the Championship player of the week.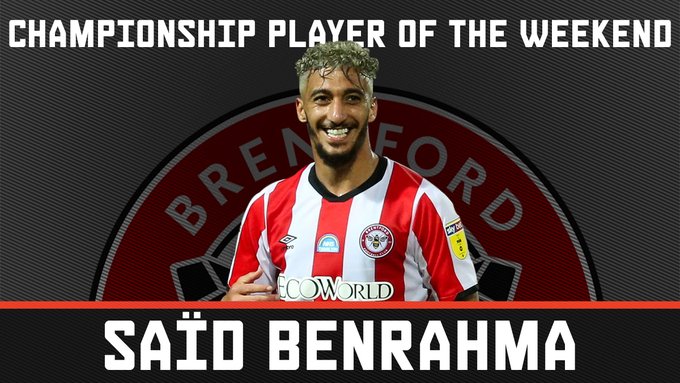 Chelsea boss Frank Lampard has vowed to bring Benrahma to the Stamford Bridge this summer transfer window.