Chelsea board and Thomas Tuchel agreed to sign some key players this summer
Chelsea's Thomas Tuchel has identified some areas in his squad that need to be strengthened before the start of 2021/22 season.
Chelsea's top scorer in the premier league this season is an obvious reason why the blues need to get a Striker. Jorginho, a Defensive Midfielder with seven league goals, emerged Chelsea's highest goal scorer this season. Thomas Tuchel has also expressed his interest in signing a new Defender to bolster Chelsea Defense.
Borussia Dortmund goal machine Erling Haaland was linked to Chelsea and Roman Abramovich reportedly approved the move. However, the £220million that the Blues spent last summer could deter them from meeting the hefty asking price that Dortmund is demanding.
Chelsea could however end up getting a Striker which as good as Erling Haaland by Signing Inter Milan Forward Romelo Lukaku. Inter Milan Manager and former Chelsea Boss Antonio Conte has just won the Scudetto for Inter Milan but the Italian Manager will leave the club. His departure from the club could pave way for Chelsea to swoop in and sign Lukaku.
Real Madrid has placed an asking price of £60million on Raphael Varane while Inter Milan will demand for about £68million on Romelo Lukaku. Chelsea will be spending a total of £128million to sign Romelo Lukaku and Raphael Varane.
Raphael Varane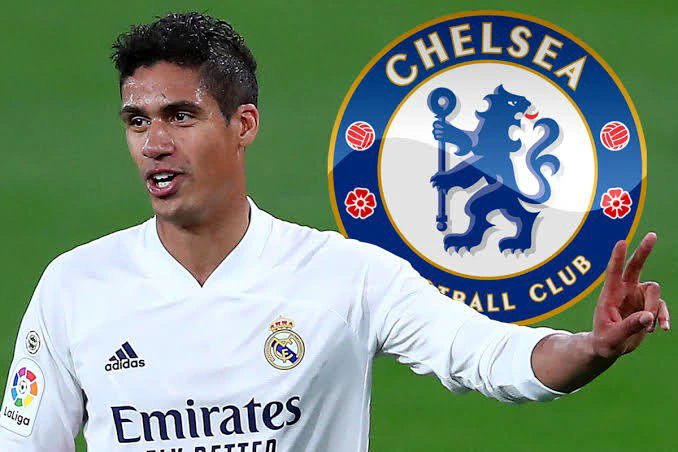 Chelsea may not have to break the bank in order to pursue Raphael Varane and Romelo Lukaku. They could raise fund to make their new Signings by selling some of their Players.