Bola Ahmed Tinubu Reveals What He'll Do On His First Day In Office As The President of Nigeria
Bola Ahmed Tinubu, the Nigerian president-elect, recently delivered a remark regarding his first day in office. Bola Ahmed Tinubu reportedly said in a recent article by the Nations Newspapers that his government would rule fairly and would bring Nigeria together on all fronts.
He added that he would work hard to ensure that Nigeria rose higher in the globe starting today.
His words are "The rule of law, justice, and fairness will serve as the guiding principles of my administration's fair government. It will be challenging work from the start, and we will work together to create a government that is run for and by the people."
Many viewers of this were astounded and responded to the post in a strong manner, while others offered their ideas and comments on what he said.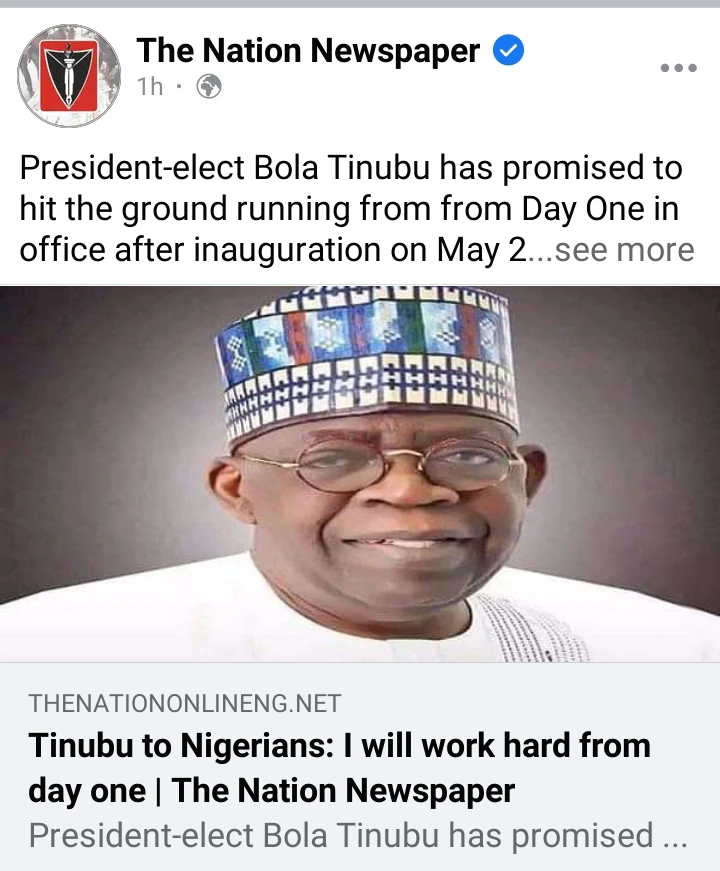 What are your thoughts and opinions on this? Please share your opinions with us because we'll be looking for them.