Big turtle caught in the Lekki Beach side in Lagos (Photos)
A big turtle was caught at the early hours of yesterday, a group of boys who reside at the beach slums in the marwa area of Lekki, as the water turtle washed to the shores by the heavy waves of the Atlantic ocean.
According to them, this was not the first or second time they will be seeing the creature washed to the shores, as they had caught two just few weeks ago on separate occasions.
Some people where of the opinion that, the animal came out to feed on the human waste and other dirt deposited beside the rocks that line the banks of the Atlantic along the road that leads to Twin waters off Remi Oluwode street in Lekki phase 1
Read Also: Man kisses mad woman at market square, People says it's Valentine mood (Photos)
The animal which was still alive caught the sight of passersby who gathered to take pictures, while some others tried to price the animal from the captors. And of course, others suggested they should take it to the zoo or Eko hotel roundabout to sell it at a higher cost. Below are some pictures of the turtle.
See photos below.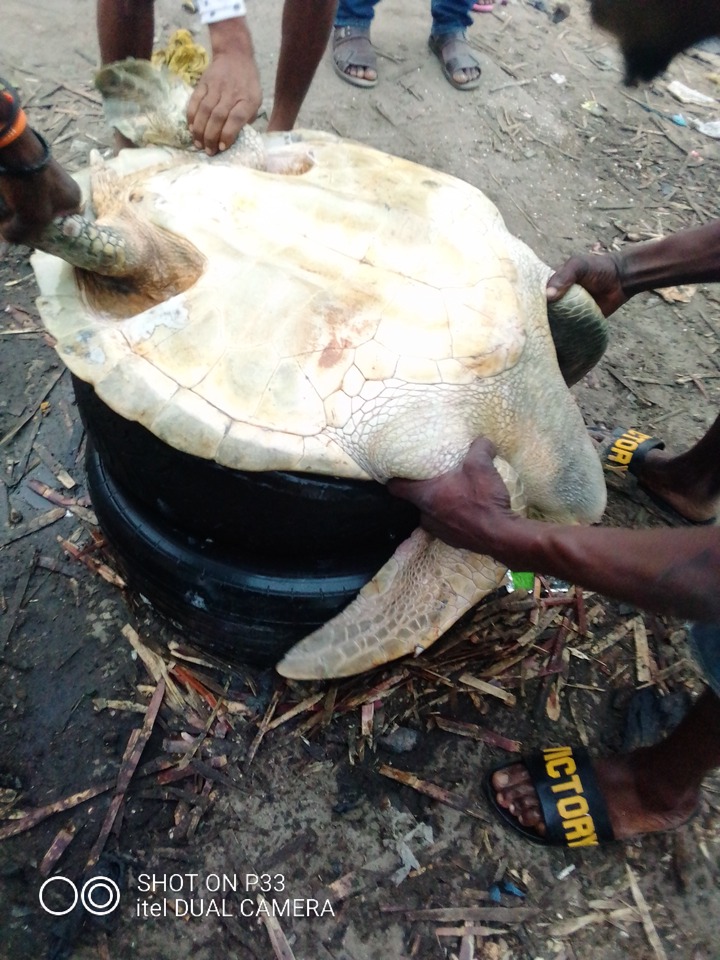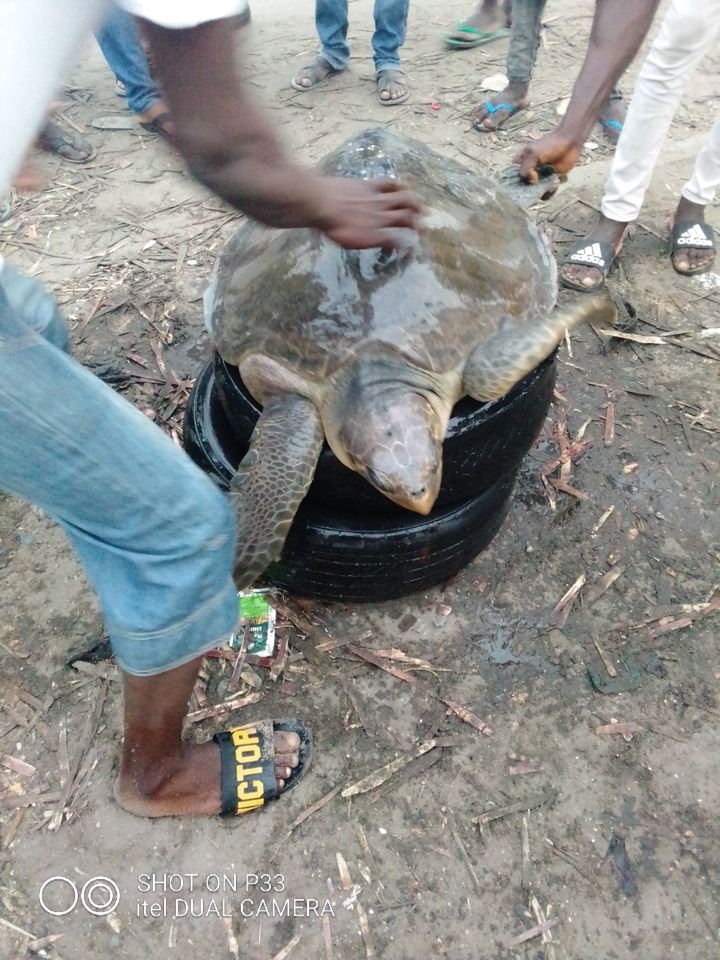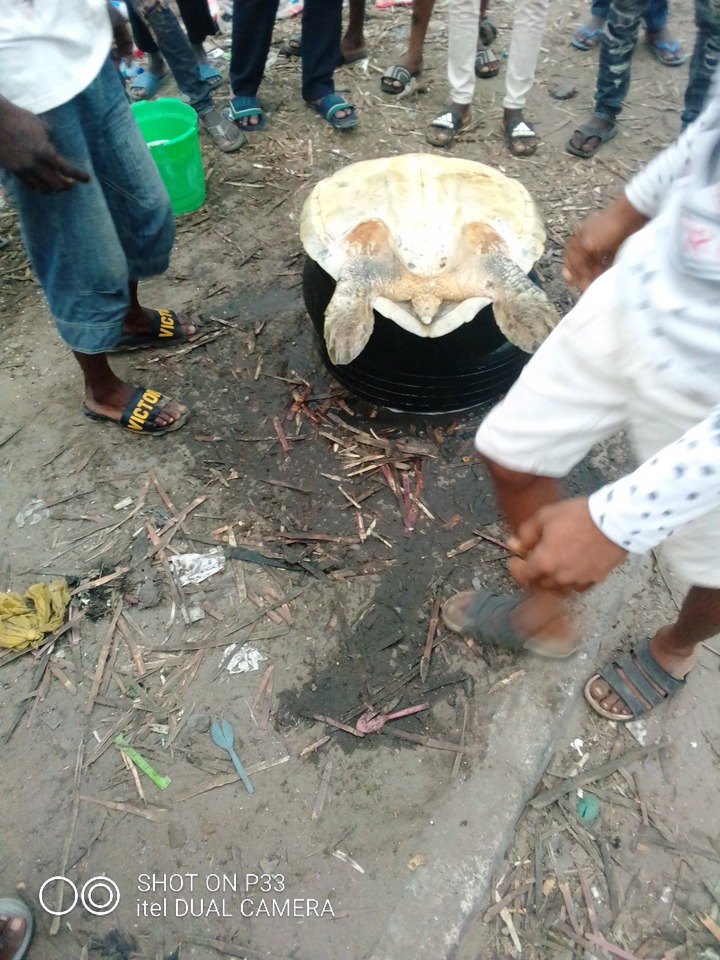 At the early hours of yesterday, a group of boys who reside at the beach slums in the marwa area of Lekki