BBNaija: Nigerians react to Erica question as she confront Laycon
Big Brother Naija housemates Erica and Laycon relationship saga has causes a lot stir on social media, meanwhile Nigerians have allegedly reacted to Erica question  "Did I do any evil to you?" when Confronted Laycon in the BBNaija house.
Yesterday night the 18th of August 2020 after their sponsored task by Airtel, Erica wanted to speak with Laycon, so he went to meet her in the kitchen when she was making her dinner. She wanted to speak with him concerning his recent behaviour towards her.
It is no news that Laycon loves Erica and professed his love to her, and also wants to be in a relationship with her. But he was turned down because Erica is interested in Kiddwaya, and she made it known to him.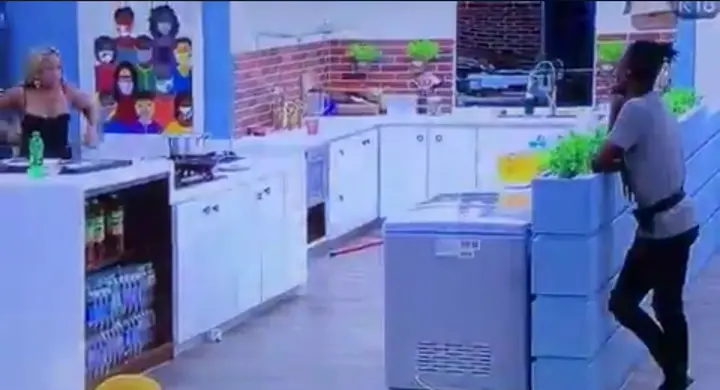 She told him she was mentally attracted to him and physically attracted to Kiddwaya, but Laycon was very hurt hearing the fact that she preferred Kiddwaya physically. He is also hurt that she didn't accept to be in a relationship with him, and the fact that she chose Kiddwaya as the Deputy Head Of House, despite the fact that they promised to choose each other whenever they both win Head of House.
So they agreed to give each other space for Laycon to get over his hurting emotions, even though Laycon has been talking about Erica to almost every housemates. Laycon told most of the housemates that he is disgusted with Erica and Kiddwaya, whenever they do what they do all over the house especially when he is there.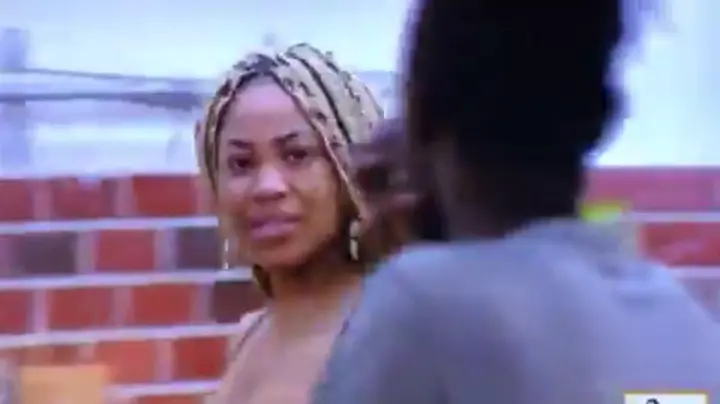 Laycon also told most of the housemates that he is purposely avoiding Erica, even though Wathoni and Brighto told him not to completely avoid her, that he should respond to her greetings and also say hi to her. But he said he was going to completely avoid her.
So Erica noticed he was completely avoiding her and also snubs her, so she called him to have a discussion with him.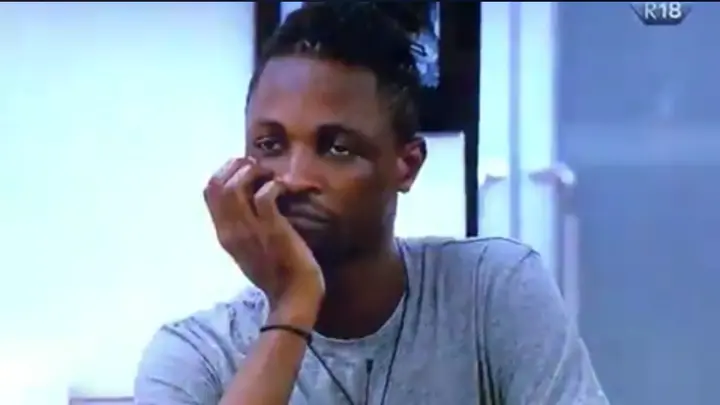 She confronted him and asked him why he was completely avoiding her and also asked him why he is hostile to her. He denied avoiding her and later told her he might be doing it unconsciously. She told him "Did I do any evil to you?, Why are you being hostile to me?".
He replied that she didn't do any evil to him and that he is not hostile to her, or maybe he is not doing it intentionally. She told him that she feels he has unfriend her, but to her, he is still her friend. Then she told him that he can go, and return to what he was doing.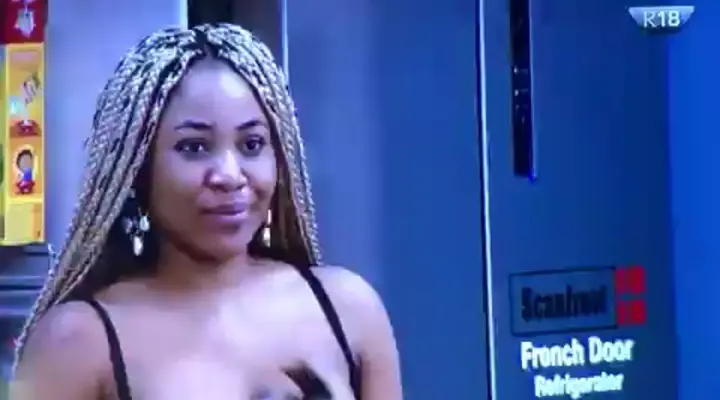 Laycon told her that he won't leave because he came to talk to her, and then he apologized for making her feel that way. But she told him that he doesn't need to apologize, because he just wants her to stop talking. Then after sometime, he left.
She then told Kiddwaya what she discussed with Laycon, and she said maybe when they all come out of the house that she and Laycon may resolve their fight and become friends again.
After the conversation between Erica and Laycon, Some fans took to Twitter to expressed how they felt about their conversation, and many of them insulted Erica for what she said and some requested that she leaves Laycon alone.
See some comments: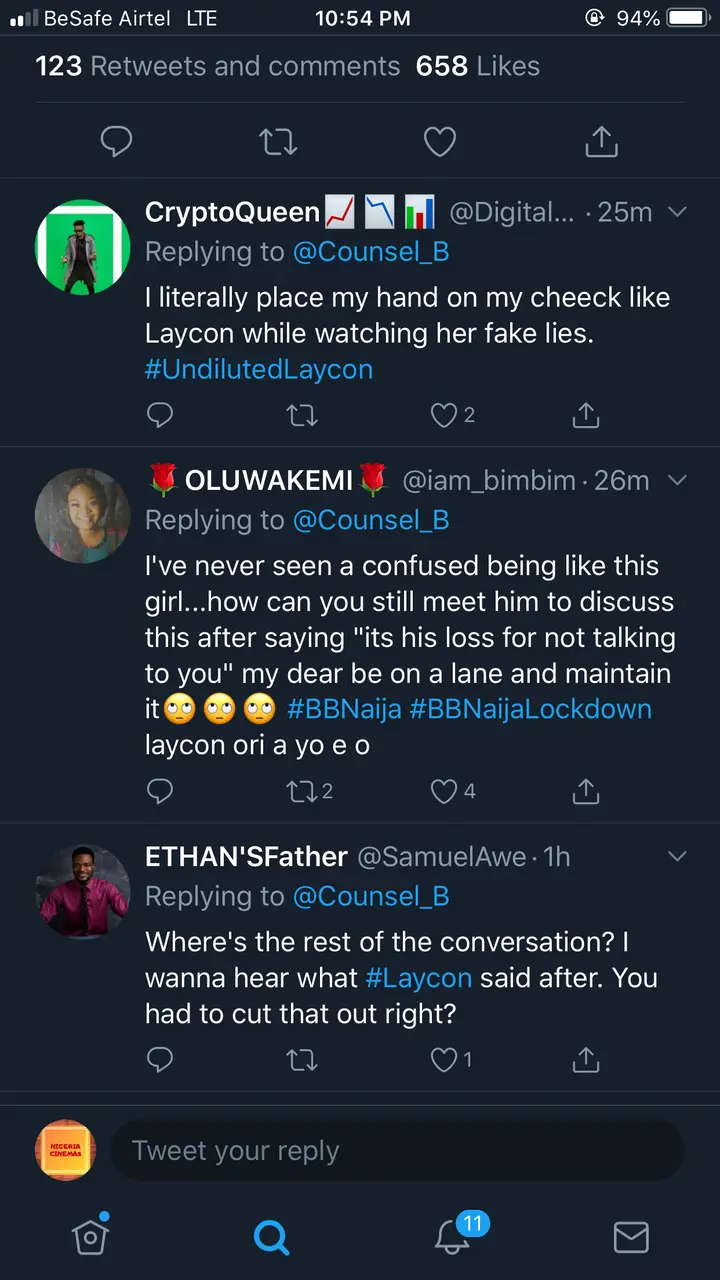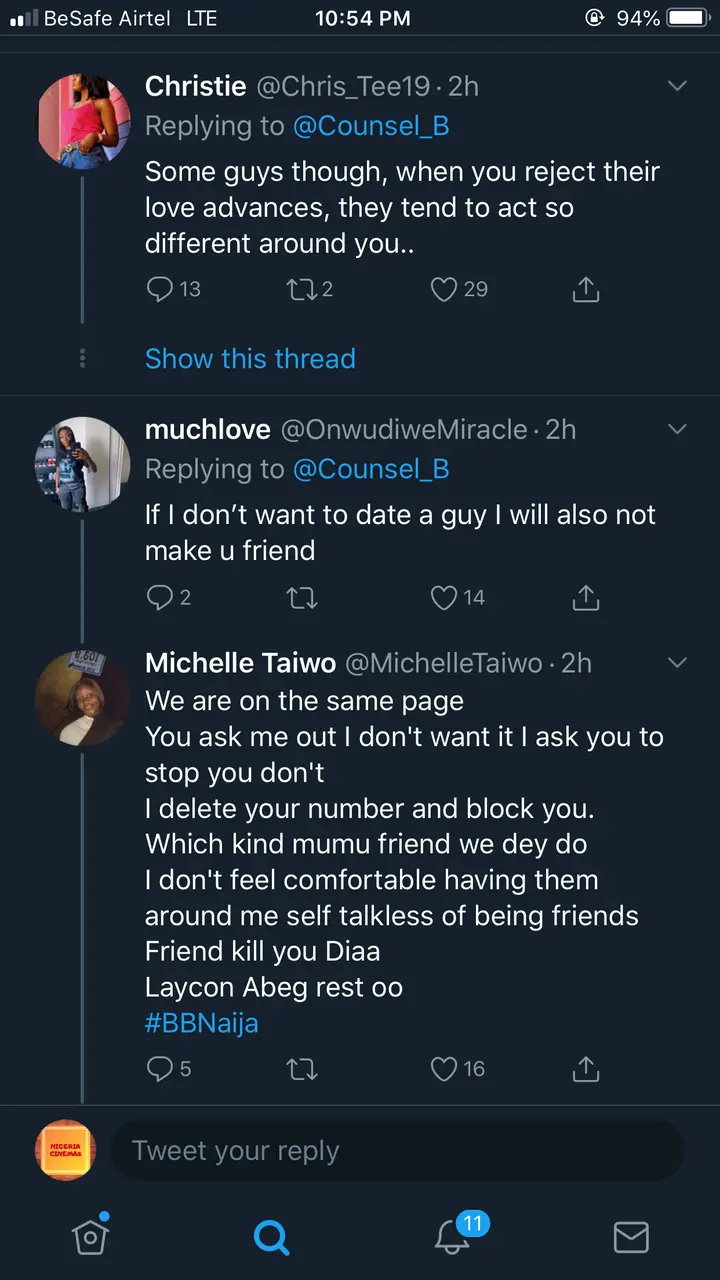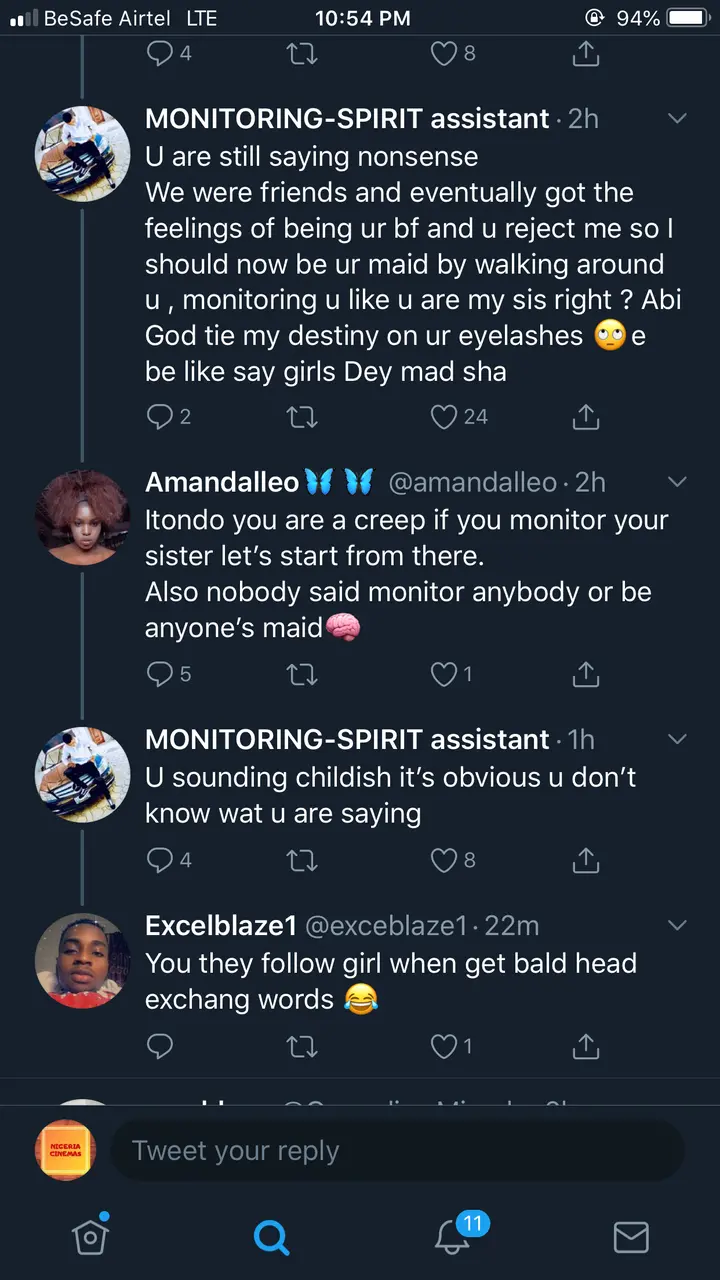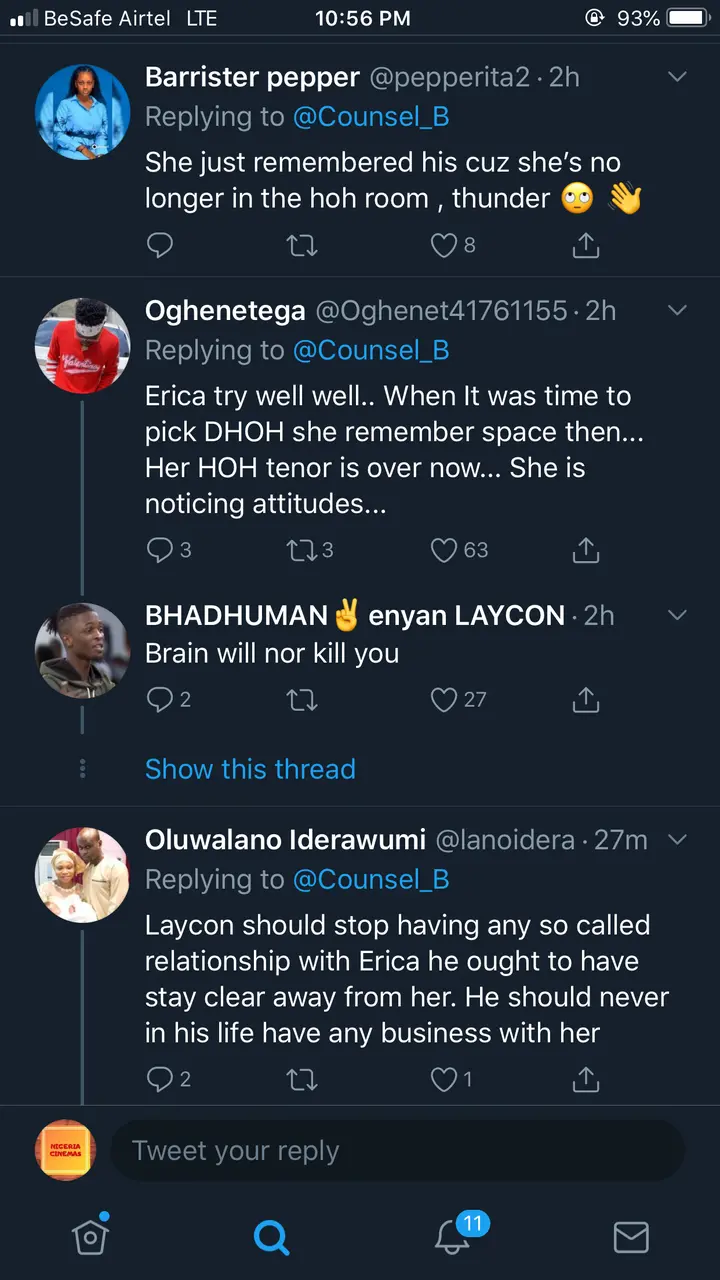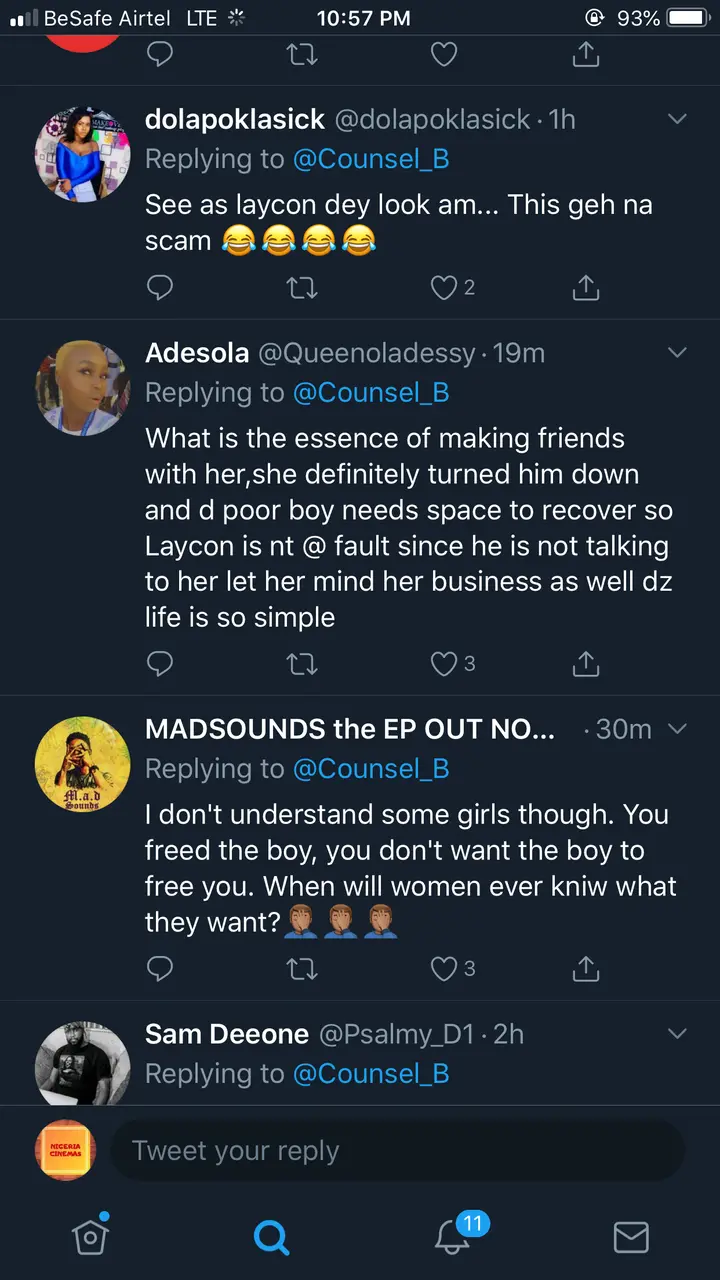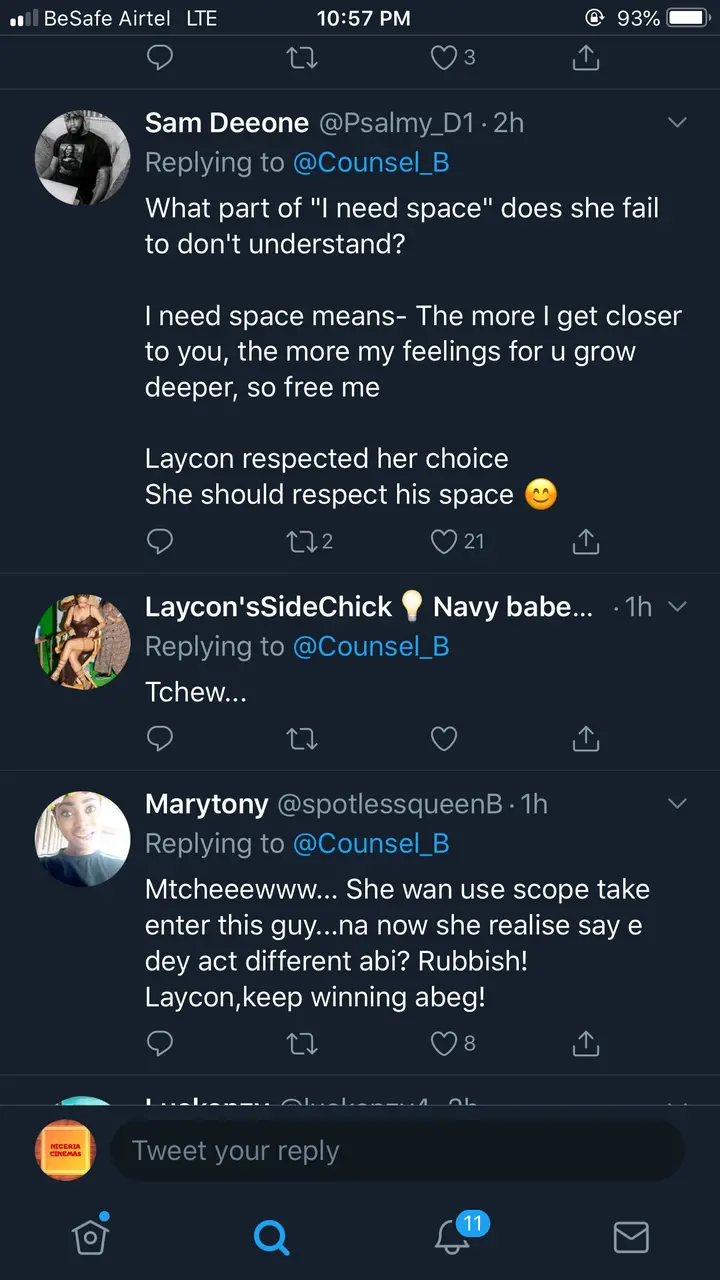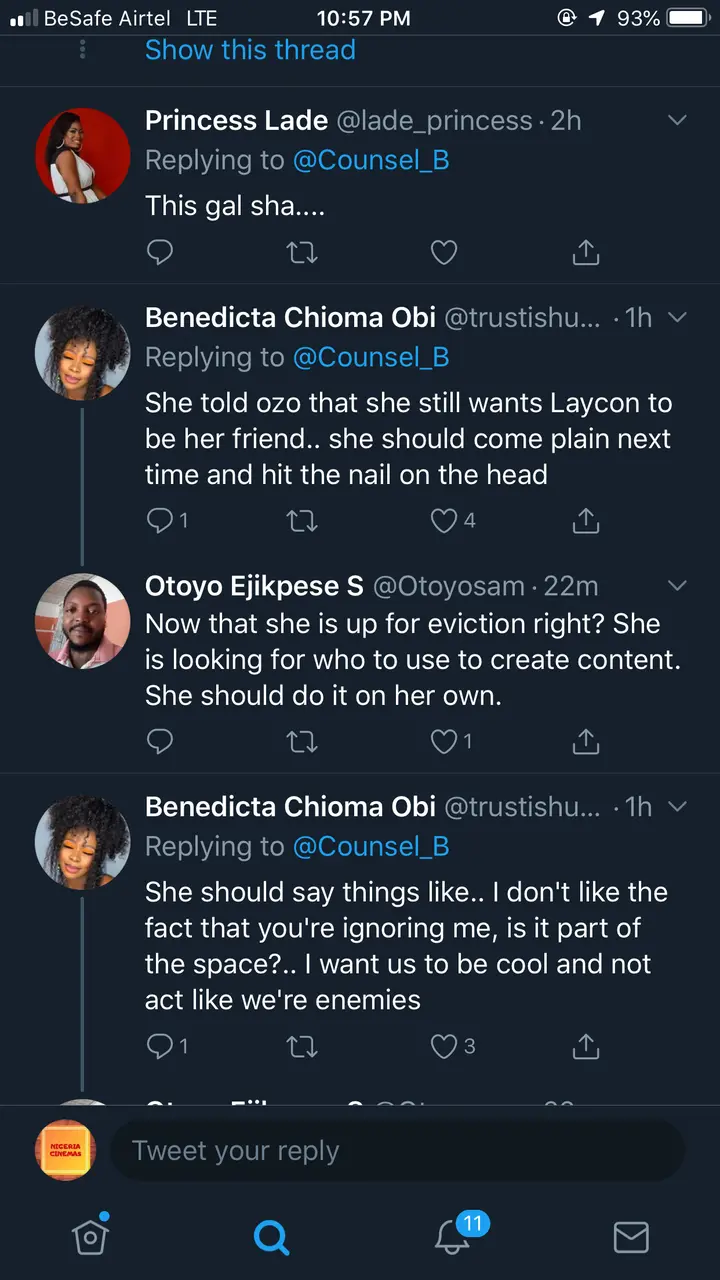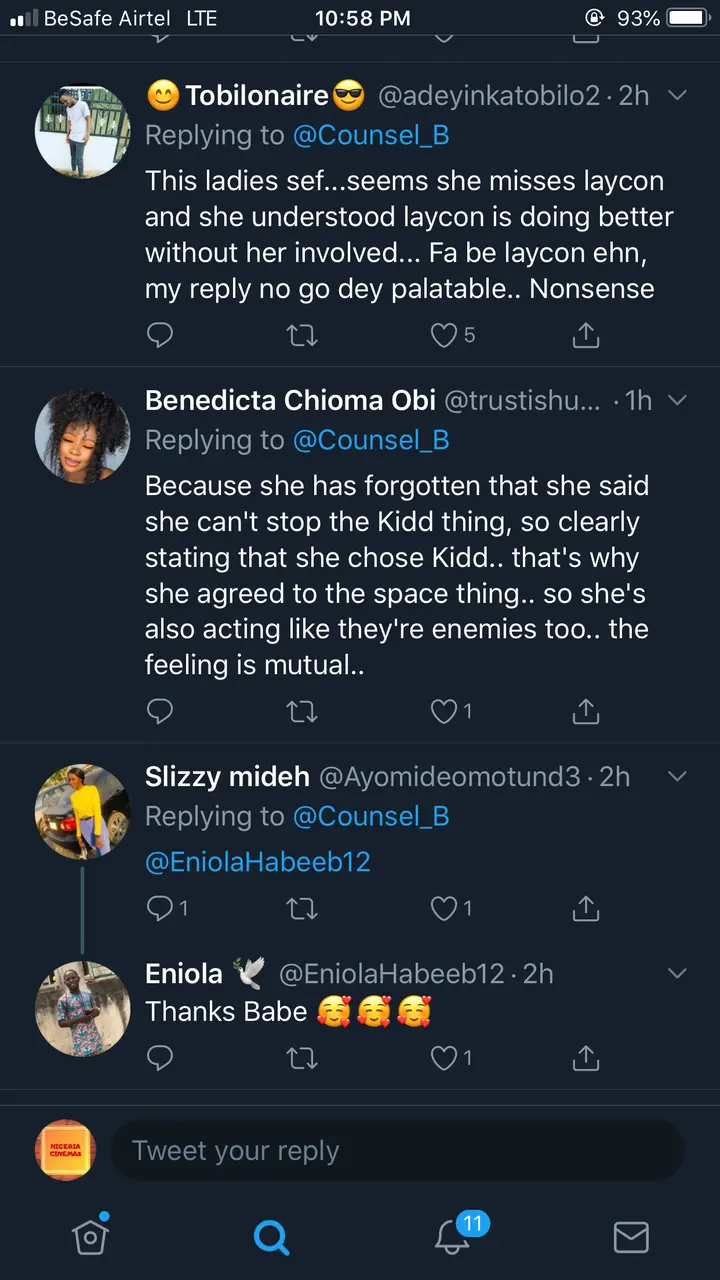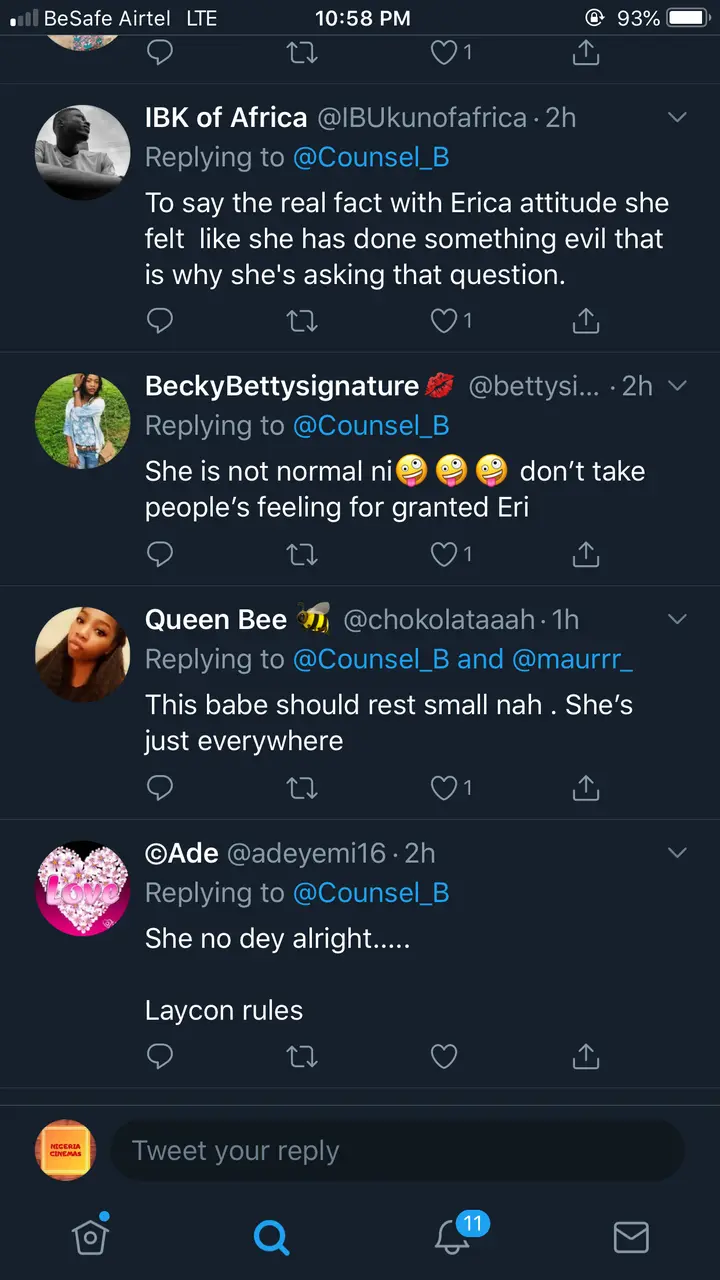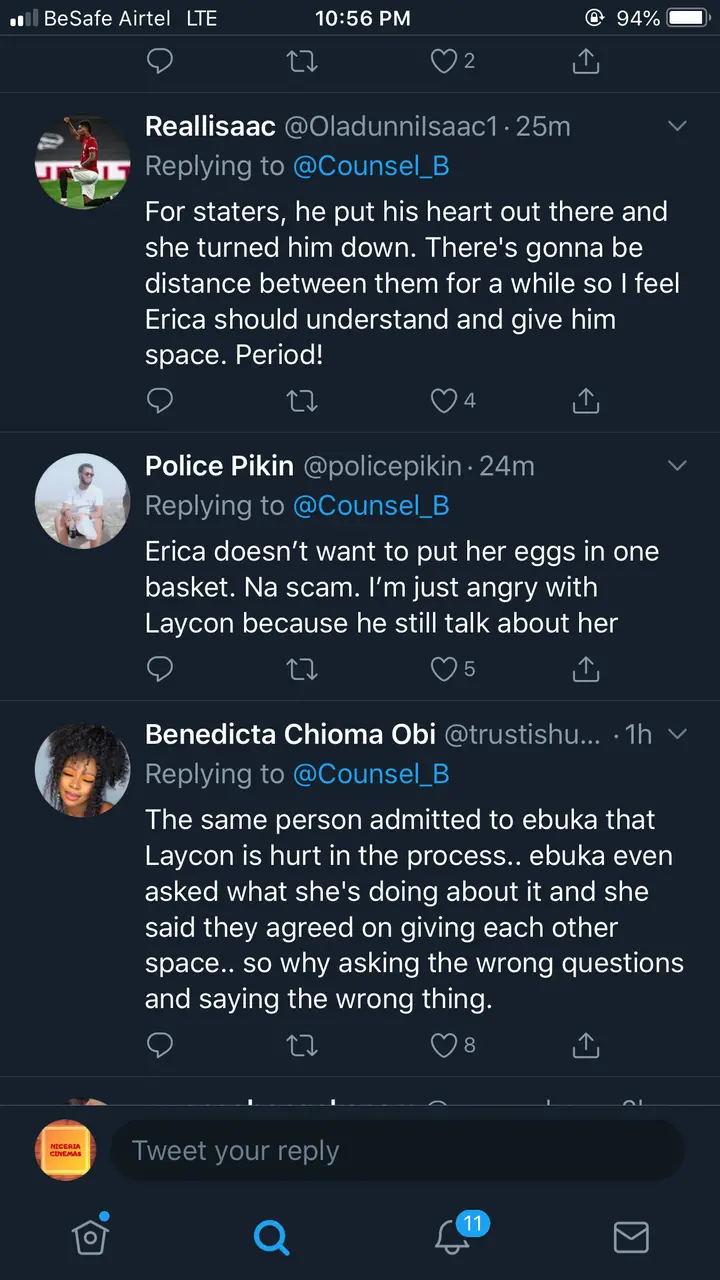 What do you think about the conversation between Erica and Laycon? Did she need to ask him?
Kindly like, comment and share this article, and follow me for more updates. Thanks