BBNaija 2021 Winner: First 2 things WhiteMoney promise to do with the N90m
Big Brother Naija 2021 (season 6 Shine Ya Eye) winner WhiteMoney has promised to do these two things first with his grand prize of N90m
The 29 years old businessman ensured viewers that he will split the whopping sum of 90 million naira if he wins.
Read Also: BBNaija Finale: WhiteMoney emerges winner of Big Brother Naija Season 6 Shine Ya Eye
He made this known a few days ago. One can say that, he's quite grateful to have come this far, and just a few minutes ago, he was pronounced the winner.
Whitemoney drew people's attention, through his great personality, Whitemoney showed viewers a unique and wonderful person he is.
Before now, Whitemoney was noted by many as the winner of the show, giving to his great personality.
As Whitemoney said, here are the promises he made to the viewers.
1. He will give 10% of the money to the street.
Whitemoney promised to give 10% of the money to the street, if you are watching the show, you can tell that Whitemoney is a guy from the street.
Giving 10% of the money to the street shows that he appreciate his people. And also shows that he is a grateful person.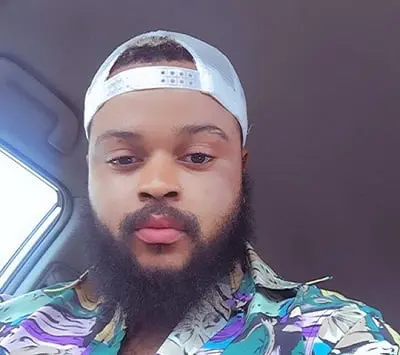 2. He will do thanksgiving in a church.
Is one thing to have money and another thing to show appreciation to the creator, who gives money.
Whitemoney, also revealed that he will give thanks to God if he eventually wins the money.
This says a lot about his upbringing and beliefs. He's quite wise to have remembered God.
Whitemoney is every woman's dream, given to his rare personality.
Will Whitemoney receive the total N90milion in cash as his grand prize? – No
According to the organizers of MultiChoice as published by Wikipedia, the winner of season six, now Whitemoney is expected to win a total of 90 million naira grand prize which includes a thirty million naira (N30m) cash prize, cash in "Abeg digital wallet", bitcoins courtesy of Patricia, a two bedroom apartment courtesy of RevolutionPlus Property, a top of the range SUV, Innoson Motors, a Nigerian automaker. He will also receive a trip for two provided by Travelbeta.
" alt="" aria-hidden="true" />
Image credit: Instagram
Even though the 90 million naira will not be given to him all in cash, the other prizes, including the 30 million naira have covered everything.
We will not forget the runner up, Roseline Omokhoa Afijo who is popularly known in the Big Brother Naija house as Liquorose. Apart from being the runner up, she also won some cool cash in the house by performing some tasks and playing games. Her money also got up to/over 19 million naira according to Netng on twitter.