BBNaija 2020: If You Missed It Don't Worry, Here Is 10 Highlights From The First Eviction Live Show
Big Brother Naija, BBNaija housemates had their first eviction show and the main eviction starts next week Sunday. As we give you 10 Highlights From The First Eviction Live Show
They had an interactive session with Ebuka, who asked them questions about their stay in the house and their experiences so far, each housemate had something to say.
Here Is 10 Highlights From The First Eviction Live Show
1.
Ebuka asked Nengi how she felt being the first head of house, she replied saying that it was a wonderful experience to her and she learned a lot, although they lost wager she still feels alright because everyone was cooperative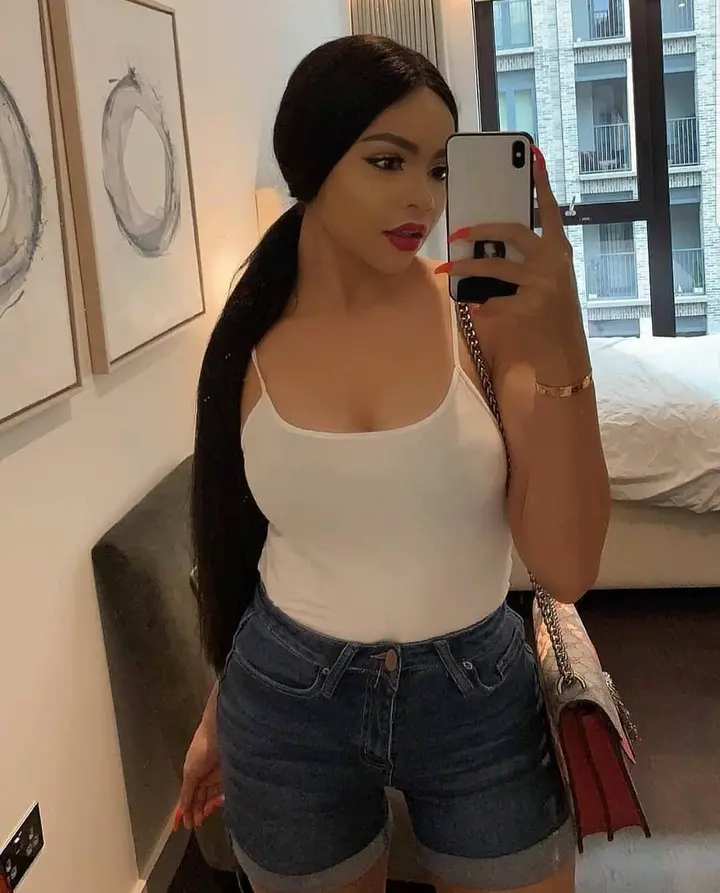 2.
Turning to Wathoni, he asked her how she felt being the assistant to the head of house,Wathoni replied saying that enjoyed it and was surprised that she got picked by Nengi to be her Deputy.
Wathoni told Ebuka that she feels defeated by her quarrel with Ka3na, and Ka3na says she feels bad for the way she behaved towards Wathoni.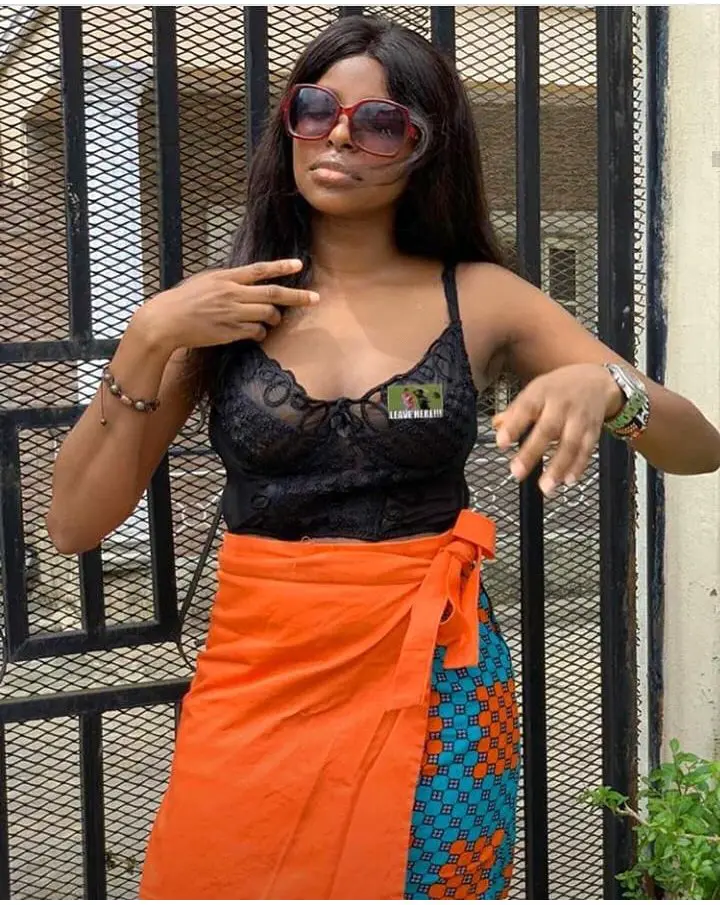 3.
When Ebuka asked Kaisha about her quarrel with Lucy, Kaisha didn't waste any time in saying that Lucy is rude thereby admitting that she's still not on good terms with Lucy.
4.
Vee confirmed to Ebuka that Neo makes her happy, and there may be a possibility of a long term friendship between them, and Neo confirmed that he's the source of someone's happiness
5.
Ozoemena told Ebuka that he is just friends with Dorothy while he feels attracted to Nengi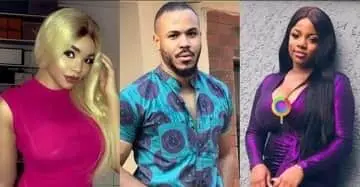 6.
Kiddywaya said that there isn't any pressure in a relationship in the house, that things are forming naturally for everyone while Tochi and Trickytee admitted that some may feel pressured to do so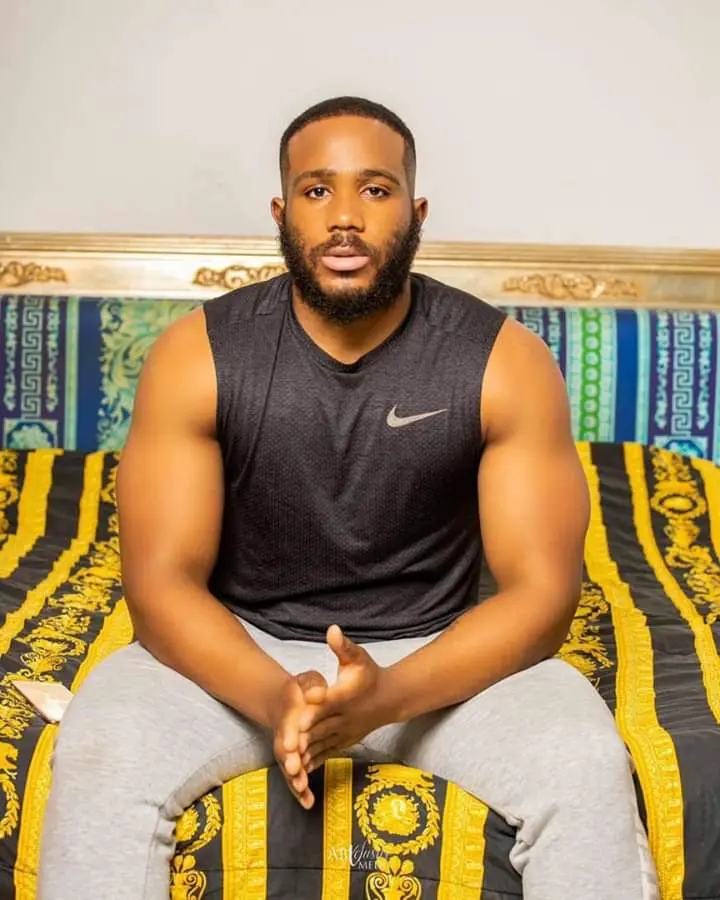 7.
Praise admitted that they're pretty cool, but Kiasha, Lucy and Ka3na disagreed with him by commenting differently
8.
Ozo told Neo and Eric of Dorothy's fear about what people will think of her after Ke3na called her a side chick
9.
And the conversation between Wathoni, Trickytee, and Nangi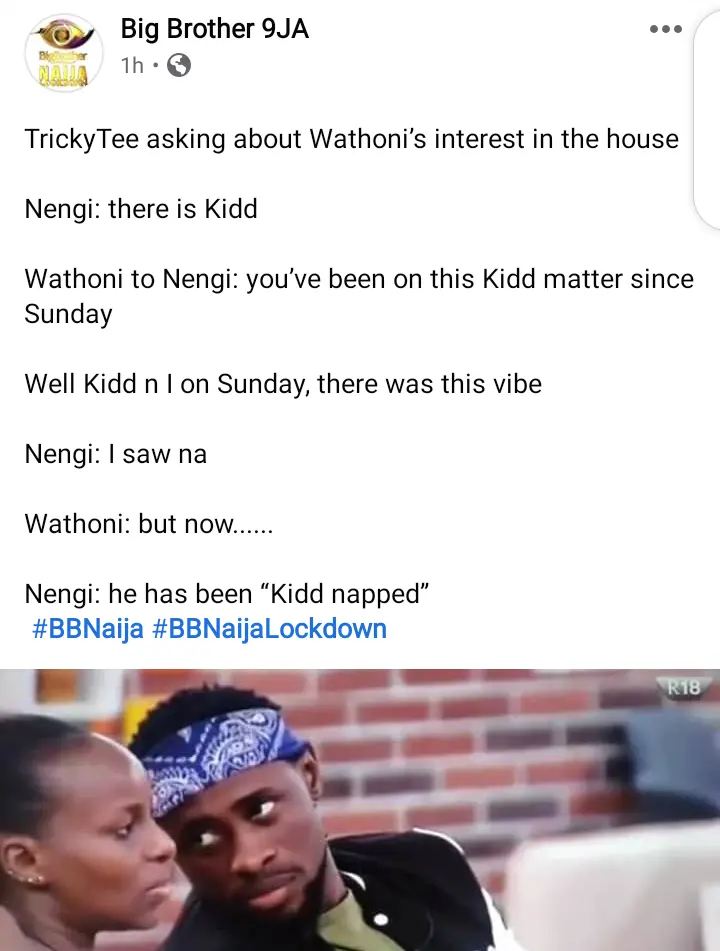 10.
During the live show, Ebuka introduced a new twist to the eviction where every lockdown housemate will be put up for eviction except for the head of the house (HOH) and the Deputy head of the house, and the voting powers of premium subscribers of the show has been made unlimited.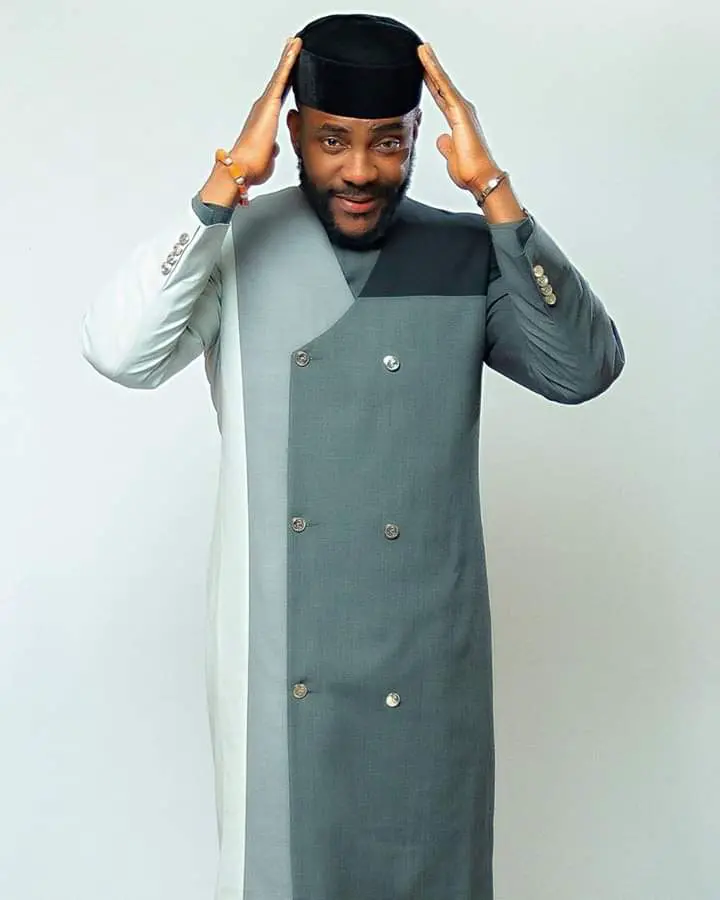 Every week, housemates will be put up for possible nomination and eviction except for the Head of House and Deputy Head of House.