Bayer Leverkusen give Chelsea new date to complete Kai Havertz deal (Screenshot)
Chelsea's Interest in signing Kai Havertz this summer, has been confirmed by Bayern Leverkusen and several other reliable news outlets.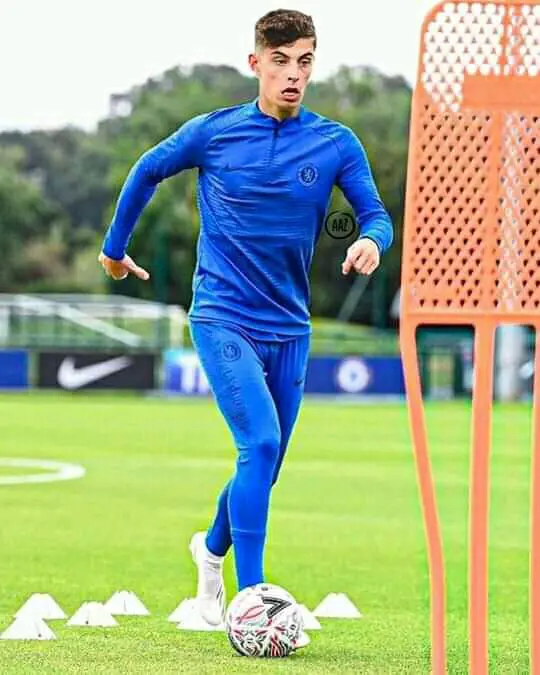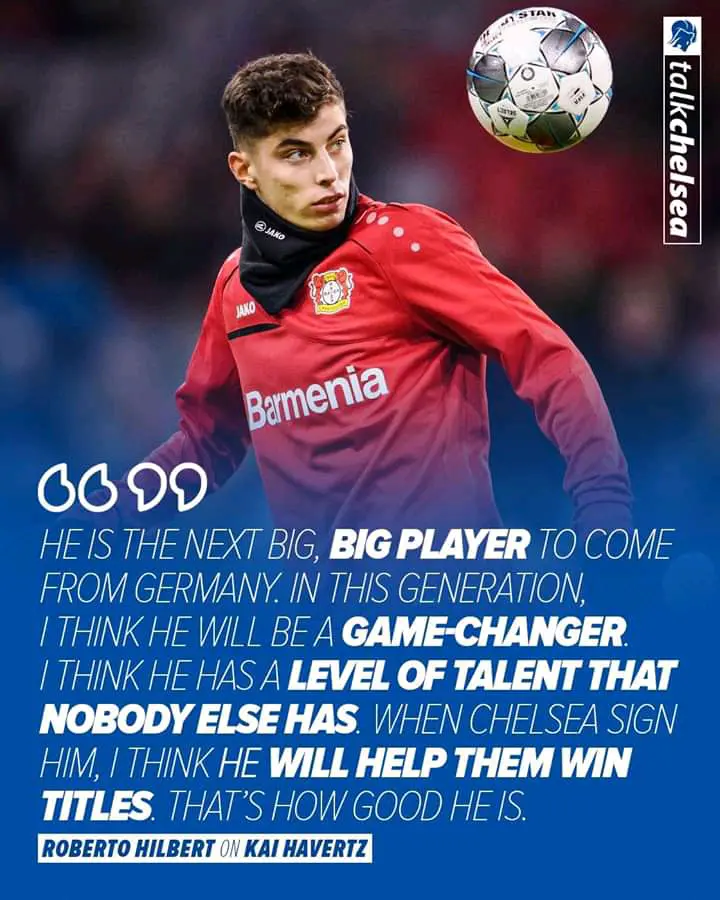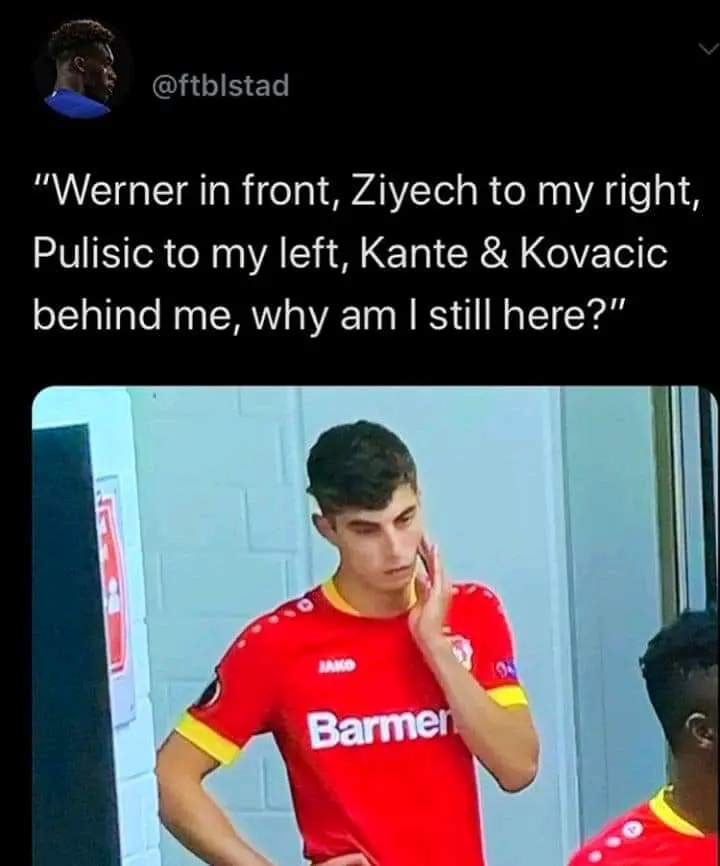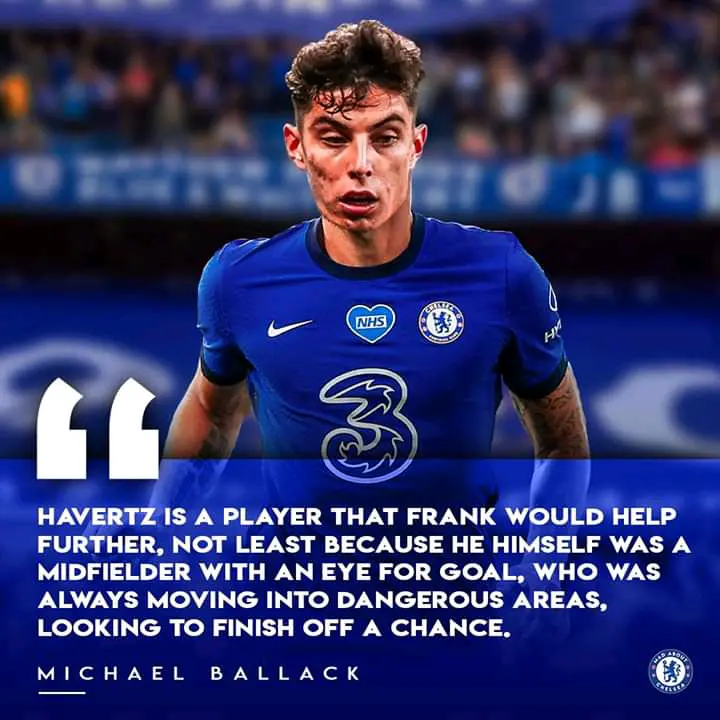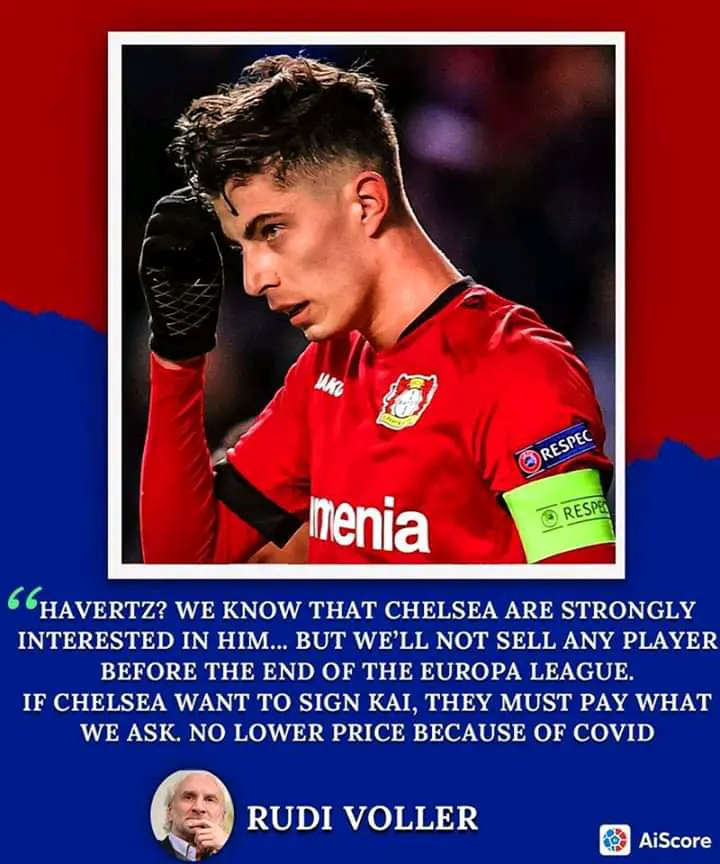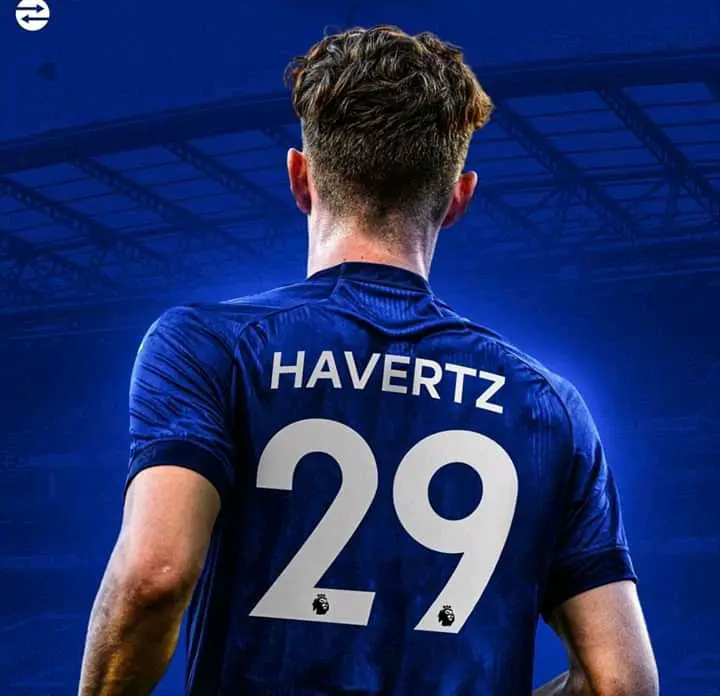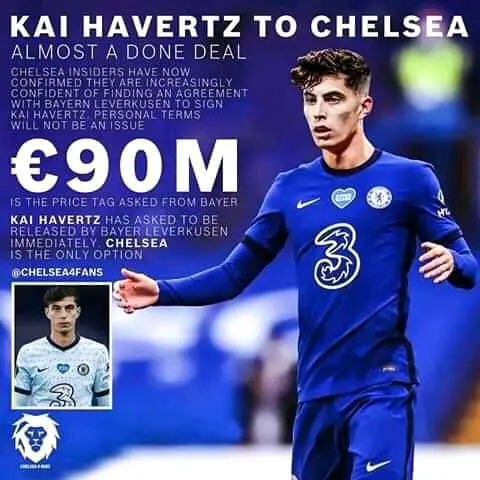 Chelsea are doing all they can to secure the signature of the 21 years old.
Kai Havertz is one of the most talented young player that has been produced by Germany, he is a rare type of players that has the potentials of becoming one of the best footballers in the world.
Bayern Leverkusen placed a £90 million price tag on Kai Havertz, but Chelsea can bargain a lesser fee for him, which could be around £70 million, due to Leverkunsen failure to qualify for the next season champions league.
Reports states that Chelsea and Kai Havertz could have wanted the deal to happen before they commence their Europa League quarter finals, but Bayern Leverkusen were adamant to sell their star player before the end of their Europa League campaign. They were recently kicked out of the Europa League, after a 2–1 defeat to Inter Milan.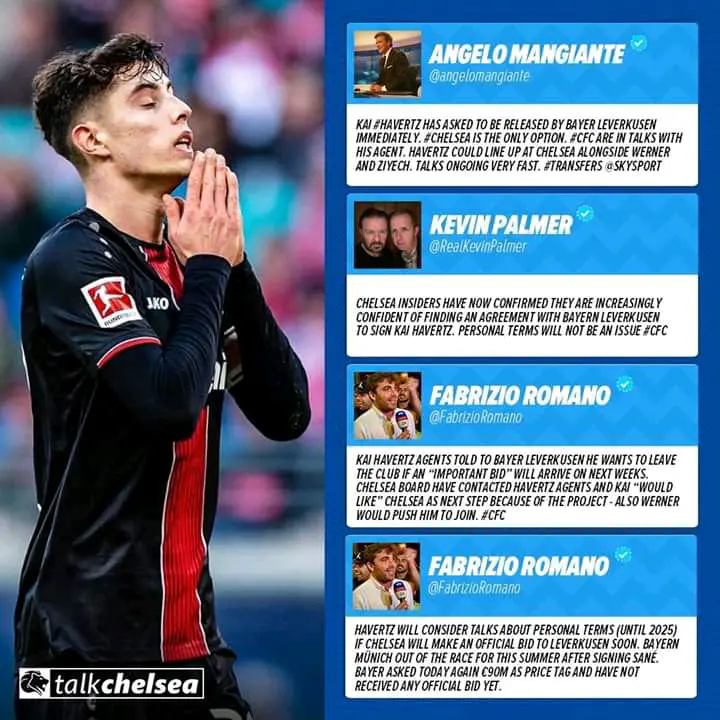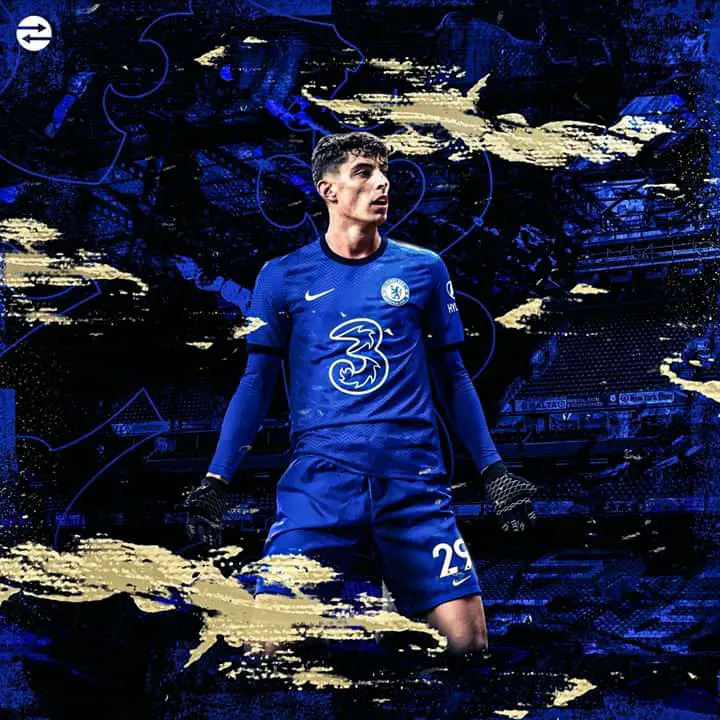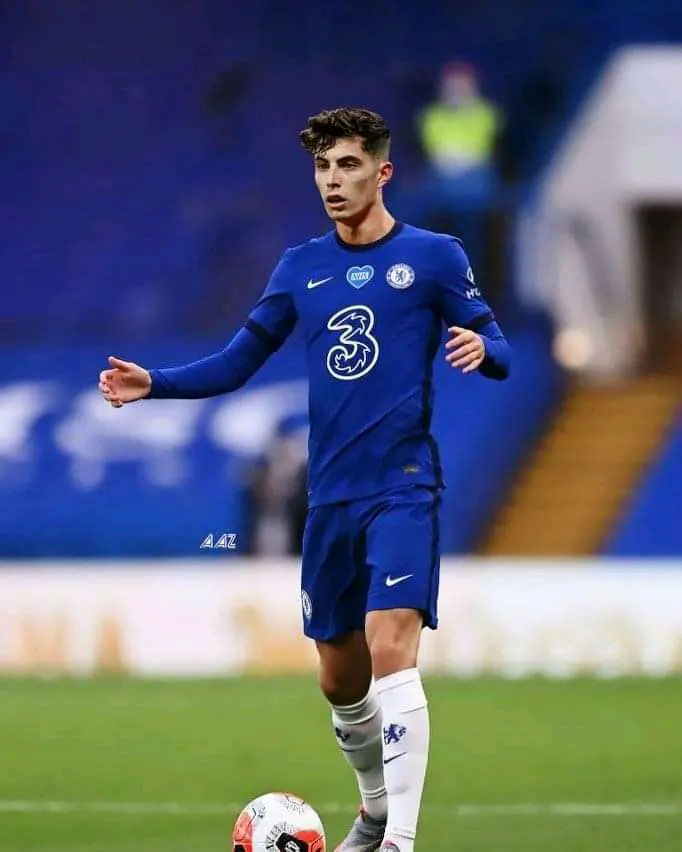 Now Chelsea can now resume talks with Bayern Leverkusen, over the transfer of Kai Havertz.
In this article, we will be looking at the time frame at which Chelsea could complete the signing of Kai Havertz, from the German club this summer.
The elimination of Bayern Leverkusen from the Europa League, means the end of their 2019/20 season. It is a good time for club and player to talk about transfers.
One of the most reliable football journalist, Christian Falk might have revealed the date at which Chelsea could complete the deal for Kai Havertz.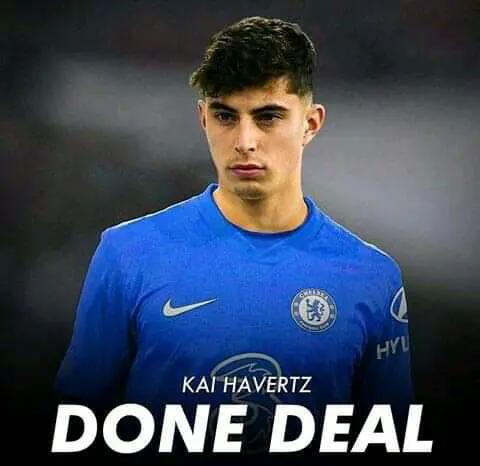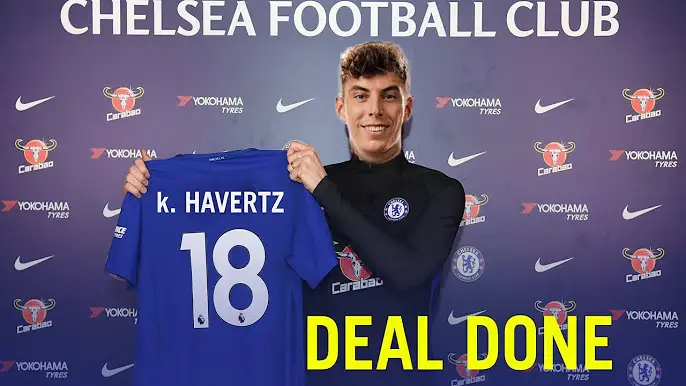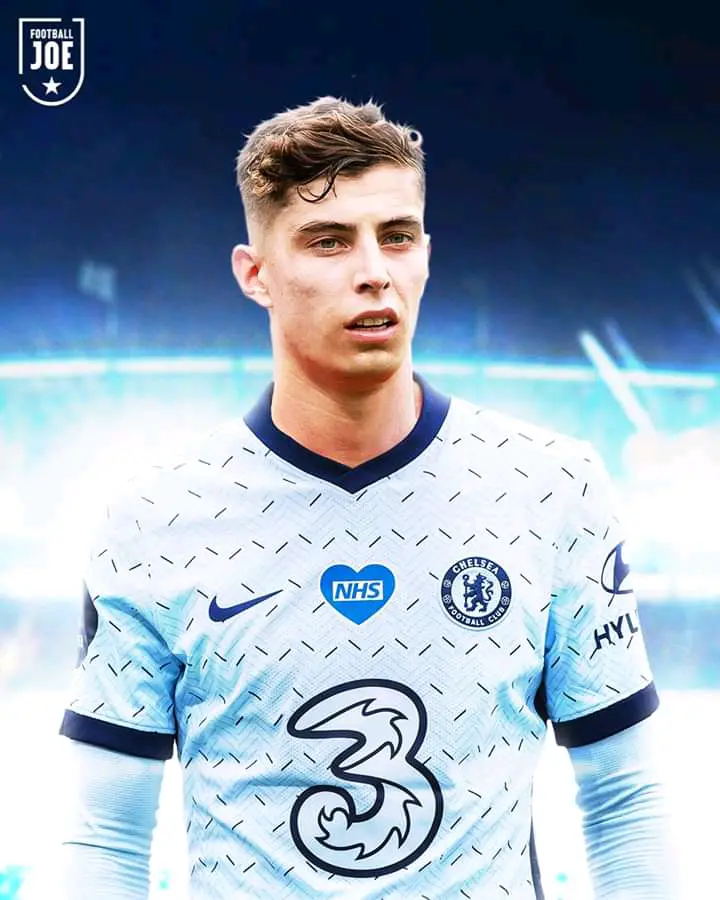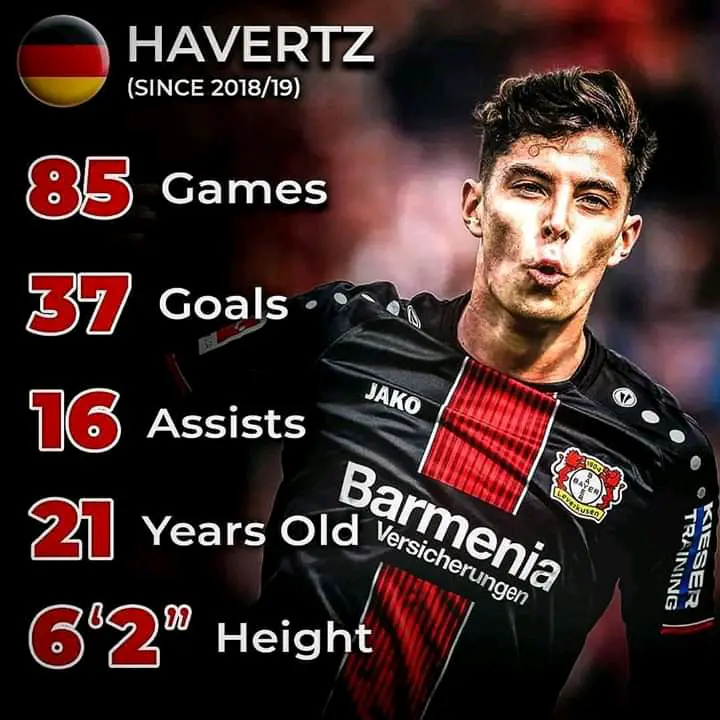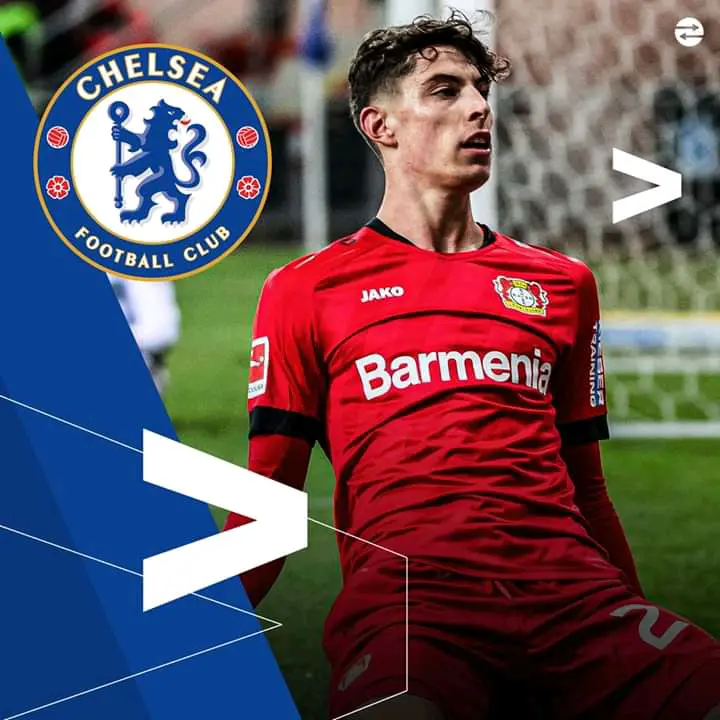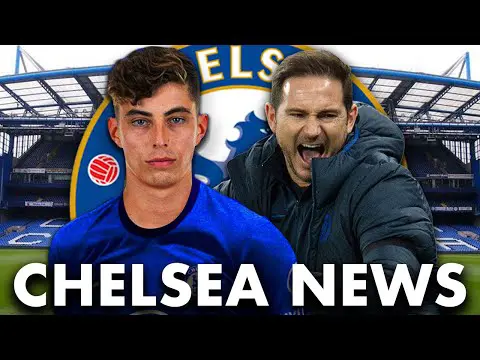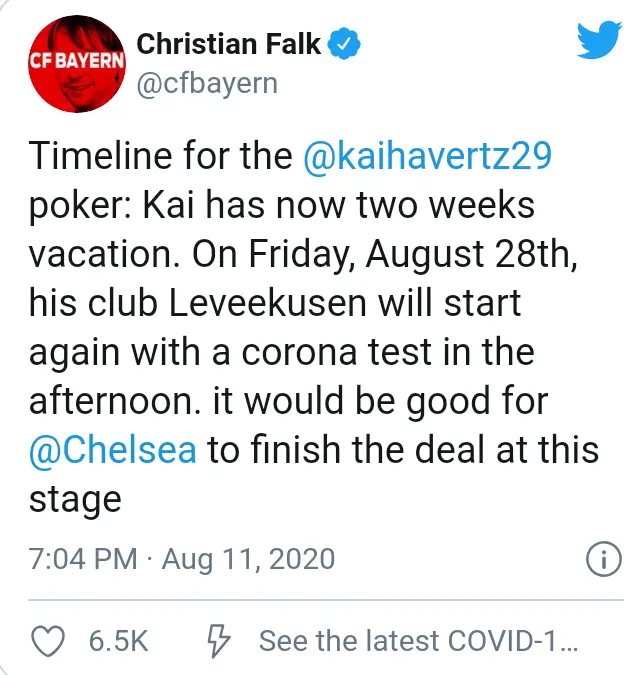 Christian Falk tweeted that Kai Havertz is on a two weeks vacation, and Bayern Leverkusen would be returning back for Preparations ahead of the new season, on the 28 of August.
Which means, Chelsea might be hoping to complete the deal for Kai Havertz, on or before the 28 of August.
Chelsea could be aiming to complete the deal for Kai Havertz, as early as possible, so as to focus on other transfer targets.
The Chelsea fans can't wait to hear the official announcement of Kai Havertz, as a Chelsea player.
Do you think, Chelsea would complete the deal for Kai Havertz, before the 28 of August?
Drop your opinions in the comment section below.