Arsenal target Dusan Vlahovic finally make decision on club he wants to join this January
Arsenal target Dusan Vlahovic has reveals that he wants to join London club side this January transfer as Fiorentina await his final decision.
Transfer expert Fabrizio Romano has weighed in with his opinion and believes Spurs would be the "perfect" destination for Vlahovic.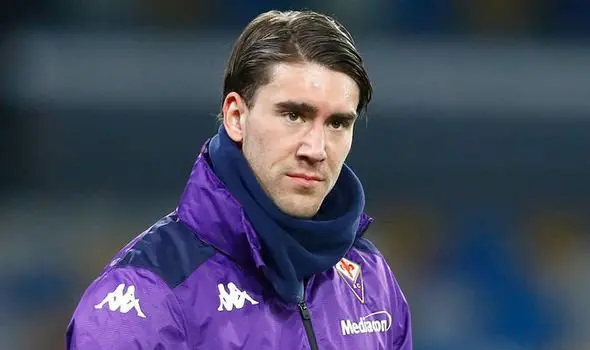 "I would go to Tottenham, to be honest," Vlahovic told CBS Sports.
"Antonio Conte [is] the perfect manager to play with two strikers, Harry Kane together with him.
"Premier League, the right step not to go to a top club immediately – Tottenham is of course a top club but not ready to win the Champions League for example.
"So I think it's the perfect step for him."
Romano says Arsenal are prepared to make a big offer for Vlahovic this month.
But the player is maintaining his stance that he wants to wait until the summer before moving.
"Arsenal are the club pushing for the January transfer window," Romano added.
"They are pushing and they have a good relationship with Fiorentina. So club by club, it's not a problem.
"They are ready to make a big proposal, to include also Lucas Torreira into the deal. So there are many possibilities between clubs.
"But the real problem for Arsenal is to change Dusan Vlahovic's mind because the player wants to stay at Fiorentina until the end of the season and then leave in the summer.
"He wants to take Fiorentina back to European football but he also wants a lot of money, him and his agents.
"And this is why at the moment Arsenal have still not made any progress in convincing Dusan Vlahovic.
"So I think it's going to be super difficult to change the situation in the coming two weeks."