A Lady breaks down in tears after playing Charlie Charlie game, stuck inside room
A young lady break down in tears after playing Charlie Charlie game, say something is always appear and disappear in his room and she beg for help.
There are really supernatural powers, could be positive or negative, depends on the source. A game known as Charlie & Charlie has been trending since this year and obviously has stirred up mixed reactions. The game which involves using similar pencil to form a cross with yes or no written by the sides. #CharlieCharliechallenge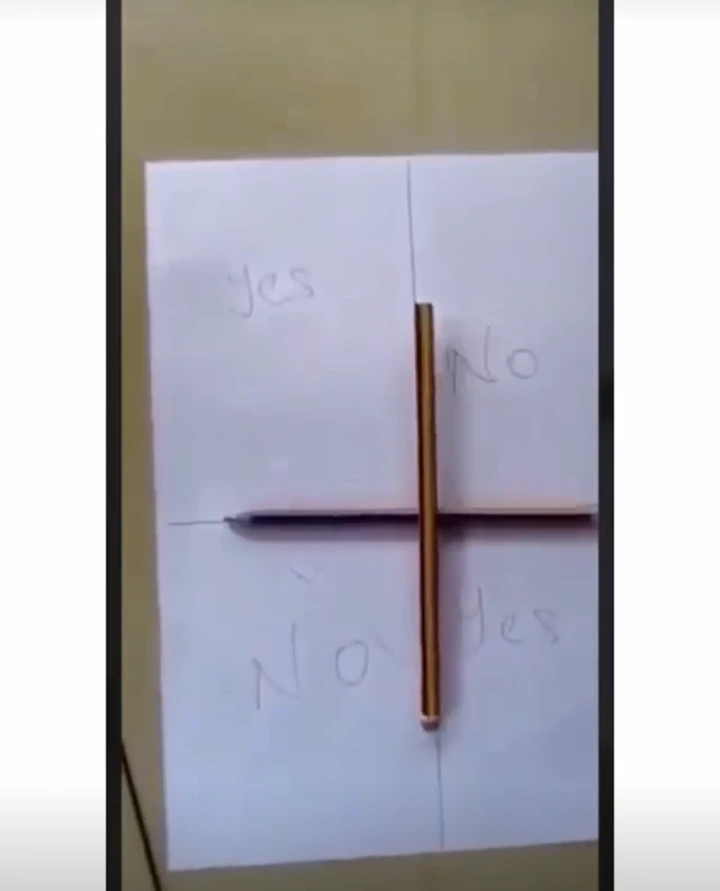 The game involves summoning a demon known as Charlie by saying charlie charlie are you there (that's after you prepared the altar), the demon then comes and answers any question you ask with a yes or a no. Failure to say good bye to this Charlie results to the demon stalking and tormenting one for life. This game has resulted to several suicides and has been banned in some countries because of the after effect.
A lady has cried out for help after she played the game and failed to say good by to it. She revealed that she is in serious problem and needs someone to come help her as she is being tormented already. She talked about what she has been seeing, this video was posted on Instagram.
After this video surfaced on Instagram, many users reacted with a mixed reactions as some believed her story and wondered why she got herself involved in such a game, while others didn't believe her, saying that she was faking it and just want to trend online. See screenshots of their reactions below.