A lady allegedly killed her mother and cooked her because a prophet told her that her mother is a witch, in Ikot Ekpene in Akwa Ibom state.
The Global News Nigeria gathered that the incident was shared by a Facebook user named Mary Mathias, but she doesn't reveal the lady identify which has spark different reactions by the people who got the news.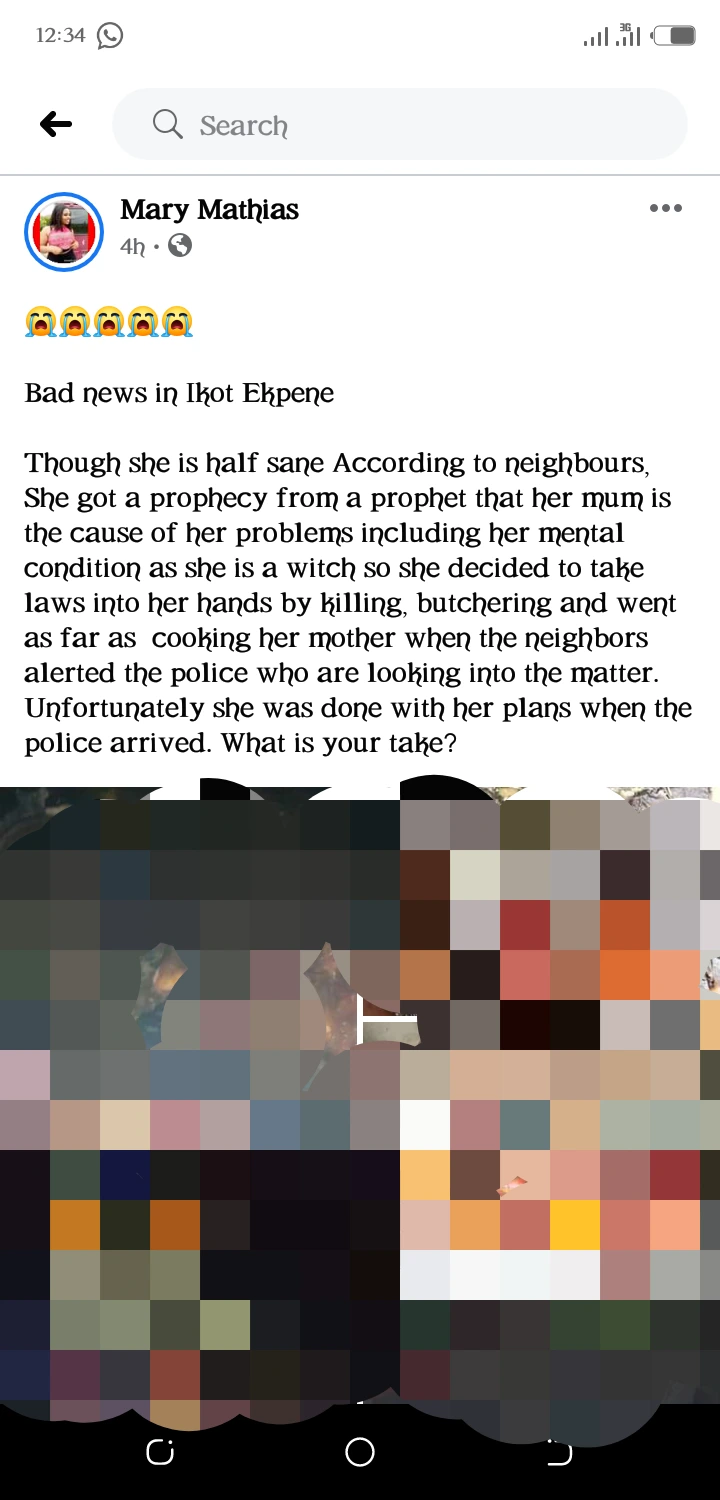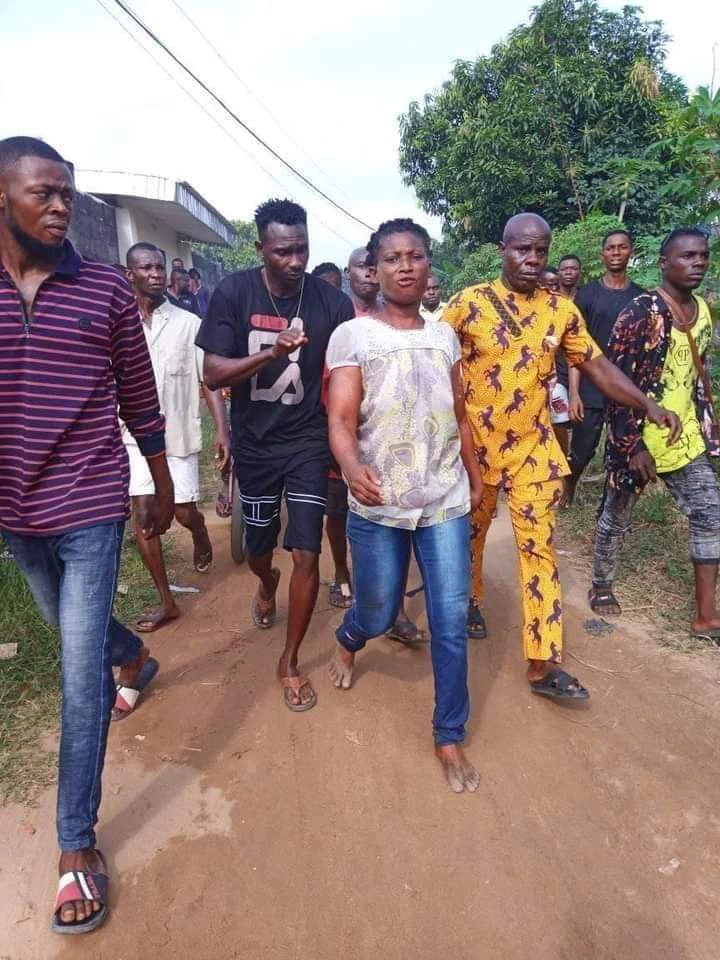 The lady surrounded by villagers
According to one of our correspondent, it was reported that the lady in question is mentally unstable, hence when the so called prophet prophesied to her that her mother is the source of her problems, she overreacted by killing her mother and cooked her. The photos of her is shown below, I wonder why a daughter will be so cruel to her own mother, indeed this is a signs of the end time. This time you have to be very careful the kind of prophecy you welcome as some of the so call prophets are fake…
The Ikot Ekpene's people quickly alert the police force in the area as she got apprehended by the police and was taken to the station for further questions and investigation of her actions.
See Photos below