A 16-year-old female student sentence to prison
A 16-year-old female student of Zululand District has been sentenced to 3 months in prison for allegedly assaulted her fellow student publicly outside the school premises in South Africa.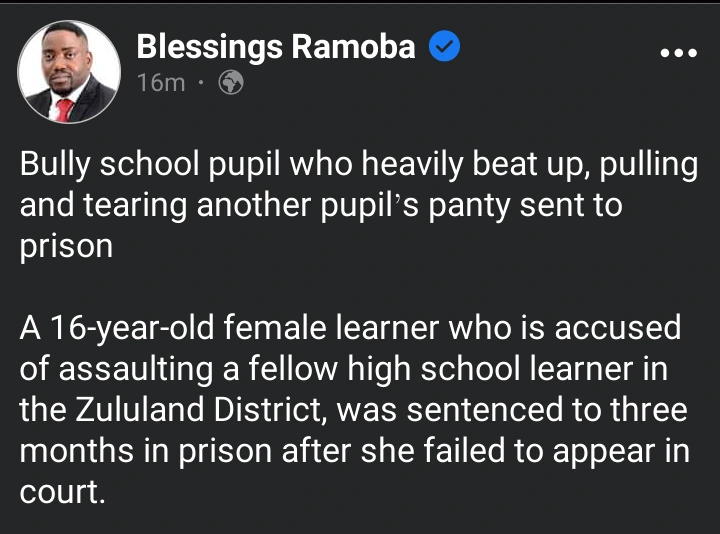 You could recall in a video that went viral last year September how the 16-year-old student assaulted her classmate and publicly disgraced her. After the incident, the family of the girl who was assaulted filed a case against her at a police station in Mahlabathini.
She later sentenced to prison after she failed to appear in court to give reason why she beat up her fellow classmate.